If you are struggling to cope with COVID-19 anxiety, you are not alone. With new adjustments and feelings of uncertainty, it can be hard to manage your anxiety. Keeping your mental health in check is just as important as your physical health.  In fact, managing your mental health will strengthen your immune system. And we all need a strong immune system right now. Here are 5 essential steps to coping with the stress and anxiety of the coronavirus.
Document what you can and cannot control
Lack of control and high levels of uncertainty are an anxiety breeding ground.  The COVID-19 pandemic has left many of us feeling unsure, out of sorts and suddenly trying to adjust to a new normal.  Your mind may be running wild with worries.
Slow down.  Take a breath.  Observe your thoughts.
It's time to make 2 lists.  Those things you can control and those things you cannot.  You can add to the one here.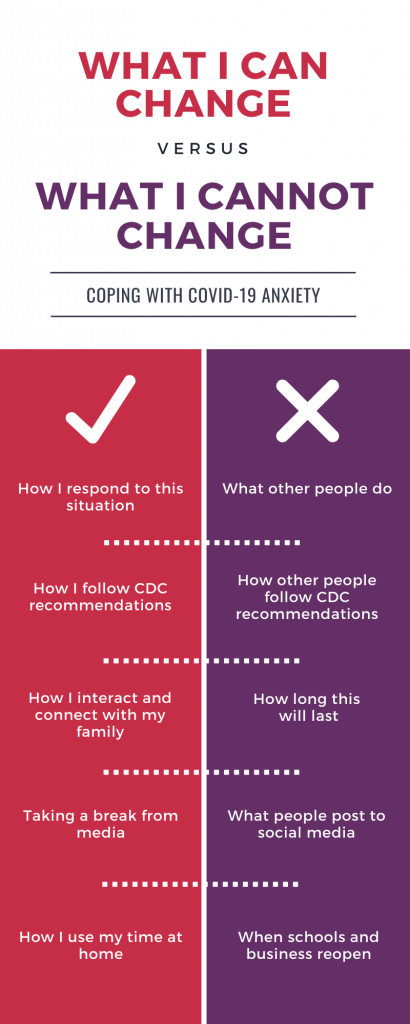 Increase your self-awareness and self-care
Now you have a list of what is within your control and what is not. 
Take a moment to reflect on what is not in your control.  The things that you have to let go of trying to control and worry away.
Now, take a moment to reflect on those things that are within your control.  What is important to you? Which important values in your life provide you guidance on how you should be in this unprecedented time?  What kind of attitude do you want to have? How do you want your family to see you. What do you want to look back and remember about yourself?
As you take a moment to reflect, pause and notice your body.  What sensations go with your personal experience of anxiety. Racing heart. Nausea. Shortness of breath. Shakiness. Notice your body.  That will be your gauge for what you need and when you need it. Whether it's taking a media break, taking a time out from family when agitated, or checking out Calm on YouTube, be sure to take a moment for you.
Take a media break
Coverage of the coronavirus is ongoing and nonstop.  It's enough to get anyone's COVID 19 anxiety going. Theories steadily circulate regarding how the virus will move through our communities and what the impact of social distancing will be.  We watch the virus unfold in other countries and attempt to learn from their experience.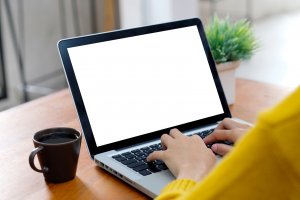 Having information is important.  However, there is such a thing as information overload.  Over-exposure to media coverage can easily tilt from being informed to overwhelmed and fearful.  Take in media coverage in bite-size pieces to cope with COVID-19 anxiety. Get the information you need and then take a break from coronavirus coverage.  Visual and audio media can be more stimulating and thus more over-stimulating than the written word. Be mindful of which news sources you trust. Also, pay attention to if younger ears are around when you consume news.
Keep to a routine
In the midst of the coronavirus outbreak and social distancing, it can be easy to just let the days blend together.  This can be especially the case if you find yourself feeling lonely and isolated or consumed with work. Creating your own mini consistency and predictability can create a feeling of balance and purpose.  Learn more about the 5 components of your routine to combat coronavirus overwhelm.
Take it day by day or moment by moment
Anxiety brings intrusive thoughts, rumination, and catastrophizing.  Your mind is trying to make sense of the chaos. It is trying to take control where we don't have control.   It's worrying and playing out worst-case scenarios. We don't know exactly what next week or the week after will be like.  But we do have this moment and this day. Keep your mind in the present where we have the most power and capacity to make the most of the moment.  Focus on how you want to make the most of the now and what is happening in the present.  
Contact us for a free video consultation.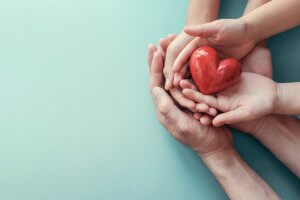 Begin Online Therapy in New Jersey, or Telehealth, for Support
Being present with the here and now will help to prevent from getting lost in the what-ifs of the future. Let our skilled and caring therapists provide a safe and comfortable online therapy experience right here in New Jersey.  Perhaps you still have more questions about telehealth? Visit our Online Counseling FAQ page. To begin online counseling, there are a few simple steps:
Get your questions answered in a free phone consultation call with one of our compassionate therapists.
Start your journey in teletherapy today!