Are You Worried About Your Child(ren)?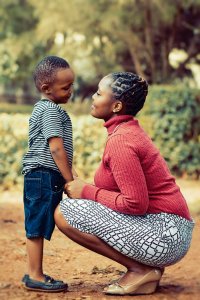 Are you sensing the beginning of a problem you're worried could escalate into something bigger? Perhaps you're worried about your child's ability to form and maintain relationships, overcome stress, or achieve success.  
Are your child's spells of sadness, anger, clinginess, or worry becoming more frequent? Maybe these episodes turn into fits of crying, fearfulness, and tantrums. You may have trouble getting them to school or engaging in other school related social activities.
Perhaps there are other challenges related to school, like bullying or performing well academically. Maybe your child holds it together throughout the day only to unravel once you pick them up. By dinner you may be just waiting for bedtime, just to experience some rest and relief.  
Does your child struggle with sleep, nightmares, bed wetting, or eating issues? Maybe they wake up each day on the wrong foot. As the parent, you want to protect, guide, and help your child, but nothing you try seems to lead to sustainable results.   
Seeing your child struggle can be a heart wrenching experience.
By now you may be looking for tools to help them be their true, best self and have more connected, secure relationships.
Many Children Struggle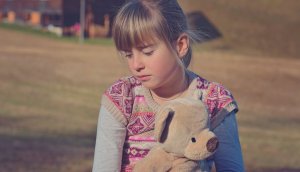 If your child seems to be struggling, you are not alone. According to The Center for Desease Control and Prevention, 1 out of 7 children aged two to eight in the US has a mental, behavioral, or developmental disorder. Many others struggle with confusing stressful experiences they don't know how to manage.
There are a variety of reasons kids struggle. There may be an identifiable stressor, like a major life change. These can include a variety of situations, such as a divorce, remarriage, moving, or changing schools. It could be that your child is struggling to adjust to an unfortunate or scary situation, like a medical diagnosis, car accident, loss of a loved one, bullying, or sexual or physical abuse.
As a parent, it's natural to worry about how the confusing behaviors you see today could impact your child's future.
The truth is children act out their emotions. It can be tough for them to tell you exactly what's wrong. Many times they don't even know. Without knowing what's wrong, it's very challenging to help them heal and move forward.
That is why having an outside, professional perspective is so valuable.
At Brave Minds, we have child psychologists and child therapists who can help children who are dealing with a variety of troubles, including but not limited to:
Child Depression
Grief/Loss
Traumatic Reactions
Behavioral Problems
Family Conflict
Divorce
The good news is that child therapy can help your child and family thrive.
With the right support and guidance, it's possible for your child(ren) to feel confident, brave, and in control. It can also bring you closer to your child.
Child Therapy Can Help Your Child Enjoy Life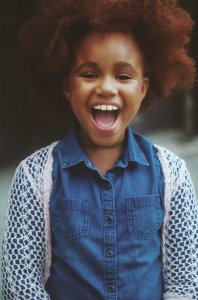 Therapy can be very effective in helping your child be the happy, healthy confident child they wish to be.
Working with a child therapist, you and your child(ren) can develop an understanding of what's holding your child back.
This understanding will help us develop manageable goals that can help your child excel.
During the first appointment, we'll complete a 90 to 120-minute assessment to carefully evaluate the issues that are bringing you in. In the first portion of this meeting, we meet with you and your child together. Then, we spend time with each of you separately.  
You know your child best, so we create a compassionate space for you to share concerns and fears for your child. We don't leave parents out of the process. Rather, we work as allies.   Collaboratively, we craft a course of action that allows your child to thrive. Depending on the situation, we may recommend strategies to shift unhelpful patterns regarding your child's behavior as well as how your family reacts to that behavior.
Our therapists are trained in a multitude of empirically driven strategies, including, cognitive behavioral therapy, trauma-focused therapies, play therapy, family therapy, and more. Our child psychologists and therapists are also warm and relatable. Many times children come in nervous and leave feeling comfortable, understood, and like they had a little fun.
Child therapy can not only improve your child's self-esteem and ability to cope with stress, it can also improve your relationship.
With the right support and guidance, your family can come together as a strong, brave team that is equipped to handle stressors now and down the road.
We also offer Online Therapy for Children.  See an online child therapist from the comfort of your home.
You may still have questions or concerns about child counseling…
Will we be in therapy forever?
No. We take a solution-focused approach, meaning we create clear goals and move swiftly toward them. Over the course of the therapy, we regularly evaluate progress to ensure we're meeting benchmarks.
For example, we may decide to graduate from therapy once your child is attending school with minimal to no fuss. Or, perhaps it's time to call it quits once they're able to ride elevators or try new things.  
We're always working with the conclusion of therapy in mind. The overall goal is to equip your family with the insight and skills needed to thrive long after therapy is over.
Shouldn't I be able to solve my own child's problems? I feel like therapy means I have failed as a parent.  
Seeking out guidance and support is a sign that you're a highly resourceful and wise parent. No matter how much we'd like to solve all our child(ren)'s problems, it's not always possible, especially if you're not entirely sure what is wrong.
Seeking advice from a child counselor about behavioral issues is no different than seeking a pediatrician's advice when your child is sick. Instead of reinventing the wheel and concocting your own medicine, when your child has a fever you ask the expert.
It's also important to note that behavioral and emotional disorders often don't get better on their own. Addressing the problem sooner rather than later keeps it from evolving into something more troublesome.
How long does child therapy take?
The length of therapy depends on you and your child's needs. Some children dive into therapy and achieve their goals in as few as three visits. Other children are very hesitant or have more to accomplish. 
We move at an appropriate pace toward you and your child's goals. Parents also play a key role in creating momentum, as you help generalize the work within the context of your everyday life.
No matter what, we can identify what's keeping your child stuck and create an actionable plan forward. You don't have to go through this alone. Help and support are available.  
Your Child Deserves Support
Our trained and caring therapists at our offices in Scotch Plains and Branchburg are waiting to work with you and your child in therapy. If you'd prefer to meet with a counselor via video session, we can offer online therapy in New Jersey. To begin counseling, follow a few simple steps:
Connect with Brave Minds Psychological Services today for a free consultation phone call.
Get your questions answered by one of our compassionate therapists.
Begin feeling more hopeful and heal from your birth experience today.
Other Counseling Services At Brave Minds Psychological Services
At Brave Minds Psychological Services, we offer a variety of services from our licensed therapists in order to get you on the right path to healing. Our therapeutic services include anxiety treatment for children, child sexual abuse therapy, therapy for teens, anxiety treatment for teens, teen social phobia therapy, adult anxiety counseling, couples counseling, counseling for parents, postpartum counseling, birth trauma therapy, sexual assault counseling for adults, and food allergy therapy. We also have a blog where we write about a variety of different mental health subjects. If you're interested in learning more about our mental health services here at Brave Minds Psychological Services, please contact our Scotch Plains and Branchburg counseling offices!  Proud to serve Somerville, Bridgewater, Raritan, Readington and surrounding areas as well as Fanwood, Westfield, Cranford, New Providence and surrounding areas.