Are you feeling overwhelmed following the birth of your child?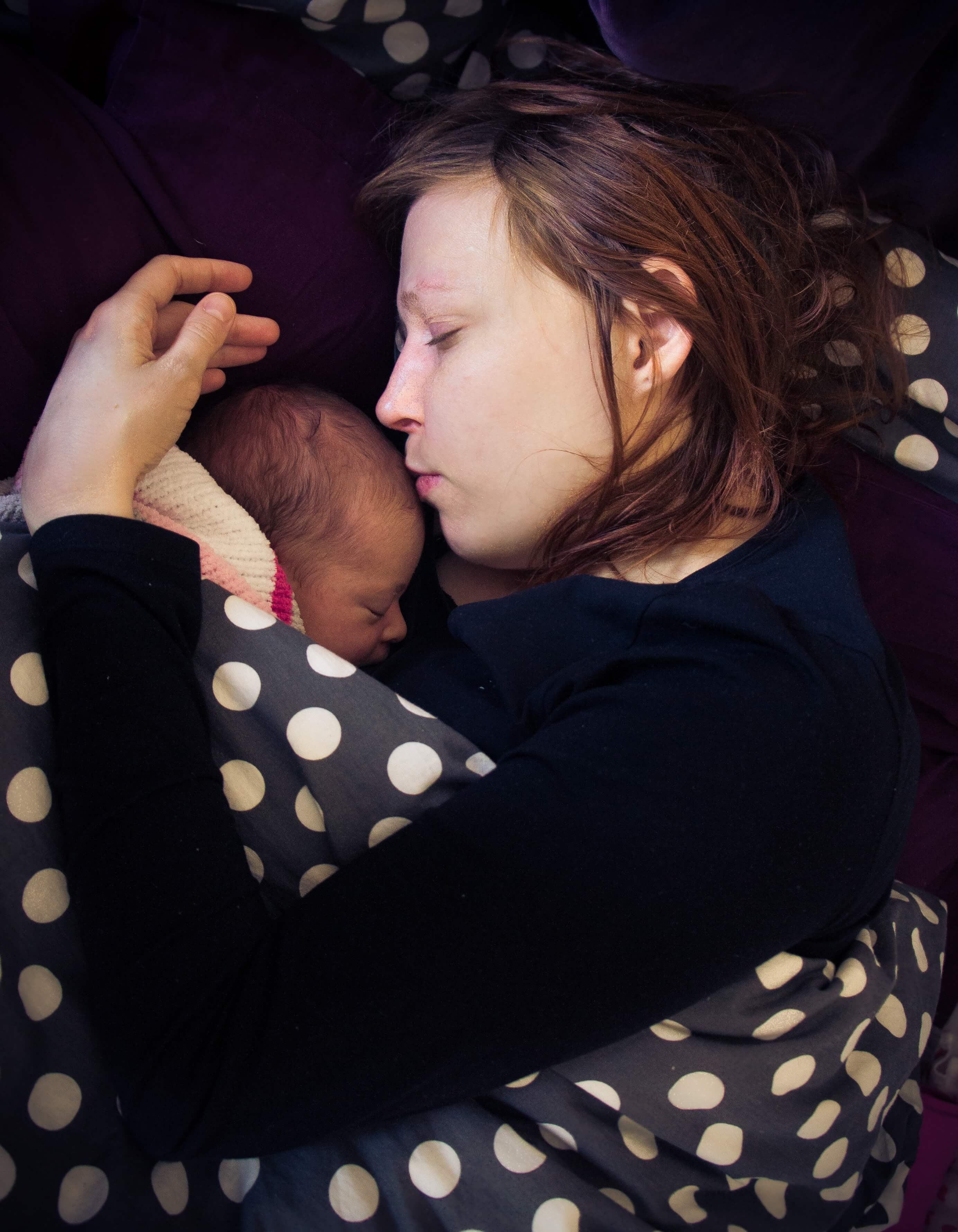 As you've transitioned into your new role as parent, have you experienced noticeable changes in your mood or wellbeing? Perhaps you wake up each day exhausted, dreading the responsibilities of the day.
You may be consumed by worries that your child is in danger. It's possible you repeatedly check if your baby is breathing or have visions of them falling out of your arms or being harmed in a car crash. You may be having thoughts that are so scary you can't imagine sharing them with anyone.  These visions could seem very real—as if the nightmare is happening right in front of you. You may experience terrifying physical sensations, such as a pounding heart, heavy breathing, shaking, sweating or nausea.
Even without intrusive fear and panic, being a new parent is tremendously stressful. It may even feel like your entire life has been turned upside down. As feelings become more and more intense, you may feel very alone, like no one understands what you're going through—not your partner, your family or your friends.
While the "baby blues" is typical for up to two weeks following the birth of your child, if you've had prolonged feelings of anger, sadness, or physical stress symptoms, you deserve support. Our highly qualified therapists are here to help you process difficult feelings and build resilience to the stressors of parenthood—and of life.
Postpartum Mood Disorders Are Very Common
Postpartum Mood and Anxiety Disorders (PMAD), which include depression, anxiety, OCD and PTSD, are extremely common. In fact, PMADs are said to affect 10-15 percent of women.  We also know that not all birthing people are women and the risk for PMADs doesn't discriminate.  Indeed, the risk for PMADs for transgender men and non-binary individuals can be exacerbated by lack of proper care.
While the "baby blues" is common for up to two weeks following the birth of your child, PMAD symptoms come into play when these experiences last longer.
There are risk factors that increase the likelihood of developing PMADs, including:
Difficult pregnancy
Unplanned pregnancy
Poor social support
Recent life crisis, such as a death in the family
Stress about returning to work
Perfectionist tendencies
Having a colicky baby
While there are known risk factors, the truth is that PMADs don't discriminate and can truly happen to anyone. This can happen to a working or a stay at home parent—during your first or fourth pregnancy.
As a new parent, you're under a lot of pressure to perform, which can make confusing negative feelings about parenthood and your baby difficult to process. Moreover, there is a stigma surrounding the postpartum experience. You're expected to be filled with love and joy following the birth of your child⁠— to be an expert caregiver right out of the gate. As a result, many new parents feel ashamed about reaching out for help.
The truth is—being a parent is hard work, and it changes your life. It's common to have doubts, worries and a variety of unexpected feelings following any major life transition. And there is no shame in asking for help. Therapy can help you resolve symptoms quickly and be the parent you wish to be.
Therapy is Highly Effective at Treating PMADs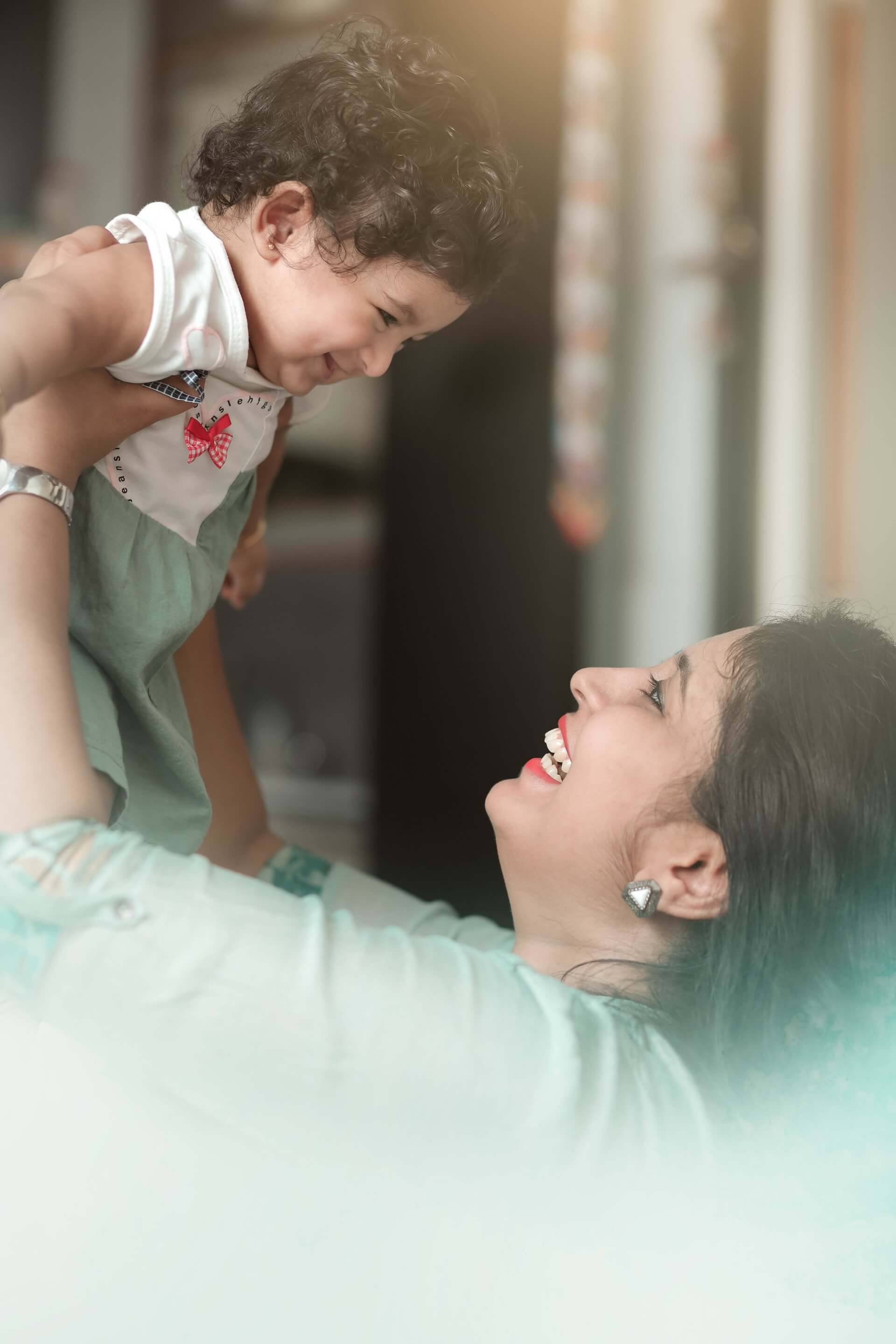 Although PMADs are common, they are also extremely treatable. With the right help, symptoms can clear up quickly, generally within a couple of months. In a nonjudgmental and comfortable environment, you can process fears and learn effective ways to cope with stress.
We make the process as convenient as possible. You're welcome to bring your baby with you to your session, where they can play, while we focus on your wellbeing.
At Brave Minds, we uplift the unique cultural and gender identities of all mothers.  We specialize in helping individuals manage the mental load of motherhood.  If you're like many moms, you always have a running list of responsibilities in your head. You're tasked with taking care of your child, partner and your own wellbeing; the list goes on. The skills you learn at Brave Minds can help you find balance in the chaos.
The benefits of therapy often positively influence every area of your life, including your relationship with your partner, loved ones and with yourself. During our sessions, we can discuss an array of topics—from effective parenting styles, to identifying triggers of anxiety or sadness to developing skills like mindfulness to make overwhelm easier to manage.
Postpartum therapy is not lifelong. Our time together will focus on helping you feel better as soon as possible. And you're in good hands. We have therapists who are highly qualified with specialized training in postpartum mood disorders. Some are even parents themselves, so they personally and professionally understand the unique struggles that mothers and parents face. With the right help and support, it's possible to form a supportive connection with your child and be the confident parent you wish to be. It's possible to restore balance in your life.
You may have questions or concerns about postpartum anxiety or depression treatment…
With everything going on, I doubt I have time for therapy.
Being a new mom or adding another child to the family can be extremely stressful. But, part of what drives postpartum depression and anxiety is feeling helpless to cope with these changes.
At Brave Minds, we offer flexible options to accommodate a variety of schedules. And, if you can't find a sitter or want to be with your baby during the session, you're welcome to bring them with you.
Taking time out of your schedule to care for yourself can be profoundly beneficial. Therapy can not only help you diminish worrisome thoughts, but it can also help you be more present in your parenting. As you feel better you might notice that you have more time to focus on what's important to you.
Will this pass?
Typically, postpartum blues is caused by hormonal changes. For some individuals, symptoms clear up after two weeks. For others, PMADs occur, and symptoms can last up to a year or more.
The good news is that therapy can help alleviate symptoms quickly. Within a relatively short amount of time, you can reduce physical stress symptoms and return to feeling like yourself.
If you're curious about the difference between postpartum depression and the baby blues, we recently wrote a blog on the topic. You can read about the unique characteristics of PMADs here.
I identify as LGBTQ+ and worry you will not understand my unique experience of parenthood.
At Brave Minds, we understand that there are many different experiences of becoming a parent.  This transition is unique to you, your journey to becoming a parent, your relationship with your partner, and your intersecting identities.  We believe that all birthing people should receive postpartum support and proper care. Brave Minds provides a safe space for all to express, process and overcome burdensome feelings. We uphold the highest inclusivity standards and accept all clients for who they are.
Does going to therapy mean I'm a bad parent?
Absolutely not. Seeking out help is a sign of strength—not of weakness. It's a sign that you're actively trying to improve your health, allowing you to form a supportive connection with your baby.
Please also note that our services are completely confidential. Therapy is a safe space where you are encouraged to express emotions freely. Together, we can process fears and restore confidence that you are indeed a wonderful parent.
Be the Parent You Wish to Be
If you're located in Scotch Plains or Branchburg, NJ and are ready to receive support for postpartum mood disorders, we're ready to help. Our trained and caring therapists are waiting to work with you and your child in therapy. If you'd prefer to meet with a counselor via video session, we can offer online therapy in New Jersey. To begin counseling, follow a few simple steps:
Connect with Brave Minds Psychological Services today for a free consultation phone call.
Get your questions answered by one of our compassionate therapists.
Begin feeling more hopeful and heal from your birth experience today.
If you'd like to learn more about coping with painful postpartum emotions, read our blog, 5 Tips for Helping with the "Baby Blues."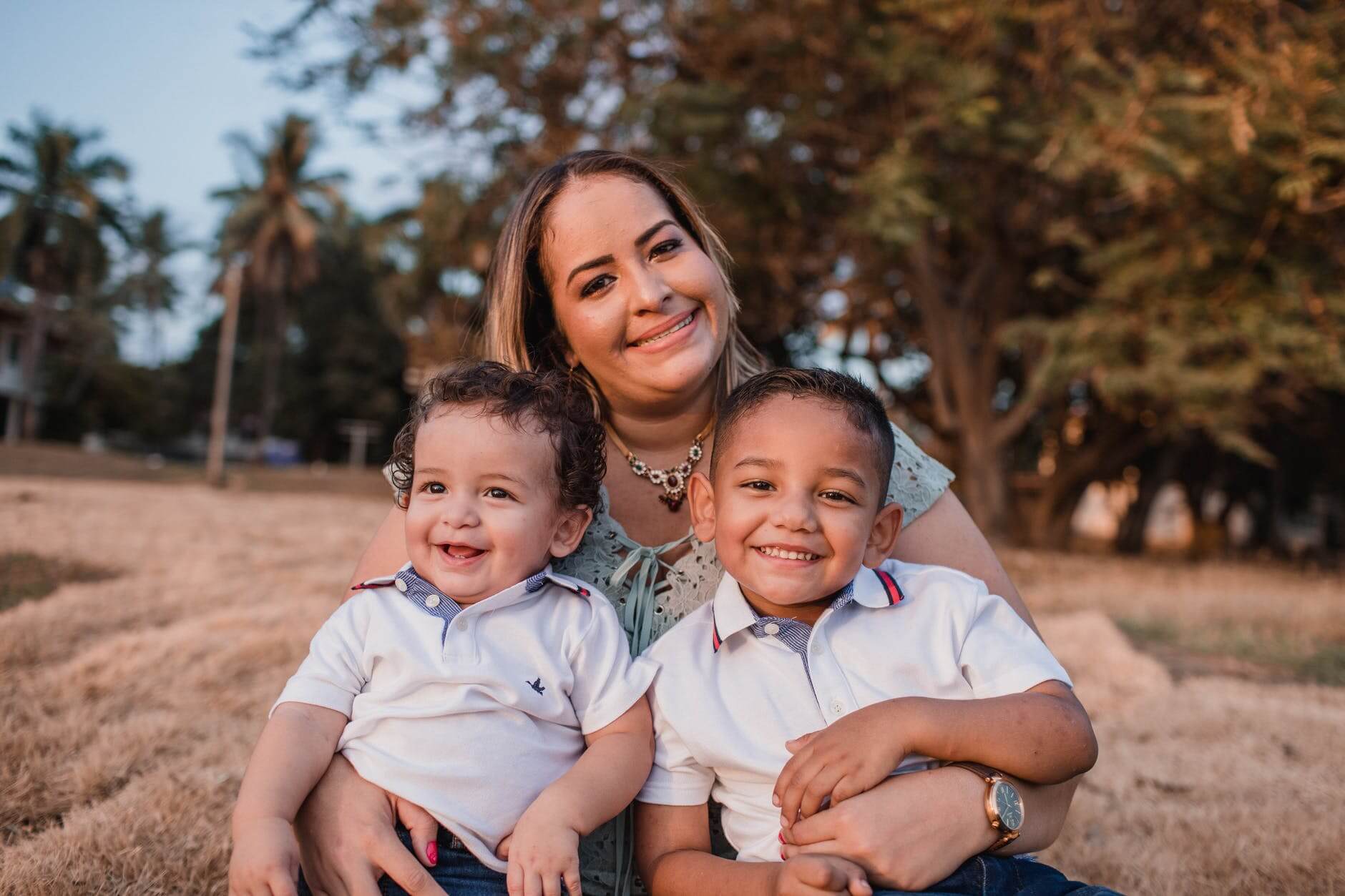 Other Counseling Services At Brave Minds Psychological Services
At Brave Minds Psychological Services, we offer a variety of services from our licensed therapists in order to get you on the right path to healing. Our therapeutic services include anxiety treatment for children, child sexual abuse therapy, therapy for teens, anxiety treatment for teens, teen social phobia therapy, adult anxiety counseling, couples counseling, counseling for parents, postpartum depression, birth trauma therapy, sexual assault counseling for adults, food allergy therapy, and group therapy. We also have a blog where we write about a variety of different mental health subjects. If you're interested in learning more about our services here at Brave Minds Psychological Services or online, please contact our Scotch Plains and Branchburg counseling office! Proud to serve Somerville, Bridgewater, Raritan, Readington and surrounding areas as well as Fanwood, Westfield, Cranford, New Providence and surrounding areas.