It's after midnight and you just put your baby back to bed after a feeding. Now, you're lying awake with tears in your eyes wondering if what you are feeling is "normal". You wanted this baby so badly. Before this baby was born, you expected to be completely overwhelmed with joy.  While you do feel joyful about your baby at times, you can't help but feel anxiety, frustration, and sadness during most of your days.
Postpartum Depression Therapy Can Help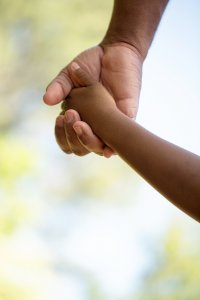 Most people who start therapy for postpartum depression have had a baby recently (within the last year or two), and are struggling with the transition. Often, postpartum depression can trick us into wondering if our child deserves a better parent or that the baby would be better off without us.
Perhaps you find yourself:
feeling overwhelmed

exhausted all the time

sad more than not

having frequent mood swings

not finding joy in things that once brought you joy

struggling to find the joy in your new life with baby

feeling worthless

holding onto shame and guilt

questioning your ability to be a parent

afraid to reach out for help
Sometimes, people struggling with postpartum anxiety are worried about talking to a therapist, doctor or other helping professional because they worry someone might take their baby away. This is not something you need to be afraid of when seeking treatment for postpartum depression. In fact, we can make space for your baby to come to the session with you if you'd like! Of course, we will deal with any severe concerns or threats appropriately. But, it's important to know that scary, intrusive and invasive thoughts are normal when dealing with depression after having a baby. If you have dealt with a traumatic birth, or have questions about what birth trauma looks like, visit our page about birth trauma therapy in Scotch Plains and Branchburg, NJ.
New Parents Struggle With Postpartum Depression in Many Ways
You may be having difficulty connecting with your child. Or, you might feel like you are just going through the motions of caring for the baby without emotion. You might not even want to hold the baby at all.
These feelings of disconnect may cause you to have intrusive thoughts about your parenting. It's common to begin thinking that you are not a good parent and that your family would be better off without you. Some new parents will also have severe anxiety or panic attacks in addition to these intrusive thoughts.
New parents may be struggling with extreme exhaustion, even when the baby sleeps well. This difficulty sleeping, especially when other basic needs like nutrition and hydration aren't being met, is a sign that something needs to change. When it is too difficult to cope with the basic needs of the baby, it's important to get help. Some people may ultimately experience thoughts of harming themselves or the baby.
"I create a safe and comfortable environment for you to share your struggles with the transition to parenthood." – Jessica Pizzo, Brave Minds Therapist
Please know that the experience you are having is normal. You are not alone! According to Postpartum Support International, at least 15% of women experience significant depression following childbirth. We also know that not all birthing people are women and the risk for PMADs doesn't discriminate.  Indeed, the risk for PMADs for transgender men and non-binary individuals can be exacerbated by lack of proper care and knowledge. There is hope for you, in therapy and treatment for postpartum depression.
The Brave Minds Approach to Postpartum Depression Treatment in New Jersey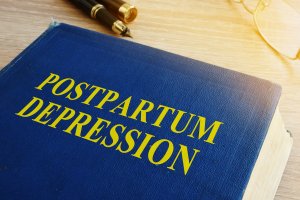 In our Scotch Plains and Branchburg practices, we assist parents in managing the mental load of parenthood. By improving communication with their partners surrounding parenting, the isolation, and loneliness that often accompanies the postpartum season. By identifying triggers of anxiety and sadness, we can work together to counter these thoughts using Cognitive Behavioral Therapy (CBT) and other techniques. Postpartum treatment can help you develop skills to make these overwhelming emotions easier to manage on a day to day basis. This way, you can finally be free to care for your child in the way that you imagined.
If needed, we will also provide referrals for lactation consultation, pelvic floor therapy, physical therapy, endocrinologists and other supportive professionals.
We offer effective, private and secure Online Therapy for residents of the state of New Jersey.  See an online postpartum therapist from the comfort of your home.
After therapy for postpartum depression, we aim for your mood and outlook on life will improve. We want you to start finding joy in your new role as a parent. Let's work to increase your energy and stamina to deal with the daily tasks of life. Hope and joy for the future is within your grasp, while your baby is still small. That connection you dreamed about with your baby and your partner is possible! What kind of future do you want for your family? Let's work together, in postpartum therapy, to make that vision a reality.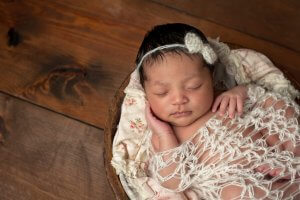 Begin Postpartum Depression Counseling In Scotch Plains or Branchburg, NJ
Parenthood can be stressful, even if it's not your first child – at Brave Minds Psychological Services, we can help you manage the worst symptoms of the baby blues. In fact, we can come into your home, on your time and schedule for online therapy in New Jersey! Our compassionate therapists at our offices in Scotch Plains and Branchburg are waiting to give you the best postpartum depression treatment available. To begin counseling, there are a few simple steps:
Connect with Brave Minds Psychological Services for a free consultation phone call.
Get your questions answered by our compassionate therapists.
Feel more confident and joyful about life with your new baby now.
Other Counseling Services At Brave Minds Psychological Services
At Brave Minds Psychological Services, we offer a variety of services from our licensed therapists in order to get you on the right path to healing. In fact, we can meet you in the comfort of your home, for online therapy in New Jersey. Our therapeutic services include therapy for children, anxiety treatment for children, child sexual abuse therapy, therapy for teens, anxiety treatment for teens, teen social phobia therapy, adult anxiety counseling, couples counseling, counseling for parents, therapy for birth trauma, sexual assault counseling for adults, and food allergy therapy. We also have a blog where we write about a variety of different mental health subjects, including parenting tips for new parents. If you're interested in learning more about our services here at Brave Minds Psychological Services, please contact our Scotch Plains and Branchburg counseling office! Proud to serve Somerville, Bridgewater, Raritan, Readington and surrounding areas as well as Fanwood, Westfield, Cranford, New Providence and surrounding areas.