Bad things happen. Horrible things happen. Sometimes these things that happen are so painful, so difficult, and so traumatic that you can't move forward.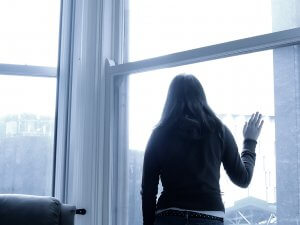 You don't want memories of the past to hold so much power over you. They may have occurred long ago and you want to move on. Or, you think they were "minor" incidents that you should be able to move past. Or
maybe
, they are so powerful and painful that you'd prefer to bury them altogether. But, they never go away. They are still there and very raw. In the end, they keep you stuck in your painful past. You want to move forward in your life and be happy again.
What you're experiencing is a normal response to trauma. When people experience a traumatic experience their brain often gets "stuck." This prevents the memory of what happened from being
fully
processed. Thus making it very painful, raw, and charged. We can help you move forward from your past. Integrate it into your life story and not let it undermine your future.
A note on childhood trauma…
Children and teens often struggle to process and move forward from traumatic events. But, they may express their emotional pain in a different way from adults.
When children have experienced traumatic events they may show a variety of behavioral and emotional concerns
.
These include things like being very fearful, hostility, extreme mood swings, nightmares, trouble concentrating
.
As well as unexplained physical ailments like headaches, stomach aches, accidents, bedwetting, and more
. They also may experience regression in their
overall
development. We offer EMDR specifically for children and adolescents.
The truth is many people struggle with painful life experiences.

Here are some statistics about trauma:
About 7 or 8 out of every 100 people (or 7-8% of the population) will have PTSD at some point in their lives.

About 8 million adults have PTSD during a given year. This is only a small part of those who have gone through trauma.

More than two-thirds of children reported at least 1 traumatic event by age 16.

1 in 5 high school students experienced bullying at school; 1 in 6 experienced cyberbullying

.

19% of injured and 12% of

physically

ill youth have post-traumatic stress disorder.

More than half of U.S. families have

been affected by

some type of disaster (54%).
The Good News… EMDR Therapy Can Help!
EMDR stands for Eye Movement Desensitization Reprocessing.
This is a technique that is well-researched to help individuals who feel "stuck" move forward and reprocess distressing memories
. This includes the memories experienced after trauma.
EMDR therapy is very effective at helping adults, teens and children process their traumatic memories.
EMDR therapy can work because it brings a painful trauma memory from the emotional part of the brain to the logical or working part of the brain
. EMDR therapy accomplishes this through bilateral stimulation. This means stimulating both the right and left sides of the brain.
Then, when the memory becomes unstuck it can
be reprocessed
into something less painful and challenging to think about
.
This helps you, or your child, respond more
appropriately
to the trauma triggers that would have sent you into a tailspin in the past
.
The trained EMDR therapists at Brave Minds assess the challenges that have brought you to therapy
.
Once we know what these issues are we will help you come up with a plan to move past difficult experiences that may be holding you back
.
EMDR therapy starts with a 90 minute to 2-hour intake that begins the process of understanding your needs
. Then, if we determine we're a good fit to work together, we will spend the first few sessions creating a safe space. This is for you to start your journey towards healing. During this time our goal is to build a strong relationship with you. This will help you feel comfortable during EMDR therapy.
EMDR works through a series of eight phases or protocols to help you with your healing journey.
But, one of the hallmarks of EMDR is assisting you in developing the tools and coping skills you need to support you in your journey to reprocess traumatic memories
. Not
just
retell your story. In fact, retelling your story is not a necessary part of EMDR therapy.
We teach clients how to understand and express their emotional experiences so they know when to use coping skills
. One of our favorite coping skills is grounding.
It's very important to know that during EMDR therapy we will work at your pace. And, we will address the issues that matter most to you.
So, if the memory or feeling were addressing in EMDR therapy becomes too painful for you or you experience too much distress, you can pause
. We want you to feel in control and safe at all times.
In addition

to being a very effective trauma treatment, EMDR therapy can

be used

to treat a variety of other mental health concerns including:
Performance Issues (Athletes, Equestrians, Career)
     … and more!
Imagine waking up without a plague of overwhelming emotions or pain from the past. Instead, you are looking forward to your day and feeling confident in reaching your goals. EMDR can offer you this freedom.
Doing EMDR online?  Ask about having tactile buzzers in your home.  You can purchase buzzers for use with your therapist, put a security deposit down to borrow buzzers, or use your Nintendo joy-cons for EMDR. Ask our staff to learn more.
FAQs about EMDR therapy
We understand that you may be apprehensive about beginning EMDR, and you may have some questions. Here are some common questions we get about EMDR and our answers.
EMDR therapy seems weird, hokey, and new age. Can this help me?
We realize that many people think EMDR therapy sounds a little unusual at first. We want you to know that EMDR isn't a novel fad or trendy approach to healing. It has been around for decades. EMDR is well researched and has
been proven
to be very effective.
And, before you even begin EMDR therapy, your therapist will provide you with lots of information and education
. So you can determine if this therapeutic approach is right for you.
Furthermore, it's important to know that EMDR therapy is about far more than only bilateral stimulation
. It is also about understanding the concerns that bring you to EMDR therapy in the first place. We will give you the tools to help you feel confident in your abilities to handle any distress that occurs. Thus, making sure you feel safe and supported throughout your healing journey.
Do you have to be
specially
trained to do EMDR therapy?
Yes.
EMDR therapists
are required
to go through specialized training that requires learning the technique of practicing EMDR with other professionals, experiencing EMDR, and hours of consultations with expert EMDR consultants
.
Rest assured that our experienced team of therapists would not offer EMDR therapy to our clients without the proper training to help you address the issues that are keeping you stuck in your past
.
I have tried traditional talk therapy before and I am still struggling, why would EMDR therapy be diff

erent
?
EMDR therapy doesn't need talking about your problems in the traditional sense. In fact, you don't have to talk about the past at all. That's why it works so well for many clients who have been unable to move forward in the past. And, why it's so effective in helping children and teens who have experienced trauma.
Will EMDR therapy make me forget about my past?
No. EMDR therapy is not a bandaid or magic potion that will make you forget about your past or change what happened. Nothing can do that. But, it will help the memories of the past feel less intense and
emotionally
charged. This will help you as you continue to make strides towards healing from the past.
Begin EMDR Therapy in Branchburg and Scotch Plains NJ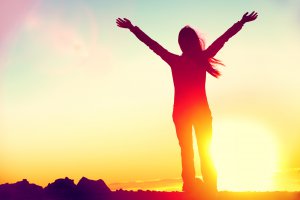 Brave Minds Psychological Services helps adults, children, and families overcome challenges
. Let a skilled and caring EMDR therapist help you on the path to healing from your painful memories. Follow these steps to begin counseling in Branchburg and Scotch Plains, NJ:
Answer your questions with a caring therapist during a free consult call.
Start overcoming your past trauma today!
Other Counseling Services At Brave Minds Psychological Services
EMDR therapy is not the only service we offer to help you on the path to healing. We can help with
online therapy
and in person at our
Scotch Plains and Branchburg counseling offices
. And, we would be honored to be part of your life. Our other therapeutic services include
therapy for children
, 
anxiety treatment for children
, 
child sexual abuse therapy
, 
therapy for teens
, 
anxiety treatment for teens
, 
teen social phobia therapy
, 
couples counseling
, 
counseling for parents
, 
therapy for birth trauma
, 
postpartum counseling
, 
sexual assault counseling for adults
,
food allergy therapy
, and
group therapy
.