Insurance
We are considered an out-of-network provider.   Services may be covered partially or fully by out-of-network insurance benefits. Those with a high-deductible health plan or a health savings account may find little economic difference going in or out of network due to the high deductible.  At the end of each session after payment an invoice is provided that can be submitted to your insurance provider and/or Flexible Spending Account. When considering psychological services, it is important to know your coverage.  Questions to ask your insurance company include:
What is the out-of-network deductible?
How much is the copay or coinsurance?
How many sessions does my insurance cover per year?
Is prior approval or authorization needed?
What is the address or fax number to send claims?
Victims of Crime Compensation (VCC)
If you or your child's mental health difficulties are resulting from a crime occurring in the state of New Jersey, you or your child may qualify for reimbursement of therapy services through the Victims of Crime Compensation Office. If you plan to use VCC for reimbursements, please have your claim number ready when you schedule your appointment. Go to the Victims of Crime Compensation website to see if you qualify and begin the application process.
Fees
Fees range depending on licensure status and degree.
The Initial Intake Appointment is 90-120 minutes. Ongoing therapy sessions are 45 minutes.
Payment
Cash and checks are accepted at time of service. If you are seeing your therapist online, you can use your bank's billpay services for payment.  Unfortunately, at this time credit cards are not accepted.  Fees and rates vary depending on the service and the experience level of the therapist.  For those who do not have Out of Network insurance benefits or do not plan to use their insurance, ask about our reduced fee option with our Licensed Social Workers and Licensed Associate Counselor.  Please call for details.
Cancellation policy
All sessions are reserved exclusively for the scheduled individuals. Twenty-four hour notice is required if sessions are cancelled, otherwise the full session fee is expected.
Practice Location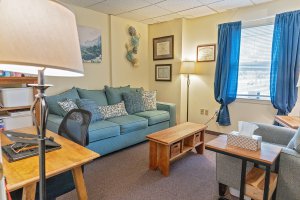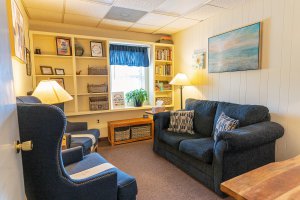 Located across the street from Malcom E. Nettingham Middle School, formerly Park Middle School, accessible from Interstate 78, Rt 22 and Rt 28.  Parking in the rear.