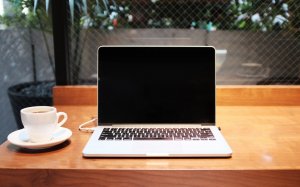 We are all making huge adjustments right now as the COVID 19 global health pandemic settles into New Jersey.  In an effort to flatten the curve, we have adopted social distancing and our lives have dramatically changed.  Our daily routines have come to a halt and we have had to reorient to this new situation. Many of us are at home for extended periods with family or roommates or in isolation trying to figure out how to cope.  The lack of certainty about when everything will return to normal may be making you feel like you are floating in a sea of anxiety and uncertainty.
For those who may have already been struggling with change, worry, and stress:
The current situation may seem to be adding to those feelings you already had. The lack of control may be putting your anxiety on overdrive.  You may find yourself hopeful and managing well in one moment. Then in the next, drowning in what-ifs and worst-case scenarios.  This can lead to waking in the middle of the night, that is if you can get to sleep in the first place. Your body may at times border on panic or even be experiencing panic attacks. Whatever anxiety symptoms you were successfully managing before may feel less manageable now. Or it is more than just symptoms of anxiety now.  Maybe you have become unmotivated, depressed, and lethargic.
For those who were previously struggling with family relationships:
Being cooped up at home can feel like a powder keg waiting to explode. You're used to getting out and having distance from one another.  And now you are together all the time. Whether it's your relationship with your spouse, child, parents, or extended family, being together all the time can take a toll on already strained relationships.  You may find that you or your family members are irritable, inflexible, or constantly in each other's space. All the more reason for you to have some support of your own.
Online counseling in New Jersey gets you the support you need at the time you need it.
Our therapists are able to offer high-quality counseling services and support to anyone with a solid internet, or sometimes even phone, connection!  We use a secure, HIPAA compliant video conferencing platform.  So, you are able to meet with your therapist right away from the comfort of your own home.  You'll be able to see and hear your therapist, address the things causing you stress, and receive support through this difficult time.  All of this without needing to worry about coming to our counseling office!
A note about terminology
Online counseling can sometimes be referred to as "online therapy," "Telehealth," "teletherapy" or "video sessions." Whichever term you use, it all means the same thing.  Online counseling allows you to connect with one of our Scotch Plains, New Jersey therapists from anywhere in the state of New Jersey.  This means through online counseling sessions we are able to offer mental health support to people from Trent to Jersey City, Newark, or even Atlantic City.  
Online counseling is more common than you might think.
Indeed, telehealth or teletherapy has been around for over a decade and has been cited as a form of therapy with many strengths, including the comfort of being in your own private and personal space, the easing of difficulties due to lack of transportation, and the ability to schedule therapy at your convenience. The research done on telehealth is promising.   Some suggest that online Cognitive Behavioral Therapy (CBT) for anxiety and depression may be equally as effective as face to face CBT.
Our online therapists can help you with:
Online counseling can help with a wide range of mental health concerns. The truth is that many of the mental health concerns our therapists work with in-person can also be addressed during online therapy sessions.  When you contact us, we'll try to match you with the therapist who will be the best fit based on availability, personality, and what is bringing you to counseling.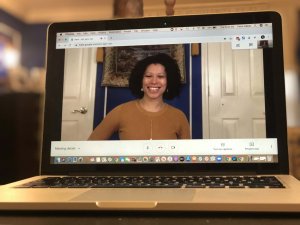 Some of the common issues our online therapists treat include:
Major life adjustments (including the pandemic)

Depression

Grief and Loss
You don't have to do this alone (or in isolation).
Beginning Online Therapy in New Jersey is easier than you might think
Your teletherapy journey begins with speaking to one of our scheduling specialists to determine if online therapy is right for you.  Whether you're looking for marriage counseling/couples therapy, postpartum support, anxiety treatment, or parenting tips our therapists are here to support you.  Therefore, we'll take a few minutes to understand exactly what you are looking for.  Then, our scheduling specialists will recommend one of our skilled therapists. Next, they will schedule your first session and set you up with your initial paperwork conveniently through our online client portal.  After your paperwork is complete, you will receive a secure email with information about your first telehealth session, including a link to meet with your therapist at your scheduled appointment time.  
Online Therapy can help you thrive
Your therapist will spend 1.5-2 hours learning more about you and reviewing your concerns, goals, and expectations for therapy.  This will be your opportunity to get to know your therapist as well. During your sessions, you can expect to gain a deeper understanding of the issues that have brought you to therapy.  In therapy, we work together to identify the core values important to you, the strengths that help you grow, and aspects of your life you wish to change. In treatment, you'll gain the skills and strategies to make a change and live by the values that are important to you.  You can grow to gain a sense of control, balance, and empowerment. Between sessions, you will be encouraged to put what you have learned and discussed into practice in your life. Therapy can help you achieve the presence of mind and a stronger connection with others.
Begin Online Counseling with Branchburg and Scotch Plains NJ therapists today.
You don't have to struggle alone.  You deserve support during this very stressful time.  Let our skilled and caring therapists provide a safe and comfortable online therapy experience right here in New Jersey. To begin counseling, there are a few simple steps:
Get your questions answered in a free phone consultation call with one of our

compassionate therapists

.

Start your journey in teletherapy today!
You may still have questions about online therapy…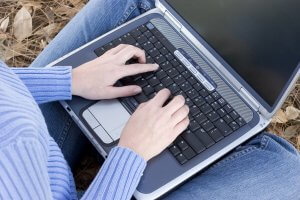 Online therapy seems awkward.  Can I really feel comfortable with someone I have only met online?
You are not alone in wondering whether a relationship can really be established with a therapist online.  However, we repeatedly get feedback that online therapy is less awkward than imagined. Indeed, being able to see, hear, and connect with a therapist in real-time over the internet is quite powerful. You may find that you quickly forget the medium you are using to connect and get lost in the connection and powerful work you are doing with the therapist.
I'm not good at technology.  I don't know if I can do online counseling?
We make meeting with a therapist online easy.  Through your email, you will receive a link to sign-in to the online portal to get all set up for therapy.  Our secure email system we will send you a link to connect with your therapist. Your therapist will wait to talk you through any difficulty getting connected and walk you step-by-step through it all. 
How can I make sure my therapy is private and confidential?
We use a HIPAA-compliant secure video conferencing for all online therapy in New Jersey.  In addition, our online therapists are in a private space so that your therapy cannot be overheard.  We use white noise machines and apps as needed to create additional privacy. We encourage you to find a private room in your home with the door closed.  You can wear headphones during your sessions to maintain quality audio. Additionally, you can download a white noise machine on your phone and place it outside your room for increased privacy.  You can also use your Amazon Echo or Google Home to play white noise. If you chose to use the device, just be sure to turn off the microphone.
Have more questions? Check out our telehealth Q&A.
Located in Union and Somerset Counties, Brave Minds is proud to serve the therapy and counseling needs of residents in Scotch Plains/Fanwood, Westfield, Cranford, Clark, Branchburg, Bridgewater, Somerville, Raritan, Readington and surrounding areas.