Brave Minds proud to offer online therapy services in New Jersey!  It goes by various names- telehealth, teletherapy, telepsychology, telemedicine, etc. While therapists have been providing remote therapy via phone calls for quite some time, it is now the norm to have video sessions where you and your therapist can see and hear one another live without being in the same location. This might sound awkward at first, especially if you are making this transition due to unexpected circumstances. Indeed, you might have many questions about it. Here, at Brave Minds Psychological Services, we would like to answer some common questions about online therapy. 
Q: What is Online Therapy, Telehealth, Telemedicine, or Teletherapy?
A: Mental health care diagnosis, consultation, treatment, and education using interactive audio, video, and/or data communications.
Q: How private is Telehealth?
A: We take HIPAA and privacy very seriously. Indeed, we use a secure HIPAA-compliant interface for telehealth sessions. We make sure you have your own personal privacy too. We confirm you are in  a private space with your own computer and internet connection for the session. Furthermore, we ask that you don't use your employer's computer or public internet. As therapists, we too, will be in complete privacy on our end. 
Q: What is the cost? Is it covered by insurance? 
A: Telehealth sessions are billed at the same rate as in-person sessions.  Some insurance plans provide the same coverage for telehealth as they do for in-person mental health services. Others do not. Check with your insurance carrier for more details. 
Q: What are reasons to use it?
A: Whenever you cannot make it into the office but do not want to miss out on a session! With the current health climate, some people may be quarantined inside and not be able to leave their house, this is a perfect reason to use telehealth! Other situations could be, inclement weather (snow storms, state of emergency), mild illness, schedule conflict or lack of transportation, etc.  
Q: Are there any risks to telehealth?
A: There is the possibility of disruption of services.  Because telehealth is through online communication it relies on a connection to the internet.  If this connection were disrupted, particularly when you are having a vulnerable or emotional disclosure, it could feel jarring.  However in these circumstances we will have a plan to quickly reconnect with one another and continue. Your therapist can answer any questions you may have about troubleshooting.
Q:  I'm use to in-person therapy. Is it going to be as good as in-person therapy?
A: As with any type of therapy, there are differences in experiences.  While it may not feel the same at first, you will notice talking to your therapist online can feel quite similar to face-to-face. You see one another and can hear one another. Ever talk to a friend on FaceTime and feel like you are spending time with them? In this digital age, video conferencing is frequently replacing in-person gatherings.   In addition, you may find that being surrounded by the environment of your choosing allows for a different experience of comfort and openness.
If you would like to know more about our online therapy in New Jersey, feel free to reach out. We are happy to walk you through the process to make it as smooth as possible. Our therapists are trained in telehealth and have experience with providing psychotherapy through this medium. It is important to focus on your personal mental health without disruption. Online therapy provides this opportunity by breaking down barriers that might get in the way of meeting face-to-face at our Scotch Plains NJ location. 
Interested in online therapy?
Contact us for a free video consultation.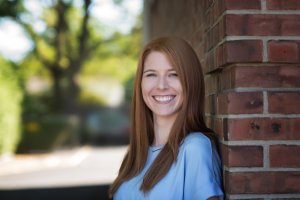 Julie is a Licensed Clinical Social Worker who is passionate about helping her clients overcome depression, anxiety, and stress. Julie incorporates a mindfulness-based approach into her sessions, helping clients' courage and strength shine through. She specializes in treatment for tweens, teens and young adults.