Are You Seeking Support For Yourself, Your Child, Or Both in Branchburg, NJ?
Seeking a therapist that is accessible to you, your child, or both is important and can make a big difference when deciding on which therapist to choose. We are pleased to offer our services at our conveniently located office in Branchburg, NJ to individuals, couples, families, children, and teenagers who are looking for mindful support and guidance.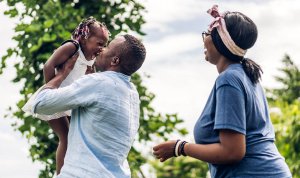 Maybe you have been searching for a therapist but you live more in West New Jersey where there are not as many providers in the immediate vicinity. You know the support is needed but you don't want to drive across the state. Nor, do you want to settle for someone who might not be the right fit.
Your mental health is important, and so is your time. Finding a therapist that is close or offers online services, is experienced, and understands is key to a successful therapy experience. Therapy should be accessible and have a sense of comfort that is beneficial to the client.
We Understand It Can Be Difficult To Find The Right Therapist
Finding a therapist that is right for you or your child can be challenging. We understand the importance of connection and that you need to find a therapist that is a good fit. Our team specializes in working with individuals, couples, and families to help them have a better understanding of themselves, their relationships, and how they interact with their environment.
How Does Therapy at Brave Minds Psychological Services in Branchburg, NJ Work?
When you begin working with Brave Mind Psychological Services, you will start off by speaking with one of our trained scheduling specialists. Their goal is to find the therapist that will be the best fit for you. From there you will have a psychosocial intake assessment that is 90 minutes to 2 hours long. During this time your therapist will ask about you, your life experiences, your struggles, and your goals.
Your child's therapist will be asking a lot of questions to get to know your child. So that they are given the opportunity to share their thoughts, feelings, and experiences as well. It will give you a chance to get comfortable with your therapist. It will also give you a chance to decide if they are the right therapist for you or your child. Your therapist will also be listening and providing you with feedback on the next steps if you choose to continue. From the beginning, we want you to have a clear picture of what you are hoping to achieve with therapy.
We Take Mental Health Seriously and Know How Important It Is For Our Clients To Be Supported.
Our therapists strive to create a safe, affirming, and empathetic environment for our clients. At Brave Minds Psychological Services, we recognize the importance of open communication and take mental health seriously.  We are here to provide our clients with the resources and support they need to reach their goals.
This is why our Branchburg, NJ location is ADA compliant with ample parking and located in a medical complex. It makes it easy for clients to stay within the same vicinity for all of their medical needs. We also have lots of greenery around the property, making it a calming and inviting environment.
We Are Dedicated To Your Mental Health
At Brave Minds Psychological Services, we offer a wide range of therapeutic approaches tailored to fit your individual needs. From equestrian clients who are recovering from the traumatic experience of an accident involving their horse to couples who are struggling to communicate effectively. Our therapists use evidenced-based therapies to help clients learn new strategies for coping with stress and resolving conflict in a healthy manner.
Our therapists at Brave Minds Psychological Services in Branchburg, NJ can support you or your child with:
Expressing and managing big emotions

Socializing with peers and navigating those relationships

Navigating transitions

Managing new siblings and changing family dynamics

Navigating food allergies and intolerances

Creating healthy boundaries in relationships

Reflecting on experiences and discovering meaning

Understanding trauma and grieving losses

Re-engaging in meaningful activities

Developing healthy coping skills to manage distress and anxiety

Re-establishing a sense of self and identity

Creating flexibility in thinking and behavior

Making decisions despite uncertainty

Learning how to effectively communicate and resolve conflicts

Exploring spirituality and its role in the healing process

Working through shame and guilt related to sexuality

Recovering from spiritual abuse/religious trauma

Exploring issues related to perfectionism, self-criticism, social anxiety, etc.

Navigating the effects of systemic oppression and racism

Exploring your self-expression and identity

Gaining support in coming out or transitioning
Our Therapists Are Willing to Get to The Root of Your Struggles
We believe therapy should be about more than just talking. At Brave Minds Psychological Services, our therapists dedicate themselves to helping you understand the root of your struggles as well as helping you to develop and practice present-oriented strategies for change.
We understand that it can be difficult to make changes and move forward. That's why we support you by balancing encouragement to change with the ambivalence that often comes with it. We commit ourselves to help you find the strength to move forward and embrace life changes while honoring your process.
You May Still Have Questions About Therapy
We understand that starting therapy can be intimidating, and you may still have questions. Our team at Brave Minds Psychological Services in Branchburg, NJ is here to listen and help you find the answers. Here are some of the most common questions or concerns we hear:
What if You Have Tried Therapy in Branchburg Before?
What if my child or I have tried therapy or sought out support in the past with a different provider and it did not feel effective? How will this be different? I'm afraid of seeking therapy or support again and having the same experience.
It's common to have concerns if previous therapy experiences were not effective. However, at Brave Minds Psychological Services, we understand the significance of the therapeutic relationship for successful treatment. We prioritize finding the right fit for each individual, ensuring that the provider's approach aligns with your needs. 
Our experienced therapists specialize in handling specific diagnoses and concerns, providing tailored support. With their unique toolbox of techniques and deep understanding, their goal is to make a significant difference in your healing journey. Don't let past experiences deter you from seeking therapy again. Embrace the opportunity for personalized care, growth, and transformative outcomes.
Are You Uncertain About Your Childs Needs or Behaviors?
I'm not sure if anything is wrong with my child or teen, or if their behavior is developmentally appropriate. I'm just not sure how best to support them as a parent or how to navigate this uncertain stage of their life. What steps can I take to ensure their well-being and provide the guidance they need?
It's completely normal to feel uncertain about your child or teen's behavior and how to support them during this stage of their life. Therapy can be a valuable resource in such situations. It provides a safe space to explore any underlying causes of anxiety, depression, or other symptoms, regardless of whether something is "wrong" or not. 
Our skilled therapists offer education on developmental expectations and help distinguish concerning behaviors. Furthermore, each generation has unique challenges related to technology, the social landscape, and parenting challenges.  Through therapy, your child or teen can develop coping skills to navigate life's challenges and acquire tools for personal growth and adaptability. Moreover, you can develop skills to feel equipped to support your child and deepen your connection with them. It's a proactive step towards ensuring their well-being and providing the guidance they need during this uncertain time.
Does the Thought of Therapy in Branchburg, NJ Overwhelm You?
I've found myself struggling in various aspects of my life. While therapy seems like it could be beneficial for me and my child, I can't help but feel overwhelmed by the investment of time and money it requires. The thought of disrupting my current life or my child's life in the process adds to my hesitation and uncertainty.
Our team of therapists at Brave Minds Psychological Services in Branchburg, NJ understands that considering therapy can feel overwhelming, especially when it comes to the investment of time and money, as well as the potential disruption to your current life and your child's life. However, it's important to remember that therapy can bring significant benefits in various aspects of life. 
By addressing the underlying issues through therapy, you and your child can experience positive changes and find support in navigating challenges. This time-limited investment can change the course of the school year or well-being for years to come. Taking the step towards therapy with our team of therapists is an investment in your long-term well-being and that of your child, offering the opportunity for personal growth and a brighter future.
Find a Compassionate Therapist in Branchburg, NJ for Effective Treatment
At our office in Branchburg, NJ, our trained and caring therapists dedicate themselves to supporting you in finding growth and healing. With evidence-based therapies like  Cognitive Behavioral Therapy (CBT), Eye Movement Desensitization and Reprocessing (EMDR), and Trauma-Focused CBT (TF-CBT), we are equipped to help you navigate the difficult process of healing and recovery. If you'd prefer to meet with a counselor via video session, we can offer online therapy in New Jersey. To begin counseling, follow a few simple steps:
Connect with Brave Minds Psychological Services

today for a free consultation phone call.

Get your questions answered by one of our

compassionate therapists

.

Begin finding growth in therapy!
Other Therapy Services Offered at Brave Minds Psychological Services
At Brave Minds Psychological Services, we offer a variety of therapy services to help those who are seeking support. Our therapists understand that everyone's experiences are unique and that there are a variety of different ways to approach the therapeutic process. We offer services for Child Anxiety Treatment, Equestrian Anxiety, Food Allergies and Anxiety, Therapy for Child Sexual Abuse, Teen Anxiety Treatment, Social Phobia, Adults Anxiety Counseling, Couples Counseling, Grief Counseling, Parent Counseling, Postpartum Concerns, and Trauma & PTSD. We also offer group therapy for mothers called Braving Motherhood. There are times when life is uncertain and making appointments in person can be difficult. We understand and offer online therapy for Teens, Children, and Adults in New Jersey so that you can receive the support and help you need without leaving your home. Connect with us today for a free consultation phone call and let's find the right path together.