Feeling isolated.
Suddenly, stuck in the house for weeks.
Not sure what to do for your physical health.
Is your mental health okay, or do you "just need more sleep"?
Are you making the right decisions for your family's health?
Are you overreacting?
Maybe, you're not sure you're doing enough…
If you're reading this without the title, you might think this is yet another COVID blog. Well, it sort of is. But, those are also SUPER NORMAL concerns of postpartum parents pre-COVID too! Yes, we are in weird and wild times. And, in some ways, you've been training for the postpartum season since March! So, congratulations. You're sort of "ahead of the curve" on this whole postpartum parenting thing.
But, there's also a whole new reality and wave of issues that you need to consider now because of the state of the world. That's what we're here to discuss now! Hopefully, we'll help you get a new sense of understanding about what's going on during this pandemic-level postpartum time. Then, we'll provide some timely tips for your friends and family members who want to support your growing family and don't quite know how. Finally, we'll leave you with some postpartum tips for pandemic parents. Yes, you'll get a lot of alliteration through this as well!
Postpartum in a Global Pandemic: How could you possibly prepare?
Sitting with new parents right now is so interesting. The typical way we would like to hold space for new and growing families is just not possible anymore, and it's okay to grieve that! This is NOT what you expected when you learned you were pregnant. Also, it's simply not the way humans were meant to experience this season of life. We are wired for connection. And, when a member of the group/village has a baby, it's normal to gather around and help.
A Whole New World: 2020
Now, there are a whole new set of issues for new parents to deal with, primarily by yourselves. Even though you desperately want help and support right now, the options feel very limited. On top of all of those questions above, there are concerns about letting anyone into your home and additional worries about taking a baby out and about. Perhaps worry about allowing help to come over. A postpartum midwife or doula doesn't feel like a solid option, and friends and family probably aren't quarantining as much as you have been. Or, they have, but the travel alone would put them at significant risk. Of course, you worry about the baby getting sick. You also worry about getting sick yourself, and then being unable to fully take care of the baby's needs! On top of that, your family and friends mean well. But, they are frequently offended that they can't come to see and touch the baby. It's not that you are saying anything negative about their hygiene or personal practices. Simply put, you are making the best choices at this moment. That's all we can all do, right?
How to Support a New Parent in a Pandemic
In honor of this reality, we've got a list of tips for family and friends of new moms, new parents, and anyone experiencing postpartum in a pandemic. This is uncharted territory for us! We're ALL doing our best. And, we can probably all do better. Let's get that conversation started here.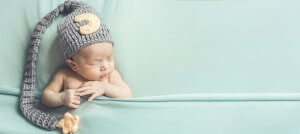 Tips for family members supporting new moms during the postpartum season amid COVID:
Try to understand the new mom's concerns.
She's not being irrational. This is a scary, unknown, and unprecedented time. She may not make the choices you would make. She may not even seem like she knows what she wants or needs right now. But, honestly, who among us does? It may not make perfect sense to you, but it's important to listen. Listen to understand. Ask for clarification in a non-judgmental and compassionate way. Then, respect the parents' wishes as best you can. This is their journey, with all of the twists, turns, and bumps.
The transition to parenthood is an adjustment.
If you have a child or have ever been a parent, you know. You know what this adjustment time is. You know it is like nothing you've ever experienced. Also, you know that no one could have adequately prepared you for it. Now, we've all been adjusting for months and this is yet another piece of the puzzle for the new parents to adapt to. Home or the adjustment, and celebrate the transformation!
Being postpartum in a global pandemic creates additional fears and concerns.
Many of these, we're actually all feeling right now. Focusing on the baby might be a pleasant escape for you during this wild time. But, for the new parents, the pandemic and the postpartum period are just a part of life now. It's going to take some getting used to.
These totally normal and universal concerns we're all having right now might include: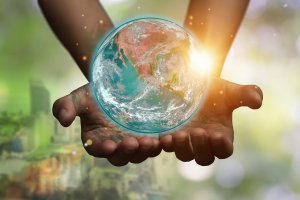 discrimination
…the list could go on and on
Of course, being there in-person is your preference. However, if that doesn't make sense for the growing family right now, you still have options! Provide help in other ways such as:
Food delivery
Laundry services
Check-in with validation
Entertain or educate their older children, even virtually
Tips for new moms and all who are trying to parent postpartum in a pandemic:
1. Social Distance is NOT Social Isolation.
Connect with others: while the internet can be a wild card, there are some amazing ways to start connections and stay connected to parents who are dealing with the same things you are! They also get it when you have to suddenly disappear to attend to a mess or yet another episode of "mombrain" that requires your attention right away. Find your people. It might take some trial and error, and some awkward goodbyes, but you'll find them. Don't give up on connection!
2. Take care of yourself.
Not just #selfcare, but actually make sure your basic needs are met. Nutritious foods. Water. Sleep. (No, I'm serious!) Human connection. Shelter. Sunlight. One of my favorite quotes is "Make sure you get sun and water today…you're basically a houseplant with more complicated emotions." How true does that feel right now? You cannot take care of the needs of another person long-term if your needs are not met. So, taking good care of yourself IS good mothering. Good parenting. Adulting.
3. Don't assume your partner understands how you feel.
Just because you are in the same storm, it doesn't mean you're in the same boat. You're experiencing this new adventure in different, equally profound ways. And, that means you cannot possibly understand what the other parent is feeling unless you ask. And, they have to hear the words from you. Then, you can do the hard work of trying to understand each other better! It's a process. Give it time. Give each other space as needed. And, then get connected.
Get the support and postpartum help you need, even in a global crisis.
No matter what the primary concern is right now, talking with someone about your postpartum season could be helpful. With online therapy in New Jersey, our postpartum specialists can help you wherever you are in the state. Don't hesitate to reach out and get the support you need, from the comfort of your home.
Contact us for a free video consultation.
Thinking about therapy for parenting, postpartum or birth trauma in New Jersey?
Brave Minds Psychological Services helps adults and families overcome birth trauma, postpartum depression, and other painful postpartum experiences. We can also help you with parenting, health anxiety, and more. Let our skilled and caring therapists provide a safe and comfortable therapy experience right here in New Jersey. To begin counseling, there are a few simple steps:
Get your questions answered in a free phone consultation call with one of our compassionate therapists.
Start to live the life you know you can with your new baby, even in this time of COVID.
Other Therapy Services At Brave Minds Psychological Services
At Brave Minds Psychological Services, we offer a variety of services from our licensed therapists in order to get you on the right path to healing and wholeness. Our therapeutic services include therapy for children, anxiety treatment for children, child sexual abuse therapy, therapy for teens, anxiety treatment for teens, teen social phobia therapy, adult anxiety counseling, couples counseling, counseling for parents, postpartum counseling, birth trauma therapy, and sexual assault counseling for adults. We also have a blog where we write about a variety of different mental health subjects. If you're interested in learning more about our services here at Brave Minds Psychological Services or online, please contact our Scotch Plains counseling office!  Proud to serve Fanwood, Westfield, Cranford, New Providence, and surrounding areas.