Are You Worried About Your Teen?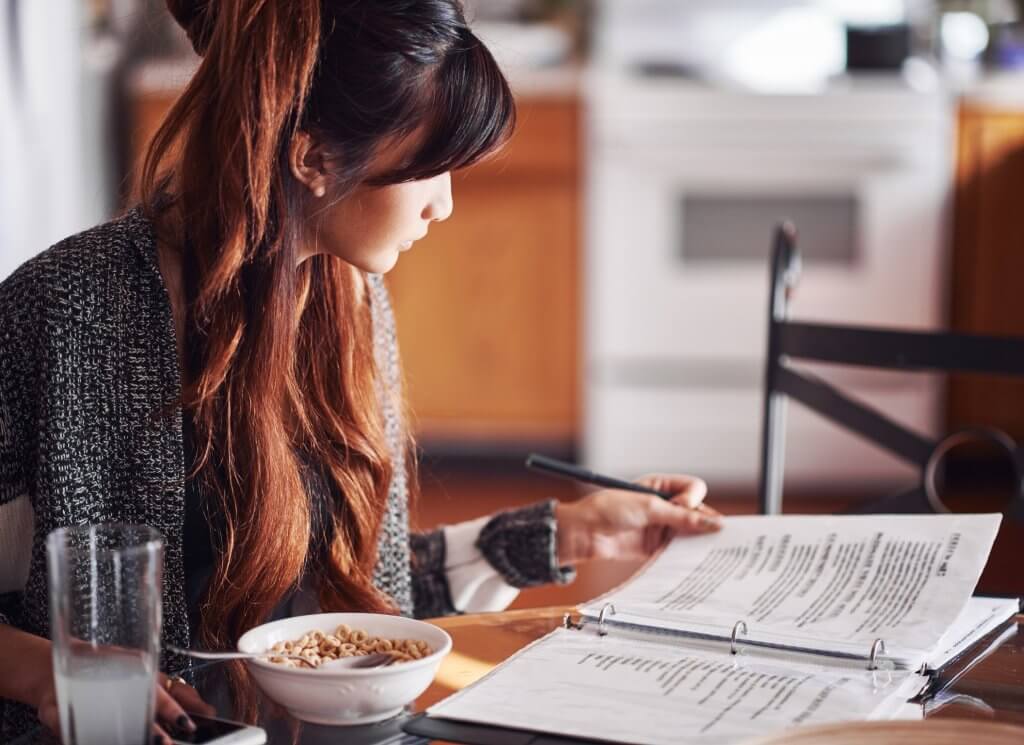 If your teen seems persistently isolated, angry or overwhelmed, you may be deeply concerned about why your child seems so down or frustrated by ongoing conflicts.
Are your attempts to get through to them misinterpreted and ending in defensiveness or hurt feelings?
Do you feel like you are walking on eggshells with your teen to minimize the stress in the house?
Perhaps you worry about your child's sleeping patterns, irregular eating, concentration issues, social media use or watching excessive videos online. You might wonder how these habits will affect them in the future.
Do you worry that your child's issues stem from a larger problem, like depression, anxiety or a traumatic experience? Or, have you noticed a change after a significant transition, such as divorce or a major loss? These kinds of upsets, on top of the hectic school, work and extracurricular schedules many teens are expected to maintain, can lead to depressive cycles, anxiety and poor self-esteem. As frustrations and confusion persist, you likely wish you were able to get through to your child to provide the guidance and support needed for them to successfully navigate life's ups and downs.
Many Teens Struggle
If you're struggling with a teen who seems withdrawn or on edge, you are not alone. While almost all teens struggle at times, it's common for adolescents to experience periods when they need additional support.
According to the Anxiety and Depression Association of America, teen anxiety and depression are treatable, but 80 percent of teens with a diagnosable anxiety disorder and 60 percent with diagnosable depression are not getting the treatment they need.
There are a variety of reasons why teens struggle with anxiety and depression. The increasing pressure to manage school, sports, extracurriculars and social activities can drain your child's energy, affecting motivation and relationships.
It's also possible that you noticed anxiety or depression symptoms manifesting earlier in your child's life. It's very common for emotional issues to worsen during adolescence, as this is the time when kids pull away from caregivers and consider their place in the world. Questions about identity and purpose are often overwhelming for teens to process. And, when paired with a troubling life event—such as sexual assault, a medical problem, the loss of a loved one or a change in the family structure—their entire sense of safety and balance can be disrupted.
The good news is that teen therapy can help. At Brave Minds, we see teens who are dealing with a variety of stressors, including but not limited to:
Teen Depression
Self Esteem & Body Image
Family Conflict
and more
With the guidance of a professional who deeply understands teenage psychology, you can equip your child with the skills they need to effectively manage upsets.
Teen Therapy Can Help Your Child Overcome Obstacles
In a safe, compassionate environment, your teen can openly express concerns, utilize strengths and understand themselves, their drives and their passions more fully. With guidance and insight, it's possible for your child to define and uphold their true values. Your home life can be calmer and more connected.
In teen counseling sessions, our qualified child psychologist or teen therapists can carefully assess your child's unique personality, resources and hopes for the future. With acceptance and compassion, we can process any underlying grief, depression or anxiety that may be keeping your child stuck.
If your child has experienced a traumatic or troubling life event, they can come to understand that what happened is not their fault. They are not alone.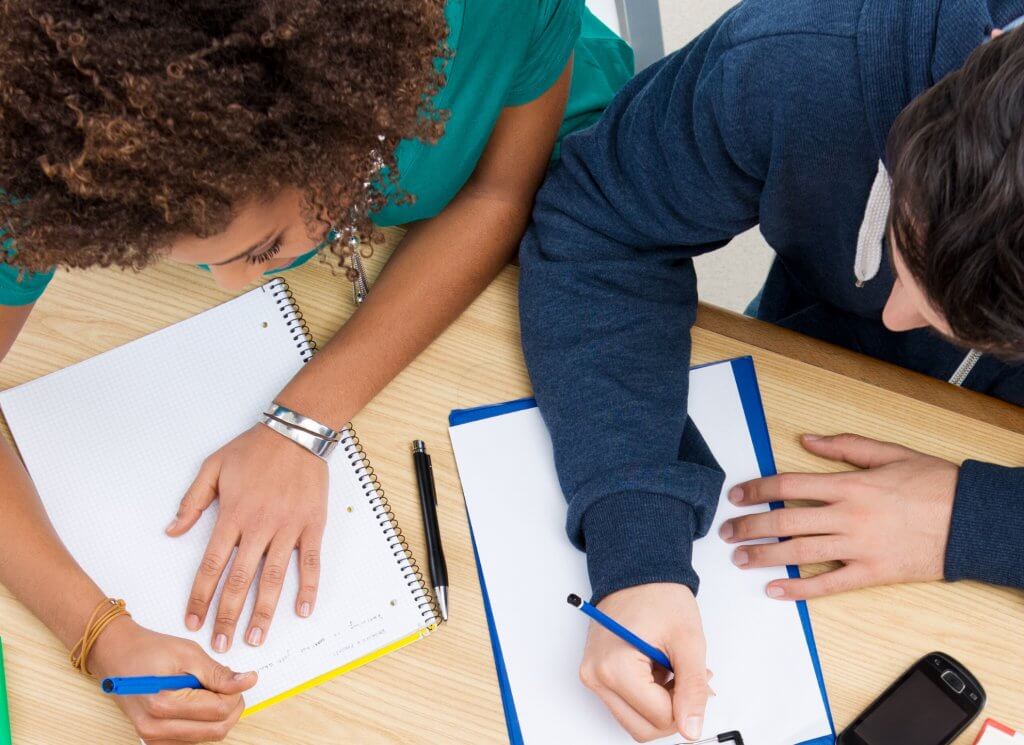 Then, with specific awareness and tools, they can process heavy emotional distress and move forward.
At Brave Minds, we not only walk teens through these issues, but are available guide your entire family along the way. If you and your teen are grappling with ongoing arguments, we may practice communication techniques that allow you both to feel heard and respected. If your teen seems withdrawn or self-critical, we may consider new positive outlooks that increase their sense of confidence and ease. With increased awareness of how certain situations lead to particular thoughts, emotions and behaviors, your child can become equipped with the power to choose, rather than just react. That means a healthier relationship with you and greater harmony for your whole household.
Imagine feeling confident in your child's progress through the teen years.
At Brave Minds, we've been working with teens for over two decades. With proper guidance and support, your child can effectively manage shifting relationships, feelings and expectations. They can emerge from this developmental stage with defined life goals and newfound confidence in the future.
You may still have questions or concerns about teen counseling…
My teen doesn't want to go to therapy.  
It is very normal for teenagers to be skeptical about therapy. Thanks to our decades of experience, we are not strangers to this kind of ambivalence, and we're really good at working through it. Not only that, but teens often find that speaking with someone freely in a non-judgmental space is really liberating. Here, they have time that is completely dedicated to them. They can thoroughly explore what's bothering them and receive useful stress management tools that apply directly to their lives.
If you think your child could really benefit from therapy, but you don't know how to talk to them about it, we recommend mentioning it over the course of everyday conversation. Therapy doesn't need to be daunting. It certainly doesn't mean your teen is "crazy" or "out of line." Casually and carefully, assure your teen that therapy is no different than a normal health check-up. Most importantly, it is an opportunity for growth and development.  During your free phone consultation, we would be happy to talk to you about your teen's reservations. We can also provide strategies on how you might encourage them to consider therapy.
Don't all teens go through a rocky phase?
Although it is common for teens to feel emotions more intensely, if you think your teen is unable to cope with life stressors, getting help is the wisest option. If your child's motivation or self-esteem is plummeting, teenage counseling services can help identify what's keeping your child stuck and provide tailor-made solutions.
They say that time heals wounds. Is that true for trauma?
If your teen has experienced a painful or traumatic event, chances are you feel very concerned for your child's wellbeing. Perhaps the experience has shaken you as well. At Brave Minds, we have techniques that can help the entire family through the grieving and healing process. Seeking out professional help, sooner rather than later, allows you all to process what happened before stress and hurt intensify.
Your Teen Deserves Support
Our trained and caring therapists at our counseling offices in Branchburg and Scotch Plains are waiting to connect with you and your teen. If you'd prefer to meet with a counselor via video session, we can offer online therapy in New Jersey. To begin teen therapy, follow a few simple steps:
Connect with Brave Minds Psychological Services today for a free consultation phone call.
Get your questions answered by one of our compassionate teen therapists.
Begin feeling more hopeful about your life from today forward.
We also offer Online Therapy for Teens.  See an online teen therapist from the comfort of your New Jersey home.
Other Counseling Services At Brave Minds Psychological Services
At Brave Minds Psychological Services, we offer a variety of services from our licensed therapists in order to get you on the right path to healing. Our therapeutic services include anxiety treatment for children, child sexual abuse therapy, anxiety treatment for teens, teen social phobia therapy, adult anxiety counseling, couples counseling, postpartum counseling, birth trauma therapy, sexual assault counseling for adults, food allergy therapy, and group therapy. We also have a blog where we write about a variety of different mental health subjects. If you're interested in learning more about our mental health services here at Brave Minds Psychological Services, please contact our Scotch Plains and Branchburg counseling offices!  Proud to serve Somerville, Bridgewater, Raritan, Readington and surrounding areas as well as Fanwood, Westfield, Cranford, New Providence and surrounding areas.