Has there ever been a less sexy time in your marriage? A time when you were this "together", but you aren't actually able to focus on your marriage because the world is bananas? Over and over, we hear about couples who are struggling to keep it together in so many ways. Of course, marriage counseling can help. But, what are some other things couples can do to feel more connected to each other during this wild time?
Struggling to Find Connection During COVID?
You've been coworking with your partner, pets, and kids for months now. Or, because you or your spouse is an essential worker, you have to keep odd hours and perform a decontamination ritual every time one of you walks in from work! Kids are at home all the time due to online school or hybrid school in New Jersey. Perhaps you are unable or unwilling to send to them to daycare with all of this uncertainty. This leads to having ZERO alone time until the kids are asleep. Then, you're exhausted and "touched out" because the days seem more demanding than ever.
You may feel like you shouldn't miss your spouse because you're always around each other now. Constantly working from home together and not getting space from each other may be a bit wearing. You miss the mystery. The catch-up time after work and the opportunity to learn about their day and talk about yours. You may miss not knowing every detail too!
What If My Partner's an Essential Worker?
Oh, don't think we've forgotten about essential workers. Perhaps, you are actually out of the house quite often due to your line of work. Your services are needed now more than ever, and it's demanding. Demanding of your time, energy, and emotions. When you get home, you now have to change, shower, disinfect, and decompress. However, You may not want to debrief. It might be too much, too hard, too soon. But, your partner feels like you are shutting them out and keeping them in the dark. How can you both get your needs met? You think marriage counseling might be a good way to come together, but is that really the next step?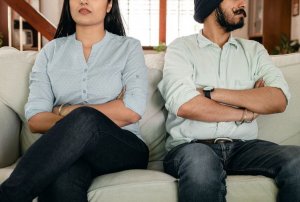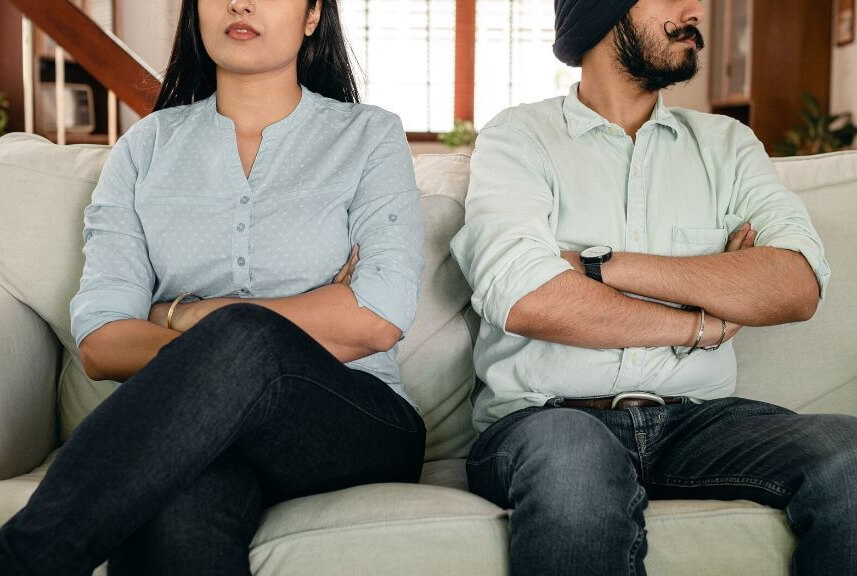 On top of it all, the chaos of 2020 and this global pandemic may have you more irritable, bored, unmotivated, overwhelmed, and anxious than ever. Yes, all of those things can happen at once! It's happening to people all over the globe. We've got "pandemic fatigue" and we don't know how to handle it. Unfortunately, your loved ones can bear the brunt of this stress. In our work with marriage counseling in New Jersey,  we're seeing this come up a lot.
Considerations from a New Jersey Marriage Counselor
Fueling the fire of your relationship, or at the very least maintaining your bond, is key. It is important as a couple to not get lost in the day-to-day maintenance and stress of everything going on. As parents, you can create stability and security for your children by nurturing your marriage. And, your mental health can be protected by carving out intentional time to date your spouse!
One Other Important Note:
Try to not exacerbate other minor relationship problems during this overly stressful time. For Example: not loading the dishwasher was annoying at night in 2019. But, now that we are working from home, seeing them all day is downright grating. We get it. So, if you're the one who tends to leave the dishes out, please try to step up. Also, if you are the one who gets annoyed, please try to find a clear way to express your needs to your partner. Otherwise, you might just bubble over instead!
While a weekend escape would be great, that's not always possible.  Even with movie theaters opening in New Jersey, you might not be ready for that kind of indoor closeness with neighbors at the Route 22 AMC.  The New Vision Cranford theater is still closed and The Westfield theater won't be opening anytime soon. So…let's get creative with stay-at-home dates.
Creative Stay-At-Home Date Night Ideas from New Jersey Therapists
Claudia Salgado, Licensed Marriage and Family Therapist suggest:
Venture outside into the backyard or patio and have a picnic with a drink or special treat. Enjoy each other's company! Hold hands, put down your phone, and truly listen to each other. Or, sit together in silence if that is what you need at the moment. No matter what, avoid talking about what needs to be done or accomplished that day or week. You can have a "family business" meeting later. Focus on your marriage for now.
Play a physical game together (no electronics) like Jenga or cards and enjoy your focused time together.  This could also be a conversation starter by sharing something or asking a question with each piece as it is being removed.
Start an impromptu dance party! Crank up the house party music, choose a favorite decade, or find some extra sexy tunes. Don't worry about looking silly, you're in the comfort and privacy of your own home!
Lauren Grossbach, Licensed Marriage, and Family Therapist suggest:
Cook a special recipe together that you've been meaning to try.
Read a book or listen to a podcast together. Make time for this each week. Discuss what you're learning as a conversation starter.
Turn "date night" into special daytime moments! For example, leave your partner notes on their home office desk, in their lunchbox, or on the front door to show you're thinking of them.
Embrace the Cuddle Chemical!
Don't sacrifice sex or physical intimacy just because we're living in wild and weird times. Our marriage counseling therapists know physical touch, connection, and intimacy cannot be ignored right now. You are married for a reason, and for most couples, a physical connection has been important at some point. This is not the time to neglect your physical and sexual needs!
Find a way to use physical touch often through things like massages, hugs, and cuddling. Use this time to de-stress and practice mindfulness. Oxytocin, the "love hormone" or "cuddle chemical" has well-known benefits for bonding and feeling connected. Trust is built and strengthened, anxiety is lowered, and general behaviors are more pro-social. We could all use a bit more of that in our lives right now, couldn't we?
Feeling like you might be in a sexual rut? Mix it up, especially if you have limited kid-free time. Consider a quickie! Maybe over your lunch hour, if the kids are in care? Experiment with Adult-only playtime, especially in the bedroom, after the kids go to sleep. Use toys, props, or just a good sense of humor to strengthen your bond and lighten the mood.
Consider Marriage Counseling with Online Therapy in New Jersey
Hopefully, some or all of these tips will be helpful to you. We also highly recommend couples in our area and beyond to do marriage counseling. It's not just for people having problems. Right now, more than ever, you have underlying stress and strain on your marriage. This is a great time to jump in with marriage counseling in Scotch Plains or Branchburg, NJ. We know you might have some concerns about doing couples therapy online, but we are here to help. Here, you can read another blog highlighting how you can prep your space for online therapy in New Jersey. We look forward to meeting you, wherever you are in the state. Follow these steps to seek support today:
Call us at (908) 242-3634, or contact us using our contact form for a free 20-minute consultation.
Reply to the email invitation within 24 hours to schedule your appointment
Start to rekindle your relationship's spark!
Other Services
We are happy to talk with you about how couples counseling can help you identify and achieve your goals. We are proud to be located in Scotch Plains, NJ, serving Fanwood, Westfield, Cranford and surrounding areas. Other services include parental counseling, grief counseling, CBT anxiety treatment, and online therapy for children, teens, and adults!  Online therapy in New Jersey is now available for everyone in the state, no matter where you are.