Version en Español/Versão em Português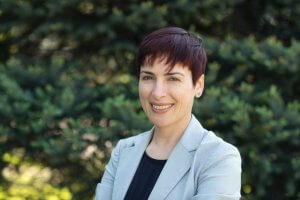 Hi, I'm Claudia! I'm a licensed marriage and family therapist in New Jersey, Florida, and Connecticut. You may also call me a Relationship Builder who helps couples, families, adults and children utilize their strengths and skills to thrive.
"No Man/Woman is an Island"  John Donne
Every day you interact with others at home, school, and work in person or even through social media. You effect and are affected by your connections with others.  It is not surprising that you as well as many other individuals, couples, and families experience difficulties in relationships.  This may be due to communication issues, disconnection, anger, and painful life events.  
You may be experiencing increased stress, anxiety, depression, self-esteem issues or even physical health problems. As a family / couple you may see deterioration in your relationship with your partner or child.  It may be your child's behavioral issues or academic achievement that has you concerned. Or even an adjustment to divorce or remarriage. You may be looking for a safe place for you and your loved ones, to heal and work through difficult or traumatic experiences. My goal is to provide you with that safe space for  healing, developing new insights, and processing experiences, thoughts and emotions. Moreover, your therapy with me will promote change and new life experiences.
A Passion For Children Doing Their Best
Children thrive in good connected relationships. My work supports your child learning to trust, play and be at peace with themself despite setbacks, difficult transitions, and traumatic experiences including child sexual abuse.  Is your child struggling with inattention, acting out, and tantrums? They can learn different ways to express themselves and to communicate. When working with you, we collaborate on building the skills you need to guide your child's behavior to be their best self.  For your little one, I utilize play therapy techniques, as "play is the language of children" to help them verbalize and process thoughts and feelings, as well as to learn better coping skills.
A Passion for Couples Reconnecting
As a Relationship Builder, I believe there is power in your relationship. If you are struggling with anxiety, depression, grief, or parenting issues, I work with you and your partner to utilize the strengths in your relationship to overcome the challenges you face.  Imagine being able to work through past hurts with your partner , while improving communication, building trust, and managing stress.
Although I tailor my approach to your needs, I tend to use a systemic approach. I address the interactions  between each person in your family or the relationship of the individuals within your family. Cognitive Behavioral Therapy (CBT) and Mindfulness techniques may also play a prominent role in our work together.
You have already taken the first step towards your healing journey as an individual, family or couple. If you like what you read and think I would be a good collaborator in your healing journey, please do not hesitate to contact me.  I speak English, Spanish and Portuguese.
I am also a Certified First Responder Counselor with specialized training to understand the needs of clients who are first responders. Additionally, I am a Disaster Response Crisis Counselor with training that allows me to respond to the needs of the community in the case that a disaster strikes.
NJ# 37FI00184100
CT# 2766
FL#TPMF892 (https://flhealthsource.gov/telehealth/)
Treatment Modalities: Eye Movement Desensitization Reprocessing (EMDR), Cognitive Behavioral Therapy (CBT), mindfulness techniques, and Sand Tray Therapy.