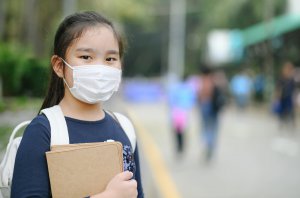 Since the pandemic, therapy services are in high demand for all ages, but especially for children and youth. With the school year or extracurricular activities in your child's life, it can feel difficult to balance all of the priorities for the wellness of your child. You want what's best for them. You want them to be growing and learning while also being healthy and fulfilled. It is no easy feat as a parent for you to make these decisions. 
You've started to think that your child may benefit from therapy. Maybe they even asked you about therapy. Perhaps your child's school or pediatrician has recommended that speaking with a child therapist would be helpful. 
Finding a Child Therapist
You have called recommended counselors. You turn to google to search for child therapists. You've called so many offices seeking services and you cannot find after-school appointments available anywhere. What are you supposed to do now?
You want the absolute best for your child, and that means juggling a thousand priorities at once. It means being naturally unsure of what is best for your child when a new challenge enters the picture. How do you choose therapy over school, extracurriculars, or other activities in your child's life? 
Temporarily prioritizing therapy over school or other activities today, does not mean those other parts of your child's life are not important! Perhaps you are worried that putting your child in therapy means taking them away from something they love. You may be thinking that scheduling an appointment in the middle of their school day means that their grades will suffer as a result. However, if their mental health is something that needs support right now, then prioritizing therapy at this moment could be most helpful. This may open the path for other areas of your child's life, like school, to go more smoothly in the near future. Remember that this choice does not need to be forever. 
Here are 5 reasons why you should consider scheduling therapy for your child now, as opposed to waiting for an afterschool appointment:
1. The practices that don't have weekend or evening opportunities at the moment of your call, may have daytime spots to see your child now.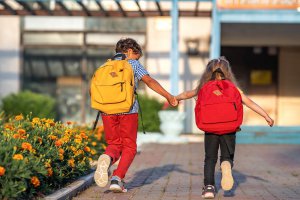 You can always schedule a daytime ongoing session for short-term treatment. This gets your child and yourself the support that you need now. Meanwhile, you are welcome to keep calling around to other practices in hopes of finding a time that works better long term.
2. Current Clients get priority. 
Getting on a best-fit therapist's caseload is a great first step towards getting that evening or weekend spot that would be preferred for your child's schedule. Once they are a current client, you will be the first to be offered those prime spots when they become available. 
3. Parent Coaching is another way a child therapist can support your family sooner.
Many struggles that children and adolescents experience require family support, understanding, and change. If parents are highly anxious, youth are more likely to struggle with anxiety. If your child is struggling with difficult behaviors, there are many tweaks a parent can make that can shift their child's interaction patterns. For sleep and attentional issues, starting with parent work can greatly alter the dynamics in the house to support your child in doing their best.  
Consider beginning therapy with parenting. Does a 12 pm spot fit into your lunch break? Perhaps you have some flexibility when you work from home to attend virtual parent coaching sessions with a therapist who has expertise in child and teen development. This way, you can start to get the validation, and tools you need to impact your child's life now. Your child can join the initial intake session to meet their therapist. To avoid missing school weekly, your child can join you and the therapist for sessions occasionally or until a more desirable spot opens. 
4. There are a few ways we can help communicate with your child's school to support their treatment in therapy during the school day. They vary from minimal contact to full coordination of care if desired.
An absence note can be provided for every session your child attends. These do not need to include confidential information about your child's treatment, like why they are in therapy or their diagnosis. The note printed on our letterhead can be as simple as "Billy met with Casey Conte LSW on Thursday, October 27th at 1 pm". 
Additionally, you can coordinate with the school counselor so that they can advocate for your child when they need to leave a class or leave school early to go to therapy. Your child's teacher does not necessarily need to know about their treatment if you don't want them to. But the school administration should know so those absences don't impact your child. 
Finally, we can provide a Release of Information Form that you fill out allowing your therapist to speak to members of your child's school about their treatment to advocate for their needs. This could mean speaking with the child study team about an Individualized Education Plan or a 504 plan. Speaking with the teacher about skills your child is actively working on in therapy allows the teacher to support them during the school day. Know that you have control over exactly who your child's therapist talks to. Your child's therapist will never speak to someone about your child's therapy without your consent. 
5. There may be moments of your child's school day that are easier to miss than others.
Get to know your child's schedule. When do they have lunch? What about art or gym? Maybe they even have a study hall in middle or high school. Getting to know your child's schedule, as well as what your child finds important can make the decision of daytime therapy feel easier. Perhaps your child is picked up early each Wednesday to go to treatment and misses their last-period gym class to attend a 2 pm session. 
What about their future?
You are caring for your child's present needs, while always thinking about their future. Naturally, you want them to thrive and that includes school success. It may also include extracurriculars if your teen is looking towards applying to competitive colleges.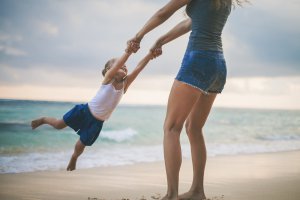 Know that supporting your child's mental health today IS a choice for their future. It means that when they get to that next stage they'll have skills to combat their anxiety or their feelings of depression. They may be struggling in school and have an IEP already and you may be worried missing school would be even worse for them. However, missing some school to promote better outcomes for your child and their future is better than struggling through school indefinitely.
This is not an easy decision. It can feel quite impossible. Frankly, overwhelming. But consider the points above and know that prioritizing their mental health now to get scheduled with a therapist today could be beneficial in the long run. It can also mean that your search for services can take a pause while you actually get the support you've been looking for. Parent coaching is always a big part of therapy for your child, and it can be the first segment until a more ideal opening becomes available. 
Begin Working With A Child Psychologist in New Jersey
The process of starting therapy comes with many questions. Our team of therapists would be happy to help you better understand the benefits of child therapy, and decide the best course of action for your child. We offer in-person and online therapy services from our Scotch Plains, NJ-based practice. To start your therapy journey, please call us at (908) 242-3634 or follow these simple steps:
Meet with a caring therapist 
Get the parenting support you deserve
Other Services Offered at Brave Minds Psychological Services
At Brave Minds Psychological Services, we believe child therapy can make a massive impact. That said, we also offer other mental health services outside of those offered for children. Alongside more general counseling for children, we specialize in anxiety treatment for children and child sexual abuse therapy. Additionally, we have therapists who specialize in offering therapy for teens, including counseling for teens with anxiety and social phobia treatment for teens.
Additionally, we offer a wide range of mental health services for adults including anxiety treatment, couples therapy/marriage counseling, counseling for postpartum depression, OCD treatment, bereavement counseling, and food allergy therapy. We also have specialized trauma therapy and PTSD treatment. This includes counseling for birth trauma, pregnancy loss and miscarriage, equestrian trauma, and sexual assault counseling for adults,
Feel free to visit our blog where we write about a variety of different mental health subjects. If you're interested in learning more about our services here at Brave Minds Psychological Services or online, please contact our Scotch Plains counseling office!