Watch the video above to learn from Dr. Fawn McNeil-Haber about why strategizing with a Child/Teen Therapist can really up your parenting game. Then, read more below to learn how to get started with a New Jersey therapist.
6 Reasons Why You Should Meet with a Parent Coach and/or Child Psychologist
As a parent, you inevitably come across moments where you're not sure what your next step is. Your preschooler's tantrums are beginning to break the hour mark. A discussion with your middle schooler has resulted in an upheaval of yelling for the 12th time. You're worried about the crowd your teen is hanging out with but you aren't sure how to influence the situation.
Many people finally come to therapy when their child's struggles or circumstances of life have gotten out of hand. In fact, most people consider beginning therapy for months before reaching out to a mental health professional. Sometimes, parents have decided therapy is the next step but don't know how to get their child on board.
This is the point where a consultation, or as I like to call them, a strategy session with a child or adolescent therapist can open up doors for you and your child.
How can a child/adolescent therapist help me with parenting?
Children don't come with a manual. So, we often think we have to "hope for the best" when it comes to our child. However, a trained therapist for children brings knowledge and experience many well-informed parents could benefit from.
1. Child Psychologists Have Knowledge of Normative Development
Because kids don't come with a manual, their behaviors can stump even the most attentive and informed parent. The variation in normative development is vast. How parents respond to their kids' normal difficult behaviors will influence how the behavior changes. Moreover, parents' responses to behavior set the stage for how children feel about themselves. If your child thinks that there is something wrong with them, their self-esteem may lower. Therefore, redirection of difficult behavior often requires parents to have an understanding, yet firm response. We want to show your child that you understand they are still developing and need your help to manage their behavior. Furthermore, even normal child or teen behavior can need redirection, guidance, and attention to support them.
2. Adolescent and Child Therapists Have Years of Seeing a Variety of Families and Child Behaviors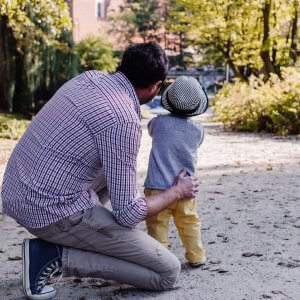 A child therapist can help you identify larger problems. They can give you parenting advice regarding if you need to make changes. They can also meet with both you and your child or teen to work together on issues. Therapists know that every family is different. A good children's counselor will be able to provide you with new information and ideas specific to your family.
3. Parent Coaches Know Every Child is Different
If you have more than one child, you are also intimately aware of this truth. Somehow, parents can still make comparisons. A child psychologist can help you identify your child's unique qualities. It is important to note the differences in children because each of them has different needs. Sometimes, our parenting strategies with one child are successful but backfire when used with the other child. A therapist for children can help you work on specific parenting strategies that fit your family.
4. Child Therapists Aren't There to Judge
Your mother and your best friend may be there in the clutch.  They may have given you guidance and calmed you in times of parenting upheaval.  Yet, sometimes there are struggles where you long for an impartial, objective, and knowledgeable third party.  The therapist's feelings aren't hurt if you decide not to parent the way your parents parented you. They are there to help you be your best parent based on your values and your child's personality.
5. Adolescent and Child Psychologists Can See Your Blind Spots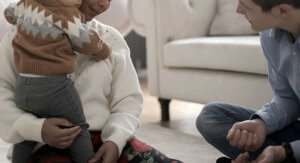 We all have areas of our life we aren't aware of. Do you let your child get away with more because your parents were super strict and it caused you to become a rebellious teen? Does your difficult relationship with your mother cause you to become overly upset with your teen about normal adolescent independence? Are you a person who values a calm, quiet, and orderly environment and now lives with two small children creating chaos and calamity all over your home? (Or is that just me??) Sometimes the trouble happening with a child is more about parents' reactions to an issue than the issue itself.

6. Parent Coaches Can Help You Model Your Values Better
A therapist who specializes in parenting and families can help you identify your values as a parent. They can help you clarify what you want to model for your child and how those values can show up in the parent-child relationship. Perhaps you value independence, yet you tend to control many of the decisions in your child's life. You might find yourself frustrated with their over-reliance on you to take care of age-appropriate things for them. A children's therapist can help you identify this blind spot and take steps to let go and increase your child's independence.
Contact us for a free video consultation.
Begin Parent Coaching in New Jersey With a Skilled Adolescent and Child Therapist
Therapists specializing in children and adolescents aren't just for kids. In fact, we value parents. Your job is hard. However, you have immense power and influence. Sometimes having someone to help you capitalize on that power is transformative. Brave Minds Psychological Services in Scotch Plains, NJ helps adults, children, and families with parenting, health anxiety, and more. Let our skilled and caring family therapists provide a safe and comfortable therapy experience right here in New Jersey. To begin counseling, there are a few simple steps:
Get your questions answered in a free phone consultation call with one of our compassionate therapists.
Feel more confident about your child's mental health and success.
Other Therapy Services At Brave Minds Psychological Services
At Brave Minds Psychological Services, we offer a variety of services from our licensed therapists in order to get you on the right path to healing and wholeness. Our therapeutic services include therapy for children, anxiety treatment for children, child sexual abuse therapy, therapy for teens, anxiety treatment for teens, teen social phobia therapy, adult anxiety counseling, couples counseling, counseling for parents, postpartum counseling, birth trauma therapy, and sexual assault counseling for adults. We also have a blog where we write about a variety of different mental health subjects. If you're interested in learning more about our services here at Brave Minds Psychological Services or online, please contact our Scotch Plains counseling office!  Proud to serve Fanwood, Westfield, Cranford, New Providence, and surrounding areas.