"Riding a horse is not a gentle hobby, to be picked up and laid down like a game of Solitaire. It is a grand passion."

– Ralph Waldo Emerson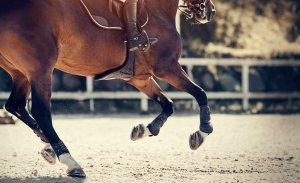 This quote really hits home to so many. If horses have been in your life for a while, the pure sight of a horse awakens a 10-year-old horse-crazy child inside. When something such as horseback riding and horse ownership has been a defining part of your life for so long, what happens after a horse-related injury? Things can feel so up in the air that it can be hard to grasp what life will be like after recovering from your injuries. 
Acknowledging the Trauma and the Grief: 
So many shifts happen after experiencing a horse-related injury. Depending on the physical and mental impact of the accident, you may be questioning what's next for you. A career shift? a new trainer? Retiring your beloved heart horse? The heart of the matter is that because of the accident, there will be grief because life is no longer the same. This can feel incredibly heavy. However, acknowledging these feelings is a step in the right direction to healing. 
Ambiguous grief typically comes from experiencing loss without closure. It is frequently experienced when grieving the loss of someone or something that is still living. This could also mean grieving the loss of a career, selling a horse, or no longer riding at your barn. It's a real and complicated form of grief. This accompanied by the trauma of a horse-related injury can feel really overwhelming. However, with the right tools and support, this healing journey does not have to feel so difficult and isolating. 
Yes, You are an Equestrian. But there are Many Other Parts of You.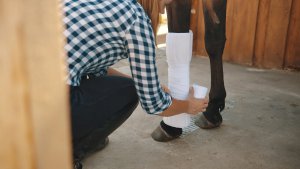 It can be difficult imagining what life will be like when you're healed. Making the choice to get back on again is yours and yours alone (as long as you're cleared by your medical doctor). You can certainly take into consideration what your loved ones are saying, but this is something that has to feel healthy and right for you. While you've lived by the definition of an equestrian for so long, there are so many other defining characteristics about you. Perhaps you can use the healing period as a time to tap into the other amazing things about you. Have there been interests you've wanted to explore? Maybe now is the perfect opportunity to look into it a bit more. 
Keep in Touch with People
The thought of socializing may feel daunting, but it is important not to isolate yourself during this time. Consider spending time with like-minded people. Whether they're horse people or just really close friends. Creating a space where you can be yourself and share your thoughts and emotions can be healing. 
It's also important to keep in mind that you shouldn't be comparing your life and someone else's. This is your healing journey and it cannot be compared to anyone else. Stay focused on what your goals are and take things day by day, rather than rushing the recovery process. 
Seek Professional Help from a Trauma-Informed (and Equestrian-Informed) Therapist: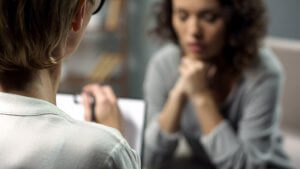 As I've previously mentioned in other blogs, if you're finding that it's too difficult to work through the trauma and grief on your own, reach out for help. While not entirely necessary, it is helpful if your therapist has experience in the equestrian world. Having a basic understanding of horses and what riding entails could be helpful in the treatment process. While working with a therapist, you will learn coping skills that will help you stay grounded, process and work through the trauma memories from the horse-related accident, and get back to feeling safe again, whether it's on the back of a horse, or doing other things you love. 
Learn more about working with us at our Equestrian Anxiety page.
Contact us for a video or phone consultation.
Interested in Equestrian Therapy? Contact a Trauma Therapist in Scotch Plains, NJ
Our team can provide a safe space for you in your journey to healing. Our therapists know the ins and outs of equestrian sport culture and are here to help you process it all with equestrian therapy in New Jersey. We have options for your care, including in-person sessions at our Scotch Plains, NJ counseling office. Or if you prefer, we can meet with you virtually using online therapy in New Jersey and Florida. To get started, follow the steps below.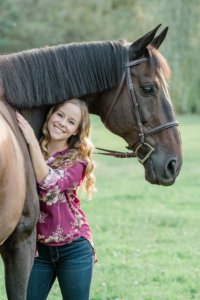 Other Services Offered At Brave Minds Psychological Services
Our team understands there are a variety of mental health concerns you may face as a result of equestrian-related trauma, or other issues. This is why our team of licensed therapists and counselors offer therapeutic services for children, teens, and adults. Available services for children and teens include anxiety counseling for children, child sexual abuse therapy, anxiety treatment for teens, and teen social phobia therapy. Our adult mental health services include adult anxiety counseling, couples counseling, counseling for parents, postpartum counseling, birth trauma therapy, and sexual assault counseling. If you're interested in learning more about our services here at Brave Minds Psychological Services or online, please contact our Scotch Plains counseling office! We are proud to serve Scotch Plains, Westfield, Cranford, New Providence, and the surrounding areas in New Jersey.