Being a mom is enough of a daily juggling act. You wake up and it's off to the races! Between meals, school, sports, social events, homework, and taking care of your kids the last thing on your to-do list is making time for yourself. Now, let's add a part-time or full time job to the equation and it's no wonder you are feeling burnt out!
I want you to ask yourself when is the last time you had some down time? I am talking about real down time not just when you are at a red light while driving. The kind of down time that recharges your soul and truly feels like a moment of restoration. The type of time you can reflect on your own needs, wants, and personal fulfillment. 
If you're like many moms, you are probably thinking you don't remember the last time that happened. You might be thinking 'there is no way that could happen' or 'some other people might have that luxury but not me' or even 'I could never do that'. 
What if I told you this is possible, even for the busiest of moms? That you could carve out time everyday for yourself? Imagine looking forward to 30 minutes of "me-time" in your day, uninterrupted. Below are five ways to carve out and utilize "me time" for working moms:
Taking a "time out"
Yes, a time out for YOU. Except this is no punishment, this is a reward. You do so much for others (your child(ren), significant other, and employer that it is crucial to have some alone time in a day. Not just the occasional date night or wedding invite, but on a weekly basis.
1. Relax/self-soothe
Relaxation is an intended chunk of time put aside to calm the mind and soothe the body. Below are some examples of ways to practice this:
A warm shower or bath un-interrupted

Drinking your morning cup of coffee before it gets cold

Mindfulness meditations: using an app such as Headspace or Calm 

Yoga

Surrounding yourself in nature and taking in every sight, sound, and feeling

Treating yourself to a manicure or spa day

Reading your favorite book

Watching a binge-worthy TV show. 
Whatever relaxation is to you, it can be easily forgotten about in the hustle and bustle of life. Take the time to intentionally relax on a daily basis.
2. Exercise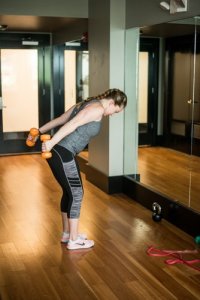 Now this one can be quite a challenge and may not be completely possible for everyone's situation. However, this could include at-home yoga exercises (YouTube has plenty), at-home exercise regimens of any variety, or going for a family walk. Research has shown exercise has powerful stress busting effects for both short and long term. It is also a tool to combat  negative mood states such as depression and anger. 
3. Socialize
Taking some time to feel connected to other adult friends/peers can help combat feelings of social isolation. There is very little spare time in your day and even less energy to be wasted. You might not be able to spend time with your non-mom friends like you used to (meeting up at night). This can feel limiting and frustrating. If you do not have many friends who are also moms, you can check out what is in your community. This can be online or in person. Consider a chat group on Whatsapp or a private facebook group with your friends.  There are many online mom groups and forums through social media to add as a resource. Some online groups even have meet-ups or play dates where children are welcome. There are new mom resources in local hospitals, places of worship, and community centers (new mom support groups; feeding/sleeping workshops; mom's meet-up groups; baby yoga, etc). 
 4. Prioritize
It is ok to put yourself as a priority. It is healthy and sets a good example for your children. A happy mom is a healthy mom. Kids need to be able to adjust to attachment figures (i.e. parents) comings and goings as it is imperative for their development.  This can teach them how to cope with some time apart and may mitigate potential separation anxiety down the road. You may have feelings of guilt or even think to yourself "is this selfish of me?". And the short answer to that is: not at all. Taking time for self-care does not mean you are selfish. The saying 'you cannot pour from an empty cup' rings true here. If you are not feeling like your best self, how can you care for others in the same capacity?
5. Tag out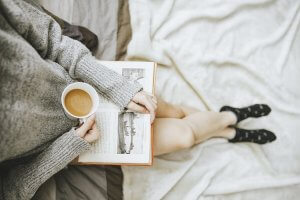 Call in the reinforcements to literally take a break. This might be a trusted family member, friend, mother's helper, babysitter, or daycare. Nothing in the parenting rule book says you must have zero breaks from caregiving to fulfill the duties of motherhood. You can utilize this time as you see fit (possibly doing one of the above). No one available? A second option would be to simplify or delegate some everyday tasks. This could look like hiring a cleaning service, ordering groceries online, buying prepared dinners, including children in age-appropriate chores (helping packing lunch, picking out clothes, cleaning up, etc).  You deserve to have some help some of the time.
It is no easy feat being a parent, employee, and spouse. As much as it is fulfilling, there is a lot on your plate. Try not to forget to keep yourself in mind too! Practicing 'time-outs' can reduce stress and improve mental health as well as overall physical health. It can also improve productivity and relationships with others. If you are noticing you are running on fumes or burnt out, know that there are ways to temporarily hit the pause button at least once a day.
Learn more about our Adult Therapy Services
Contact us for a free phone consultation.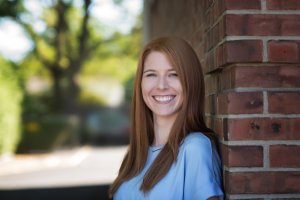 Julie is a Licensed Clinical Social Worker who is passionate about helping her clients overcome depression, anxiety, and stress. Julie incorporates a mindfulness-based approach into her sessions, helping clients' courage and strength shine through. Julie specializes in treatment for tweens, teens and young adults.