Being a single parent is no joke. It's not for the faint of heart. But, it's the hardest, and most rewarding job you'll ever have. If you're a single parent, you are a true superhero.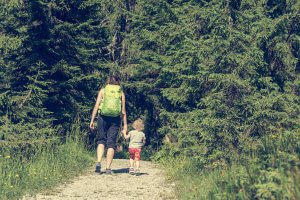 You've heard all of that before. Whether a single parent by choice or chance, you've been told a lot of things by well-meaning people in your life. But, those things we're told aren't always helpful in the moment. You know "the moment" I'm talking about. Those times, often WAY more frequent than we'd like when things just aren't going your way. In that moment, it's tough to be our best, most desirable self. The parent you want to be. The parent you want your kids to see. Maybe it's a fight between siblings. A "why is no one listening?!?" day. Or, a particularly emotional one where everyone seems to be having a lot of "big feelings." No matter what the particulars, the reaction we have is usually the same.
Your go-to reaction might be overt or internal, but it's exactly that…a reaction. Being able to respond to the events is generally more preferred. That's where mindful parenting comes in. No, you do not have to read every book by Jon Kabat-Zinn or Pema Chodron to use mindfulness skills! You can, in fact, take a few key points and apply them as needed, when needed. Read on for a few of my favorites mindfulness tips.
How to be a more mindful single parent
As a single parent, know your triggers.
We all have triggers. Those things that our children do that bring out emotions that aren't related to the situation. For example, maybe you are someone who likes to have a calm clean space to work. And a loud chaotic hurricane of a child is triggering. When this happens, you find yourself consumed with frustration, even though your child is just expressing their own personality. Children can also trigger feelings from the past.  If you are a person who struggled with feeling heard as a child, you may find yourself over the top infuriated when your child doesn't listen to you.
When you feel triggered, notice your perception of that behavior so you can thoughtfully respond, rather than react. "Not listening" can be pretty normal behavior for children that just needs some guidance and redirection.
Practice mindful parenting, pay attention to your interpretations of your child's behaviors.
This is mindfulness GOLD. Our responses as parents really matter! When we act on what we think our child is trying to do or express, rather than responding to the specific set of facts before us, we end up changing the situation in ways we didn't intend to. For example, your 9-year-old refuses to leave the house without his favorite stuffed toys, you can't find them, and you're running late for a dentist appointment.
Possible ways you could interpret their behavior.
They are willful > You assume that he just wants his way and become annoyed
He is oblivious to others' feelings and needs > you feel frustrated because you'll be late for the appointment
He's trying to self soothe due to fear of the dentist or fear of going out when there is the coronavirus > you feel compassion and understanding
He's looking for to occupy himself while he has to wait for his turn > He is resourceful and you feel proud
As you can see, how you interpret his behavior impacts the way you respond. As parents, instead of reacting, I encourage you to get curious. Curious about what's really going on and why the stuffed animals are so important. By asking questions you can learn more about your child's heart right now and why they are acting in certain ways.
Be mindful of your mood. Know when you are about to blow.
Take time to get to know the sensations in your body that tell you that you are losing your cool. Have interventions ready for when you start to feel yourself losing your patience, rather than when you have already lost your cool.
Interventions to keep calm as a single parent:
Breathe slowly
Walk away
Have your child take a run around the house so you can take a time out and regroup.
See it. Say it. Believe it.
Use a mantra to remind you of your values and what is important to you as a parent.  Mine is " I will parent from my head and my heart, not my fears, and my fury."
"We're calling this controlling what you can when things feel out of control." -Olaf, Frozen 2
Put your connection with your child at the forefront of your interactions as you navigate being a single parent.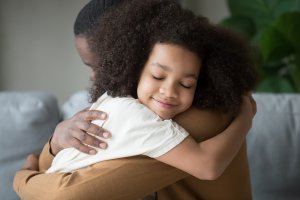 You and your child are a team. Of course, you are still the adult, but it is your connection as human beings that matter most. Your connection as parent and child. This bond, whether biological or strictly nurture, is a magic thread that binds you together. Keep that connection central in your interaction and do not take it for granted. Try to keep this at the forefront of your mind especially when life feels hard and overwhelming, which it totally can as you navigate being a single parent.
Being a single parent is hard, so find the humor.
This needs little explanation, I hope? When things feel heavy or hopeless, humor can help. Laughter truly is the best medicine! You can also laugh, dance, and play to get your "kid" side back. Embrace that childlike spirit and allow yourself to find the fun in the moments. It's worth it. And, your child will remember those sweet moments of silliness!
Get the support you need as a single parent and learn more about mindful parenting
Sometimes, we all need a little help navigating stressful situations. You may be frustrated at work, anxious about health-related things, dealing with financial uncertainty, or simply overwhelmed by the uncertainty of parenthood and life in general. Regardless, this is a great time to get support. Seek out other parents and friends to vent, problem-solve, and help you come up with creative solutions for not losing your cool with your child. If you want, we are also here for you! Please, consider reaching out to us and getting therapy for overwhelmed parents with our Scotch Plains, NJ based therapists today.
Contact us for a free video consultation.
If you're a single parent looking for support, we can help. Begin parent counseling in New Jersey today: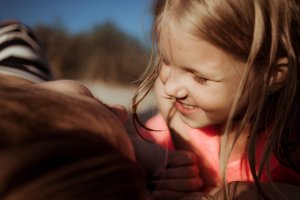 Brave Minds Psychological Services helps single parents overcome the challenges of parenting without a partner in parent counseling. We can also help you overcome a variety of other mental health concerns that may accompany you as you navigate single parenthood, separation, a breakup, or a divorce. Our talented team of therapists offers a safe and comfortable counseling experience in New Jersey. To begin therapy, follow these simple steps:
Schedule a free phone consultation call with one of our compassionate therapists to get your questions answered and learn more about us
Find freedom and happiness with your child by practicing mindful parenting.
Other Therapy Services At Brave Minds Psychological Services
At Brave Minds Psychological Services, our licensed therapists offer a variety of mental health services in order to get you on the right path to healing and wholeness. Our services include therapy for children, anxiety treatment for children, child sexual abuse therapy, therapy for teens, anxiety treatment for teens, teen social phobia therapy, adult anxiety counseling, couples counseling, counseling for parents, postpartum counseling, birth trauma therapy, and sexual assault counseling for adults. Our blog contains lots of great information on different mental health subjects. We also offer online therapy in New Jersey to treat a variety of mental health concerns. Please contact our Scotch Plains mental health office! Our therapists are proud to serve Fanwood, Westfield, Cranford, New Providence, and surrounding areas!