Let me introduce you to Jess* and Bosco…
Jess was 12 years old when she got her beautiful pet rabbit, whom she named Bosco. To her, Bosco was perfect with his gorgeous black fur and little twitching white nose. Jess would spend time snuggling and playing with her rabbit. She loved him very much. However, one morning, a few years after she got Bosco, she went to his hutch to feed him and found that during the night he had passed away. Jess was heartbroken. Her companion was gone and she felt lonely and lost. Initially, people told her they were so sorry.  Soon after they would make comments like  "He was just a rabbit," and "You can always get another one." Unfortunately, that didn't help Jess with her grief. Jess had her beautiful bunny cremated and placed in an urn that she still treasures to this day.
Why Is It So Hard When A Pet Dies?
The loss of a pet can cause indescribable pain that those who have never experienced the love of a pet may not understand. Whether your pet had fins, scaly skin, four furry legs, wings, or you were able to ride on its back, it doesn't matter. What does matter is that you were attached to your pet and had a bond like no other? When their time on earth is up it's not easy and for some, losing a pet can be as devastating as losing a person. 

Bosco brought Jess companionship. Other pets bring enrichment to our lives and can show us unconditional love and affection. Pets don't let us down or leave us when we're sad; instead, they snuggle with us or lie at our feet. They can be there for us during times when we need comfort and when no one else is around. Our pets can be our confidantes, our friends, and our family. Imagine the void that a pet leaves after it passes away and how difficult it is to say goodbye. 
"Grief is about love, and our animal companions often show us some of the most unconditional love we could ever experience." ~David Kessler
Saying Goodbye: Coping with pet loss and grief
Bosco's death came as a shock to Jess. However, there are times when we can be prepared for the passing of a pet if they are older, have a terminal illness, or are being put to sleep. The way in which a pet passes doesn't make the feelings of loss and grief any less significant. What is important is to say goodbye in your own way when the time has come. This can be in the form of spending time with your pet and making sure they are comfortable up until the end. If your beloved pet is being put to sleep, your presence in the room can help ease their anxiety. However, if this isn't available to you, be gentle with yourself. 
There are funeral rituals that take place when a human dies; a time to grieve and say goodbye. More often than not, with pets, we don't have the same opportunity. We're expected to get on with it. What family and friends might not understand is that you have just lost your best friend.
Regardless of how your pet dies, try to focus on the good times and fill yourself with fond memories of the activities you may have done together. To your pet, you were their best friend and despite the pain that comes with loss, it can help to remember that your pet would want to know that they left you in a good place.
"Pet loss is real loss. If the love is real, the grief is real." ~David Kessler
What To Say (And What Not To Say) When Someone Loses Their Pet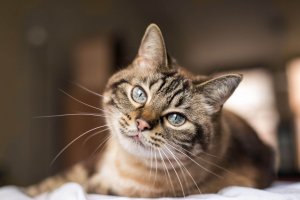 Be there for your friend or loved one when their pet has passed away in a caring and considerate way. Not everyone understands that losing a pet can be an extremely difficult experience for a pet owner. There is no timeline for grief.  Some may pass through grief quickly.  In other situations, pet grief can last years. It is important to remember that no one person grieves in the same way. Grief is unique and as much as we would like there to be a prescription to follow, there just isn't one. Maybe you've heard of the five stages of grief and loss; denial, anger, bargaining, depression, and acceptance? These stages give us labels as to how we're feeling as we learn to live with the loss. Your loved one might pass through these stages in any order and at any time, during their journey with grief. 
You can let your friend or loved one know that if they want to talk about their pet you will be there for them. If they want to sit in peace and silence, that's okay too. Hold space for them.
Tell them you are sorry for their loss. Although you might not understand their grief, you are there for them.
Don't tell them to "move on," "get over it," or "it was just a pet." The person whose pet has died is heartbroken and they will come to terms with the loss in their own way. However, they can't just "get over it" and "move on." Jess was told "You can always get another one" after Bosco died, but what she needed was to be allowed the time and space to grieve.  Pets are unique animals and companions in their own right.  They have their own personality and ways of showing love.  No two pets are the same.  Imagine a best friend dying and saying, "you can always make more friends."
When the time is right, and you feel ready, you can adopt a new pet that might help to fill the void in your heart.
Remembering Your Pet
There are many different ways that you can begin to remember and honor your pet. Jess had Bosco cremated and placed in a special urn that she was able to treasure. 
Here are some ideas of how to remember your pet:
Write a letter to your pet letting them know how loved they were and what they brought to your life. 

Create a "shrine." This can be in the form of a photo book or collage on the wall of the good times you had together.

If you bury your pet you might want to plant a tree at the spot where they're buried. 

Have a memorial ceremony with close family and friends who understand what this loss means to you.

Write a song or poem about your pet.

Have a picture painted or a 3D model printed of your pet.

Donate to a local animal shelter in your pet's memory.

Maybe even get a tattoo.
"You don't get over grief. You learn to live with it in your heart forever." ~David Kessler
How To Take Care Of Yourself When Grieving your Pet
During times of grief, it is more important than ever to prioritize taking care of yourself. Your grief may be ongoing from a loss that occurred long ago, or it might be more recent, and still very raw. Whatever the circumstances, taking good care of your physical and mental health is crucial.
Here are some ways in which you can do that:
Allow yourself to feel your feelings freely – The emotions you feel are real and valid and deserve to be recognized and honored. You loved your pet and it's okay to feel the loss.
Take care of your physical self – Try to stick to your normal routine with exercise, eating, sleeping, and getting up in the morning. It is important to remember that you matter.
Allow yourself to not grieve all the time

– This is a hard one, but it is okay to experience happiness after a loss, especially if you have other pets to still care for.

Express your feelings – Learn to talk about the loss and what you're going through with family, friends, or through an online support group.
Seek professional help – If what you're doing doesn't seem to be enough it's okay to ask for help from a therapist.
Final Words About Pet Loss and Grief
Remember, everyone grieves in different ways and there's no right or wrong when it comes to mourning the loss of a beloved pet. It might not be easy, but you will learn to live with the loss of your furry family member. Try to focus on the good memories and use them to carry you through the tougher times.
*Name was changed to protect identity.
Learn More About Grief Counseling in Scotch Plains, NJ and Branchburg, NJ
Coping with pet loss and grief can be difficult. Our caring therapists would be honored to support you through this difficult time. Visit with a grief counselor in our Scotch Plains, NJ-based practice. Or, learn about our online therapy services for the residents of New Jersey. To start your therapy journey, please follow these simple steps:
Meet with a caring therapist 
Move through your grief journey toward healing
Other Services Offered at Brave Minds Psychological Services
We offer a variety of mental health services at our Scotch Plains, NJ-based practice. These services include counseling for teens, trauma therapy, anxiety treatment for children, anxiety treatment for teens, child sexual abuse therapy, and sexual assault counseling for adults. In addition, we also offer teen social phobia therapy, adult anxiety counseling, couples counseling, counseling for parents, postpartum counseling, birth trauma therapy, and food allergy therapy.
Contact us for a free video consultation.