The words "you are now being judged" echo over the loudspeaker and all eyes are on your rider. You've worked tirelessly to get them where they are today. You're there to cheer them on no matter what happens in the arena. You're there supporting them alongside their parents/guardians. Is the rest of the team showing their support? 
Equestrian sports are competitive. It's not always a team effort, but when it is, it's important that each and every member of the team supports one another equally and enthusiastically. Tweens and teens can be tough on each other, resulting in social isolation and bullying. According to the National Center for Educational Statistics, 1 out of 5 teens report being bullied at some point in their lives. Bullying is defined as "unwanted, aggressive behavior that involves a real or perceived power imbalance. The behavior is repeated, or has the potential to be repeated, over time," according to stopbullying.gov. Bullying leads to an increased risk of anxiety, depression and low self esteem. Equestrian coaches and trainers can and should do their best to prevent bullying on their teams. 
Have a Zero Tolerance Policy for Bullying
Your athletes need to know you're serious about bullying and you will not tolerate it on your team. Set rules and boundaries around your team and the expectations of all riders. Setting the boundaries early on in the season or when others join your team is imperative. Provide your athletes with examples of bullying. This can include examples of social, verbal, cyber and physical bullying. Inform your athletes of the consequences of bullying. For example, "If you bully another teammate, the consequence you will face is not being able to participate in the next horse show…" Be sure to implement these consequences if a bullying incident does arise. 
Create a Safe Environment to Discuss Bullying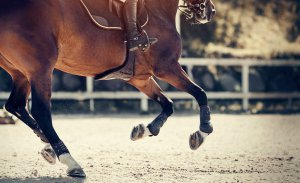 In a sport where the athletes are judged, your riders may want to help fellow teammates by providing direction. However, they may teeter on the line of helpful and constructive feedback and/or bullying. For example, a teammate may want to tell a fellow rider that she's cantering on the incorrect lead. There are ways in which the teammate can help her fellow rider out in a supportive way, without it sounding judgmental. Have open conversations with your riders regarding when and if it's appropriate for them to provide feedback and when the direction should come from you, as the coach, directly. 
Be Mindful of Your Athletes In and Out of the Arena
While you may have a few dozen riders on your team, it is essential that you pay attention to what's going on outside of the arena. Do the riders cheer each other on? Are they being kind to one another while they're tacking up horses? How should the riders handle gossip they overhear?This is another discussion point to have at the beginning of the season, along with your zero tolerance policy for bullying. 
Exemplify An Anti-Bullying Equestrian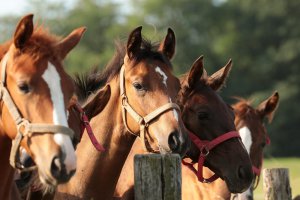 As the coach, you set the tone for your entire team. You must be an anti-bullying role model for your riders. Be mindful of how you speak about other coaches, riders and parents. Similarly, model appropriate behavior when you encounter stressful situations with other individuals. Practice good sportsmanship when you're at horse shows. 
Remember, you are the most important piece to preventing bullying on your equestrian team. You spend countless hours with your riders each show season. While instilling a love of the equestrian sport, building skill and confidence, you can also help foster more caring and empathetic people.
Contact us for a free video consultation.
Want to Talk it Out? Begin Online Therapy in New Jersey Today
You don't have to struggle alone.  You deserve support during this super stressful time.  Let our skilled and caring therapists provide a safe and comfortable online therapy experience right here in New Jersey. To begin counseling, there are a few simple steps:
Get your questions answered in a free phone consultation call with one of our compassionate therapists.
Start your journey in teletherapy today!
Other Therapy Services At Brave Minds Psychological Services
At Brave Minds Psychological Services, we offer a variety of services from our licensed therapists in order to support you through this time. Our therapeutic services include therapy for children, with a special focus on anxiety treatment for children and child sexual abuse therapy. We have specialists doing therapy for teens, specifically anxiety treatment for teens and teen social phobia therapy. Our adult therapy services include anxiety counseling, couples counseling, counseling for parents, postpartum counseling, OCD therapy, and food allergy therapy.
We also have a blog where we write about a variety of different mental health subjects. If you're interested in learning more about our services here at Brave Minds Psychological Services or online, please contact our Scotch Plains counseling office!