Anxiety in teens is a common experience. Isolation during the pandemic increased the struggles teens were facing with their mental health. Challenges related to social interaction and relationships continue to generate stress and anxiety. It's important for teens to develop effective tools and strategies. Identifying, managing, and reducing anxiety, enables them to lead fulfilling lives.
In this blog, we will explore practical anxiety reduction techniques tailored for teens in Branchburg
.
Incorporating local resources that can aid in their journey towards resilience and self-confidence
.
Embrace Nature at White Oak Park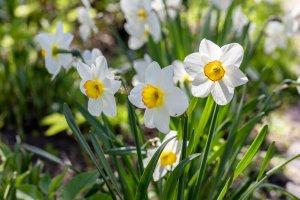 Branchburg is home to plenty of natural beauty. One of the best anxiety reduction strategies is to connect with nature. White Oak Park, located on Baird Road, provides an ideal setting for teens to unwind. Encourage them to take walks, bike rides, or even practice mindfulness exercises. Spend time amidst the lush greenery and peaceful atmosphere.
Research shows that spending time in nature can reduce anxiety levels and improve well-being
.
Mindfulness at Somerset County Library
The Somerset County Library on Vogt Drive is a hidden gem for teens seeking anxiety reduction techniques
.
The library offers events that can help teens connect with others, and explore their creativity
. These include Sensory Friendly Movies for Teens, and Teen Paint and Snack nights. Social connection and creative expression can help teens present-moment awareness and manage stress.
Attending workshops or borrowing books on mindfulness provides them with effective coping mechanisms
. Such as deep breathing exercises and guided meditations.
Seek Support From A Professional
Outside of friends, family, and caregivers, seeking support from a professional can be helpful
. A great source of information for teens to reduce anxiety and stress.
Teens can talk about experiences of anxiety and explore options for managing stress with their primary care doctor
.
Medical providers can coordinate care with anxiety specialists at Brave Minds Psychological Services. Thus providing a team of support around your teen
. Medication management could be helpful to explore. Speaking with a therapist for teens in psychotherapy can also provide support.
Professionals have a wealth of wisdom and a gentle hand in guiding teens through the rocky waves of anxiety
.
Engage in Physical Activities at Branchburg Sports Complex
Physical exercise is a powerful anxiety-reduction tool for teens. The Branchburg Sports Complex on Readington Road offers a range of activities. Including indoor soccer, basketball, and batting cages. Engaging in regular physical activities does so much more than releasing endorphins! It also provides an opportunity for socializing and building supportive relationships with peers. Joining a sports complex has a lot to offer teens in Branchburg.
Encouraging teens to take part in fun-filled activities like Laser Tag, can boost their mood and reduce anxiety symptoms
.
Connect with Nature at Mane Stream to Reduce Anxiety in Teens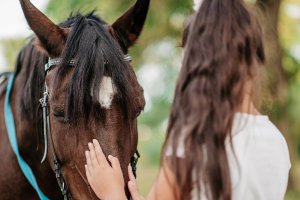 Interacting with horses can be therapeutic. Allowing teens to develop emotional regulation skills and build self-confidence.
Mane Stream, located on Old Turnpike Road, provides a variety of offerings for the community. This includes community events, volunteer opportunities on the farm, and private riding lessons
. Equine-assisted therapy sessions help teens connect with these majestic animals. Fostering a sense of calm and facilitating personal growth. Volunteers are welcome to the Mane Stream team and community. All necessary training is available to
participate
in tasks on the farm. Including grooming the horses and helping participants in equine-assisted activity programs. This sense of community and responsibility can be incredible sources of growth. Inspiring confidence, and pride for teens struggling with anxiety.
Cultivate Artistic Expression at Frontline Arts
Artistic expression can serve as an effective outlet for anxious thoughts and emotions.
Frontline Arts, off of Station Road, offers programs and classes where teens can explore art forms
. These included printmaking and paper making.
Engaging in creative activities has multiple benefits. It not only provides a distraction from anxiety but also enhances self-esteem and encourages self-discovery
.
Anxiety reduction strategies tailored for teens in Branchburg, NJ can make a significant difference in their well-being
.
By taking advantage of local resources, teens can learn to manage anxiety and develop resilience
.
The strategies listed above can pave the way for a more peaceful and fulfilling teenage experience
. Remember, anxiety is a common challenge. Though with the right strategies and support, teens can thrive.
Start Therapy for Anxiety in Teens in Branchburg, NJ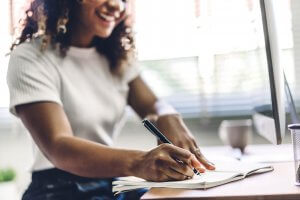 Anxiety can be overwhelming. But
therapy for teens
can provide the tools and support necessary to navigate these challenging emotions.
In Branchburg, NJ we have compassionate anxiety therapists
who specialize in working with teens. They understand the unique struggles that adolescents face. So they can help develop effective coping strategies and find inner peace. Don't let anxiety hold you or your teen back any longer. Follow these steps to get started:
Reach out to us to talk with a therapist about anxiety in teens.
Make your first therapy for teens appointment at Brave Minds Psychological Services.
Get support for your teenager as they learn to manage anxiety.
Other Services We Offer in Scotch Plains, NJ
For adolescents, we offer a variety of services at Brave Minds Psychological Services. This includes
teen anxiety treatment
,
social phobia therapy
,
child sexual abuse therapy
, and more. For adults, we provide
trauma therapy
,
food allergy therapy
, and
couples counseling
.  Services are offered in person at our offices in
Branchburg, NJ
, and
Scotch Plains, NJ
, as well as
through online therapy in New Jersey
.