Considering Child Therapy
So you're considering therapy for your child. Reaching this point can bring up a lot of difficult feelings for you as a parent. You are likely feeling exhausted, overwhelmed, confused, guilty, or all of the above. Reaching out for help is acknowledging that you and your child have the potential to thrive with the added support of a caring child therapist. It is not admitting failure as a parent. Rather, it is a brave step forward that reflects how vulnerable you are willing to be for your child's growth.
Uncertainty about how therapy for children works can make it a hard process to begin. It's scary to walk down an unlit path. You can't see the end nor know what is waiting for you along the way. Shedding light on what therapy for children looks like can help you as a parent take that first step.
The Child Sets the Pace in the Beginning
One of the most common questions parents have is, "How long does therapy for children take?" It makes sense that you would want to know how much of a time commitment you should expect. Since therapy is different for everyone, it is unlikely that a child therapist would be able to provide an exact timeline. However, there are different factors that can help with estimating the length of therapy for children. One of the most important things to know about the length of treatment is that the therapist allows the child to set the pace in the beginning.
Beginning therapy can be scary for kids
Children do not schedule therapy for themselves. They are often very hesitant and wary about spending time with a stranger. They are typically unsure about how a therapist can help them meet their goals, or what their goals even are. Moreover, child therapy in New Jersey is most successful when the child is given time to build trust with the therapist. Do not be surprised if the first few sessions with your child focus on easy topics and involve a lot of play. This allows your child to begin feeling safe enough to explore other (more difficult) topics with their therapist over time.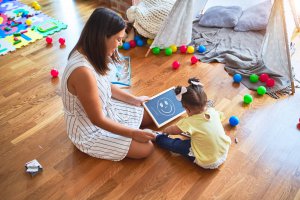 In addition to needing time to warm up to the therapist, children also need to identify a source of motivation.
For example, while you may want your child to feel less anxious about going to school, they may be more focused on understanding subjects better. Therapists tend to focus on the child's initial goals to increase the child's investment in therapy. This also provides them with an opportunity to make use of tools that may help with the large issue. If you feel that your child is not progressing as well as you expected, share this with your child's therapist. This is a common concern for parents, and your child's therapist wants to hear your questions. I promise they've heard it all before!
There is no specific timeline for therapy
The length of treatment also depends on the goals and methods that the therapist uses. For example, different interventions for trauma and Post-traumatic Stress Disorder (PTSD) go at different paces and require time for the child to become comfortable discussing the trauma. In addition, your goals for your child may evolve as time goes on. For example, after meeting your initial goal of lowering tantrums, you may elect to continue working with a therapist on other goals.
Child Therapy in New Jersey is Flexible
In considering therapy, parents often focus on the most severe issues that their child is experiencing. However, therapy for children should be flexible and include space for general parenting goals. For example, a parent that is seeking help managing their child's anxiety may also need support in putting limits on tech use or helping prepare their child for a new sibling. Child therapists can help support you through a variety of parenting challenges and goals such as:
Teaching body safety and consent
Addressing picky eating
Learning internet safety
Mediating sibling conflicts
Navigating a different parenting style than in your family of origin
Managing unsolicited input from in-laws, and much more!
Your Therapist Will Want to Know More About You
Parents often express surprise that the therapist working with their child wants to know a lot about them as well. Particularly during the first session, but also throughout the process of therapy, your child's therapist may ask questions about your childhood, parents, parenting journey, support system, relationship history, and more. The therapist may even want to create a genogram, which is a detailed diagram of your entire family and relationships.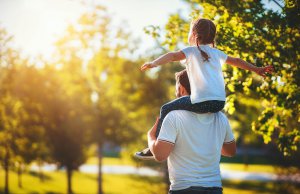 You may be wondering, "Why is my child's therapist asking so many questions about me?
Shouldn't they be asking about my child?". While they may be unexpected or even uncomfortable, the information that these questions are trying to draw out can be an invaluable tool for the therapist in helping your child. Regardless of whether we like it or not (we often don't), the way that our parents raised us does affect how we parent our children.
Also, your therapist may want to explore fears, self-blame, and overwhelm you may experience around parenting. Many parents report feeling like they have "failed" as a parent and "messed up" their kids. Learning more about you also helps your child's therapist identify how best to support you as a parent.
Your Therapist Should Offer Parenting Support
Though progress can be made working with the child, child therapy is often more effective when the therapist includes the parent. Many parents who seek therapy for their children report feeling lost and unsure about their parenting decisions. It can be encouraging to know that your child's therapist should also offer to work directly with you around parenting. The therapist may even request to meet with you alone for parenting-focused sessions.
Parent-child therapy should help you feel confident
Your child's therapist should help you feel more confident about your parenting. Your child did not come with a parenting manual to instruct you on exactly how to respond or react to your child. Schools usually include very little, if any, information on normal childhood development and what to expect as a parent.
Also, making minor changes in how you react to your child can lead to significant changes in behavior. It can be easy to forget that children are not little adults. This can leave you feeling confused and frustrated when nothing you do to help seems to be working. In addition to parenting tips, your child's therapist should help you identify parenting methods that bring out your child's best qualities.
Your Therapist Can Be an Advocate
Parents often report problems working with school staff, doctors, coaches, relatives, and other adults in their child's life. While your child may struggle with test anxiety, their teacher may not want to provide the extra time or allow them to retake tests. Though they complain of constant headaches, their doctor tells them they are just stressed. When your mother-in-law watches your child, she tells you that your child should not be afraid of the dark at their age.
These folks may invalidate you and your child's needs and concerns.
You may also experience criticism and blame around your parenting. Others who do not spend nearly as much time with your child as you do often have a lot to say about the decisions you make as a parent. This can feel disorienting and result in a lot of self-questioning and self-blaming.
What a therapist and advocate can help you with
A crucial role for your child's therapist to play, around issues like these, is that of an advocate. Your child's therapist can connect with your child's school, doctor, loved ones, and others on your behalf. They are ready to make recommendations and back your child's needs. In advocating for you, your child's therapist should always prioritize you and your co-parent's values, and what you believe is best for your child. Also, your child's therapist can help support you in being more secure in your parenting decisions.
Get Started With Child Therapy in New Jersey Today!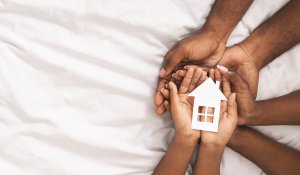 Hopefully, you now feel more informed about what to expect if you decide to seek therapy with Brave Minds Psychological Services for your child. If you still have questions or want to learn more, do not hesitate to ask us. Our child therapists in Branchburg, NJ, and Scotch Plains, NJ understand the importance of parent involvement. To ensure that you have the parenting support you need and deserve and to begin therapy for your child, follow these steps:
Connect with Brave Minds Psychological Services today for a free 20-minute consultation.
Get your questions answered by one of our experienced therapists.
Begin feeling more hopeful as a parent and
Other Counseling Services at Brave Minds Psychological Services
At Brave Minds Psychological Services, we offer a variety of services from our licensed therapists in order to get you on the right path to healing. Our other services include anxiety treatment for children, child sexual abuse therapy, therapy for teens, anxiety treatment for teens, and teen social phobia therapy. We also specialize in adult anxiety counseling, postpartum counseling, birth trauma therapy, sexual assault counseling for adults, food allergy therapy, online therapy, group therapy, couples counseling, and counseling for parents.
We also have a blog where we write about a variety of different mental health subjects. If you're interested in learning more about us here at Brave Minds Psychological Services, please reach out at our Scotch Plains and Branchburg counseling offices!