Watch the video above to learn from Dr. Fawn McNeil-Haber about the way Love Languages can help you connect with your children and teens. Then, read more below in part one of our two-part blog series, and learn how to get started with a New Jersey therapist.
Why Would Love Languages of Children Be Worth Learning?
One of the most important tools you have in your parental toolbox is your relationship with your child. The parent-child relationship is the bond that draws our children to us when they seek our comfort, advice, and guidance. The strength of this relationship is a powerful tool to set your child up for success later in life. 
For example, a positive bond between a parent and a tween helps them feel comfortable coming to us with questions as their experiencing lots of new things in their world. In the teen years the relationship and bond we have with our teen help them make decisions. It almost acts as an inner voice in their mind to remind them of their values and what is safe or unsafe. 
Our relationship is so important and one of the ways we can strengthen this relationship is by learning their love language and using it to strengthen our relationship with them. 
It's important for parents to be respectful of their child's love language. Don't use their love language against them. If you don't take the time to understand their love language you can end up causing a situation where you show them love but they can't accept it. 
The Five Love Languages of Children:
Now that you know why love languages are important, I should tell you more about them and describe them for you. 
Gary Chapman wrote about the love languages in 1992 then later in 1997 he wrote one specifically for children. I know you love your child, so let me help you show it in a way that makes sense to them.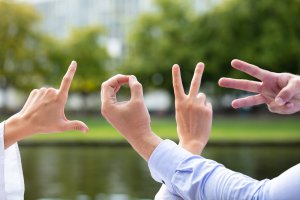 The Love Languages: Applied to Children
Words of appreciation and affirmation:
A child whose love language is words of appreciation or affirmation feels love when you praise them or show gratitude for positive behaviors. They love it when you notice things, both big and small, and give them positive feedback for it. The love hearing statements like "I really appreciate it when you put your dishes in the sink." Or, "great job practicing your spelling words tonight!" They also love hearing you tell them that you love them or that they are special/smart/funny, etc. Furthermore, these children really notice when you listen to them and are hearing what they have to say. So, make sure you're paying attention when they say positive things to you. 
Physical Touch:
Children who value physical touch love hugs, fist bumps, high fives, and cuddles. These kiddos often want to be touched all the time. These are usually the kids who cling to you the second you walk through the door. They thrive off of non-verbal signs of affection. 
Gifts:
Children who value gifts love both giving and receiving gifts. These gifts may be small or large. For example, it could be little things like nice notes or treats in their lunchbox. Or it could be bigger things like a birthday or holiday gift.
Quality Time:
Children who experience love through quality time value your undivided attention. Quality time is not necessarily about the amount of time that is given, but the quality of the time. For example, you could set aside 10 minutes a day to spend doing something your child enjoys. I like to call this "special time." During this time you give them your undivided attention and put aside any distractions.  It is the time when you stop everything else that you're doing and you let the world revolve around your child. 
Acts of Service:
Children who value acts of service love when you do things to help lighten their load. It could be things like helping them with their homework, helping them clean their room, or running an errand for them.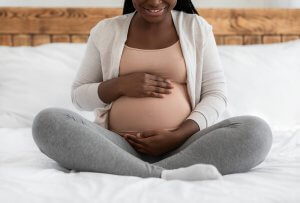 Applying The Five Love Languages of Children
Now that you have a basic understanding of what the 5 love languages are, it's time to apply it. Take time to figure out what love language they value the most. You can do this by:
Observing your child
Take a step back and observe your child and notice what their primary love language is. Your child will primarily interact with you in a way that represents their favored love language. For example, if they are a physical touch kid, they may lay all over you or frequently sit in your lap. Or, on the flip side, if they are a quality time kid, they may act out when your attention is being given to something or someone else. Like another sibling for example. 
Test your child's reactions to the languages
Pay attention to how they respond to different things and love languages you use when interacting with them. For example, give your child a gift and note their response. Do they say thank you and move on? Or, do they get super excited and play with it for hours? Notice how your kid responds to hugs or snuggles, do they light up and relax, or do they push you away? Try and get a sense of what fills their bucket and makes them happy. 
Remember, your child can like or value multiple love languages. But typically there's one that makes them especially happy. Usually, if you line the love languages up and make note of their response to them you can tell what they prefer and the one or two they simply don't care about.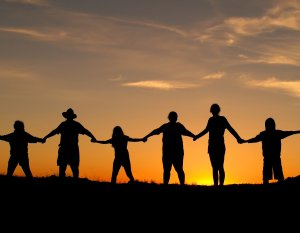 If you're still unsure how to figure out what your child's love language is, Gary Chapman's website offers some suggestions for children 8 and younger and children 9 and older. For children 8 and younger he offers some suggestions to determining their love language, and for children 9 and older he offers a quiz you can take to assess their love language. You can check it out here: https://www.5lovelanguages.com/quizzes/child-quiz/
If you're struggling to connect with your child and have tried everything you can think of, then consider counseling. We offer parent counseling in New Jersey for parents who need support and a non-judgemental party to talk to. In parent counseling, you will be given an opportunity to discuss your challenges and fears. Then, you will learn tools to manage your distress and your child's. This helps build a foundation for positive relationships. 
Consider Child Therapy for Anxiety and More
If your child's mental health is struggling, consider child therapy. We offer child therapy in New Jersey for kids experiencing a variety of challenges including anxiety, depression, PTSD, grief, behavioral problems, family challenges, and stressful life challenges. In counseling, we will help your child cope with negative thoughts and emotions and give them the tools to appropriately handle distress when it occurs throughout the course of their life. 
Interested in Therapy for Your Child?
Contact us for a free video consultation.
Begin Child Anxiety Therapy in New Jersey With a Skilled Adolescent and Child Therapist
Brave Minds Psychological Services in Scotch Plains, NJ helps adults, children, and families with parenting, health anxiety, and more. Let our skilled and caring family therapists provide a safe and comfortable therapy experience right here in New Jersey. To begin counseling for your child, there are a few simple steps:
Get your questions answered in a free phone consultation call with one of our compassionate therapists.
Feel more confident about your child's mental health and success.
Other Therapy Services At Brave Minds Psychological Services
At Brave Minds Psychological Services, we offer a variety of services from our licensed therapists in order to get you on the right path to healing and wholeness. Our therapeutic services include therapy for children, anxiety treatment for children, child sexual abuse therapy, therapy for teens, anxiety treatment for teens, teen social phobia therapy, adult anxiety counseling, couples counseling, counseling for parents, postpartum counseling, birth trauma therapy, and sexual assault counseling for adults. We also have a blog where we write about a variety of different mental health subjects. If you're interested in learning more about our services here at Brave Minds Psychological Services or online, please contact our Scotch Plains counseling office!  Proud to serve Fanwood, Westfield, Cranford, New Providence, and surrounding areas.