Last month, we discussed a valuable therapeutic tool used at our Scotch Plains, NJ counseling clinic, EMDR. EMDR stands for Eye Movement Desensitization and it can be used to help clients of all ages, even children! In fact, EMDR is especially great for children because it requires less talking and is a relatively quick therapeutic approach. So, today, I want to spend some time talking about how we use EMDR during child therapy at our counseling practice.
Eye Movement Desensitization and Reprocessing therapy (EMDR) is a psychotherapy technique that can relieve the distress caused by trauma.
Traumatic events for kids can include things like:
Children May Deal with Emotional and Physical Distress from Trauma
After experiencing trauma, it's not uncommon for children to exhibit a number of behavioral and emotional concerns. They may seem sad, anxious, or even angry and hostile. Children may also go from zero to sixty quickly and swing between a normal emotional state to one of extreme distress. They may also experience a number of physical responses as well. These include things like headaches, stomach aches, unexplained physical pain, trouble sleeping and eating, accidents/bedwetting, and more. 
Kids can feel "stuck" in trauma
After trauma, the memory and feelings associated with that memory can get "stuck" deep inside a child's brain. This means they are unable to move forward and process the memory appropriately. This can cause them to struggle emotionally or behaviorally in response to being triggered by memories of the past. Often these responses are disproportionate to the event that triggered them. For example, a child who has been sexually abused may have a disproportionate response to places or people that remind them of the abuse. 
EMDR for Kids Can Help with Trauma
The good news is that help is available for children who have experienced a traumatic event. EMDR is extremely effective at helping children process traumatic memories quickly. EMDR works to bring the distressing memory from the emotional side of the brain to the working side of the brain so it can be reprocessed. When this happens, the memory loses the emotional hold it had over your child and they will be able to think about and react differently to trauma triggers. We love this video to communicate how "Bad Things Happen" to help explain trauma with kids.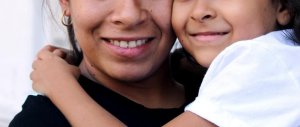 The 8 Phases of EMDR Therapy for Children
In our last EMDR blog, we talked about the eight phases of EMDR in-depth. The eight phases of EMDR are the same when working with children, they're just done through a developmentally appropriate lens. 
EMDR for Kids, Phase 1: History Taking and Planning
During this phase, your child's therapist will gather information from a number of sources. They will speak with you, and perhaps other adults in your child's world (e.g. pediatrician, teacher) to get a clear picture of what's going on and what your child has experienced. 
Phase 2 of EMDR for Children: Preparation
This phase is really important when working with kids. During this phase, your child's therapist will work with them to help prepare them for EMDR by teaching them distress tolerance skills and giving them the words to communicate their distress. They will also gather helpers to guide them through the EMDR process. These helpers may be protectors to help them when they feel like they're in danger. Or nurturers to help them feel secure and loved. These helpers may be represented by things like drawings, puppets, or stuffed animals. Lastly, they will learn how to tell their therapist that they need a break from processing the trauma.
EMDR for Kids Phase 3: Assessment
Your child's therapist will pick out areas of concern to address during an EMDR session. Then, they will identify the negative thoughts they have about that particular situation. For example, they may want to target thoughts such as "I'm going to get hurt." "I am a bad kid." "No one loves me." 
Phase 4 for EMDR Therapy for Kids: Desensitization
During this phase, your child's EMDR therapist will help them reprocess and desensitize the memory using bi-lateral stimulation. That can come in many forms including eye movements from right to left, auditory stimulation (sounds and music), or tactile stimulation (touch) with buzzies, marching, tapping, and more. During this phase, the memory loses its emotional charge and hold over your child and many children will begin to feel less distress. 
Phase 5 of EMDR for Children: Installation
Your child's therapist will work with them to increase the strength of a positive thought to replace the negative thought from step three. For example, "I'm going to get hurt." may turn into "I am safe."
EMDR Therapy for Children, Phase 6: Body Scan
Trauma is often held in the body. So, during phase six, your child will be asked to scan their body and see if there are any lingering feelings being held in their body. If so, these need to be cleared out and addressed. 
Phase 7 of EMDR for Kids: Closure
The therapist will close out the session by making sure your child has returned to their emotional baseline and is ready to function outside of the counseling room. The goal of this is to help your child transition from processing the memory back to daily life. 
Phase 8 of EMDR Therapy for Children: Reevaluation
Reprocessing can continue even after the session has ended. Therefore, your child's therapist will want to reevaluate how they feel at the beginning of the next session. This will determine if they still need to work on the same thought and goal or if they are ready to go on to the next. 
We are proud to offer EMDR therapy for children at our counseling office in Scotch Plains, NJ.
Our therapists are skilled at helping children through the EMDR process so they can successfully reprocess the traumatic memory and move forward in their life. The goal is for you and your child can see differences in mood, behavior, and health with EMDR therapy for kids.
The benefits of EMDR are numerous and include things such as:
Improved behavior

Fewer or less intense emotional responses

Better sleep and fewer nightmares

Fewer physical ailments

Improved courage and self-esteem

Improved academic performance

Better functioning at home 

Overall peace and happiness
If you're curious about beginning EMDR therapy in New Jersey, our EMDR therapists would be honored to speak with you and help you determine if it's a good fit for your needs.
Interested in EMDR for Trauma Therapy?
Contact us for a free video consultation.
Begin EMDR Therapy for Kids in New Jersey With a Skilled Trauma Therapist
Brave Minds Psychological Services in Scotch Plains, NJ and Branchburg, NJ helps adults, children, and families with parenting, health anxiety, and more. Let our skilled and caring family therapists provide a safe and comfortable therapy experience right here in New Jersey. To begin counseling, there are a few simple steps:
Get your questions answered in a free phone consultation call with one of our compassionate therapists.
Help your child move forward with their brave, beautiful life.
Other Therapy Services At Brave Minds Psychological Services
At Brave Minds Psychological Services, we offer a variety of mental health services for children, teens, adults and families. Our licensed therapists are committed to helping you get on the right path to healing and wholeness. Our therapeutic services for children and teens include therapy for children, anxiety treatment for children, child sexual abuse therapy, therapy for teens, anxiety treatment for teens, teen social phobia therapy. We also offer adult mental health services including adult anxiety counseling, couples counseling, counseling for parents, postpartum counseling, birth trauma therapy, and sexual assault counseling for adults. We also have a blog where we write about a variety of different mental health subjects. If you're interested in learning more about our services here at Brave Minds Psychological Services or online, please contact our Scotch Plains counseling office!  Proud to serve Fanwood, Westfield, Cranford, New Providence, and surrounding areas.