As I sit on the couch next to my son watching his favorite show I think to myself "I wish the world were more like Sesame Street." Muppets and humans of all different colors and races coexisting in peace and joy, appreciating each other's differences. Unfortunately, that is not the reality of the world that we live in.  As an Italian American mother reflecting on the role of racial injustice, I realize my role in raising the next generation. It is my responsibility to teach my son about racism, and being anti-racist. It is my responsibility to model this behavior for him, and create a family culture of appreciation and acceptance. It is my responsibility to continue my own work in anti racism, listen to Black voices, and continue to use my privilege to speak out. If this connects with you, and you are dedicated to teaching your child about race, racism, and how to be an anti-racist, keep reading. 
Like I said, Keep Reading!
Diversify your family's library. Read books to your child with people of color as the main character, as the heroes and as the scientists. Read books by Black authors and about Black people throughout history who have changed the world. Here are some of my family's favorites: Harriet Tubman in the Little People Big Dreams series, CeCe Loves Science by Kimberly Derting and Shelli R. Johannes, and We're Different, We're The Same Sesame Street book by Bobbi Kates 
Talk about race.
Race is not something to be quieted. "I don't see color" people often say. Although perhaps somewhat well-meaning in its intent, the idea of "color blindness" is harmful. People should be seen, appreciated, and valued for their differences. Ignoring color differences is sending your child the message that it is something to be quieted, when it should be celebrated.  Children naturally notice differences in people. It is developmentally appropriate and expected. Perhaps you once overheard a toddler asking their mother in the supermarket, "Mommy, why is that woman's skin so much darker than mine?" This mother might have shushed her daughter and rushed on by, hoping not to be noticed. Rather than quieting these differences, it is important to discuss and celebrate the differences of each race. Talk to your child about melanin, and all of the different and beautiful colors of skin. Teach your child about the multitude of rich and colorful cultures of the world. That mother could have replied "that woman's skin has more melanin in it than yours does. Melanin is something that gives hair and skin color. Some people have more of it, and some people have less of it. That woman has more melanin in her skin than you do. Isn't it beautiful? That melanin protected her ancestors living in warm places from the sun. Isn't that cool?" Through this type of open dialogue with your child you will allow them to appreciate human differences. Teach your child that with all of our physical differences as human beings, we are all equal. 
Teach your child about history. 
Perhaps you feel that your child is too young to learn about racism and the history of slavery in the United States. However, this is untrue. Before your child can even talk, they are internalizing messages that they see around them. Does their caregiver hold them tighter when a Black person walks by? Are they hearing about protests and riots on the news or from their older friends at day care? Rather than have your child's information and understanding on racism come from others, be brave and have the sometimes uncomfortable conversation yourself. Use age appropriate language, use books and videos as resources, and tell stories of inspiring people who fought for change. I am Martin Luther King Jr by Brad Meltzer is a good place to start! 
Lead by Example. 
The greatest gift you can give to your child in helping them to live an anti-racist life is to live one yourself. If you are at a family dinner and an uncle makes a racist comment, call them out on it. Show your child through your actions, that racism is not tolerated in your family. If you would like to read more about what you can do, you can view my blog Action Steps For a White Ally.
Diversify your life.  
Have you noticed that all of the kids you have been setting up playdates with recently look similar? Why is that? One way that I ensure my son grows up appreciating diversity is taking him to diverse events and introducing him to a wide range of people, places and things. My personal favorite way of doing this is taking him to museums. Here is an exhibit I hope to check out soon!
Show them. 
I am not too sure who came up with this experiment as it has been around for ages. Crack a brown egg and a white egg and talk about how they are the same on the inside despite their exterior differences. This is a great place to start conversations about celebrating color differences with a young child! 
Call your kid in! 
As I stated earlier, kids are internalizing messages about race and racism before they can even talk. Unfortunately, even if you are diligent about anti-racist messages in the home, your child may pick up racist messages elsewhere. If you see this happening with your child, call them out. Imagine one day your child says to you "no mom, I don't want to have a play date with him, he looks different than me". Immediately you are filled with shock, and embarrassment. How could this have happened, you were so careful to model acceptance and inclusion in your home?  Rather than ignoring your child's comment based off of your own discomfort, have a conversation with your child about why that is wrong, and unacceptable behavior to you. Teach your child about empathy, and display kindness. 
Keep the Conversations Coming
Last but not least, don't forget that these conversations are not a one time fix. The conversation about race and racism will change as your child gets older. The words you use will change, the examples from history that you share will change, and the current events that your child is aware of will change. Let your child know that you are a safe place to talk about race, and to ask questions about racism no matter how old they are. 
If you are interested in learning more on this topic, Dr. Kira Banks shares some helpful information and tips on her facebook page and her workshop called "Raising Equity". 
https://www.facebook.com/DrKiraBanks
It is our job to raise the next generation to be aware of racism, to identify it when they see it, and to do all that is in their power to fight it. As they say on Sesame Street "we stand with our friends around the globe to speak out against racism, to promote understanding, and to create a world that is SMARTER, STRONGER, and KINDER." 
Contact us for a free video consultation.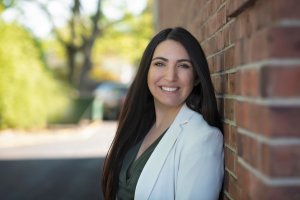 Begin Parent Coaching in New Jersey With a Skilled Adolescent and Child Therapist
Therapists specializing in children and adolescents aren't just for kids. In fact, we value parents. Your job is hard. However, you have immense power and influence. Sometimes having someone to help you capitalize on that power is transformative. Brave Minds Psychological Services in Scotch Plains, NJ helps adults, children, and families with parenting, health anxiety, and more. Let our skilled and caring family therapists provide a safe and comfortable therapy experience right here in New Jersey. To begin counseling, there are a few simple steps:
Get your questions answered in a free phone consultation call with one of our compassionate therapists.
Feel more confident about your child's mental health and success.
Other Therapy Services At Brave Minds Psychological Services
At Brave Minds Psychological Services, we offer a variety of services from our licensed therapists in order to get you on the right path to healing and wholeness. Our therapeutic services include therapy for children, anxiety treatment for children, child sexual abuse therapy, therapy for teens, anxiety treatment for teens, teen social phobia therapy, adult anxiety counseling, couples counseling, counseling for parents, postpartum counseling, birth trauma therapy, and sexual assault counseling for adults. We also have a blog where we write about a variety of different mental health subjects. If you're interested in learning more about our services here at Brave Minds Psychological Services or online, please contact our Scotch Plains counseling office!  Proud to serve Fanwood, Westfield, Cranford, New Providence, and surrounding areas.