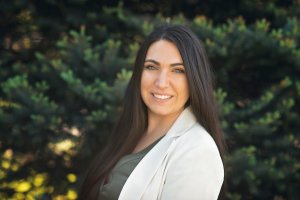 (Learn more about my trainings and workshops.)
A passion for helping your child overcome their hurt
Trauma can be anything that threatens the sense of security and safety your child has in their world. Bullying, witnessing violence, an unexpected medical issue, the loss of a loved one, or a sexual assault are all experiences that can unsettle a child's stability and arouse your anxiety.
If something scary has happened to your child, you may be struggling with how to help them cope with all of the new and overwhelming feelings bubbling up.  Maybe you're struggling to help them talk about it but they just don't know how.
You may notice your child complaining of stomach aches, having trouble concentrating in school, acting out at home, isolating themselves, or having trouble sleeping at night.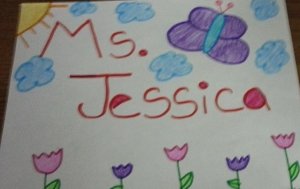 When working with your child, I create a safe space for them to share their story through words, art, and play. I teach them the skills that they need to manage those big feelings like anxiety, anger, or sadness in a way that feels fun and collaborative. You and I will work together on how to assist your child in using those skills when those big feelings arise at home.
I'm Jessica (pronouns: she/her).  I have a passion for helping children, teens, and young adults during some of the hardest times of their lives. I assist them in embracing their feelings and learning new skills such as mindfulness. These skills  help them regain confidence and control over their emotions. My goal for you and your child is to leave therapy having integrated difficult experiences into your life story, and move forward with confidence and courage to thrive.
A passion for helping you develop confidence in your role as a mother
As a mother myself, I understand your sleepless nights, new anxieties and worries for your little one.  Becoming a new mother can be an isolating experience, but you are not alone! According to most research, "approximately 10 to 15 percent of women experience some sort of postpartum mood disorder including depression, anxiety, obsessive compulsive disorder, or psychosis." At a time when you thought you would be embracing your vision of motherhood, you may find yourself crippled by waves of anxiety and sadness.
In the midst of motherhood you may also be struggling with a birth experience that did not go as expected. It may have been anything from an expected vaginal delivery that turned cesarean to a near death experience which continues to cause physical and emotional pain. This emotional pain does not have to last forever. From someone who understands, you do not have to suffer in silence and you can get better.
I assist mothers in managing the mental load of motherhood, improving communication with their partners surrounding parenting, and identifying triggers of anxiety and sadness. As we work together, you develop skills to make these overwhelming emotions easier to manage on a day to day basis. This way you can be liberated to care for your child in the way that you envisioned.
I recognize as a mother myself that the challenges of motherhood continue as your child grows. As the mother of a toddler, there are some truths I've had to name and become comfortable with. Including that being triggered at this time is expected, and normal. You have an inner wisdom that must be nurtured and blossom so you can trust your gut. And of course the importance of self care, perhaps through a shared community of mothers. I recently spoke with Insider Magazine about these truths and not just surviving, but thriving through the toddler years which you can read about here.
I understand how hard it can be to pick up the phone to reach out about therapy for yourself or a loved one. Call me to schedule a free phone consultation so we begin discussing your journey forward.   You are ready! You are brave!
I am proud to be located in Scotch Plains, NJ, serving Fanwood, Westfield, Cranford and surrounding areas.  Online therapy services are offered for the state of New Jersey.
Treatment Modalities and Specializations: Eye Movement Desensitization and Reprocessing Therapy (EMDR), Cognitive Behavioral Therapy, Trauma-Focused Cognitive Behavioral Therapy, Motivational Interviewing, Dialectical Behavior Therapy, Mindfulness, Individuals with Disabilities.
NJ# 44SC05827200