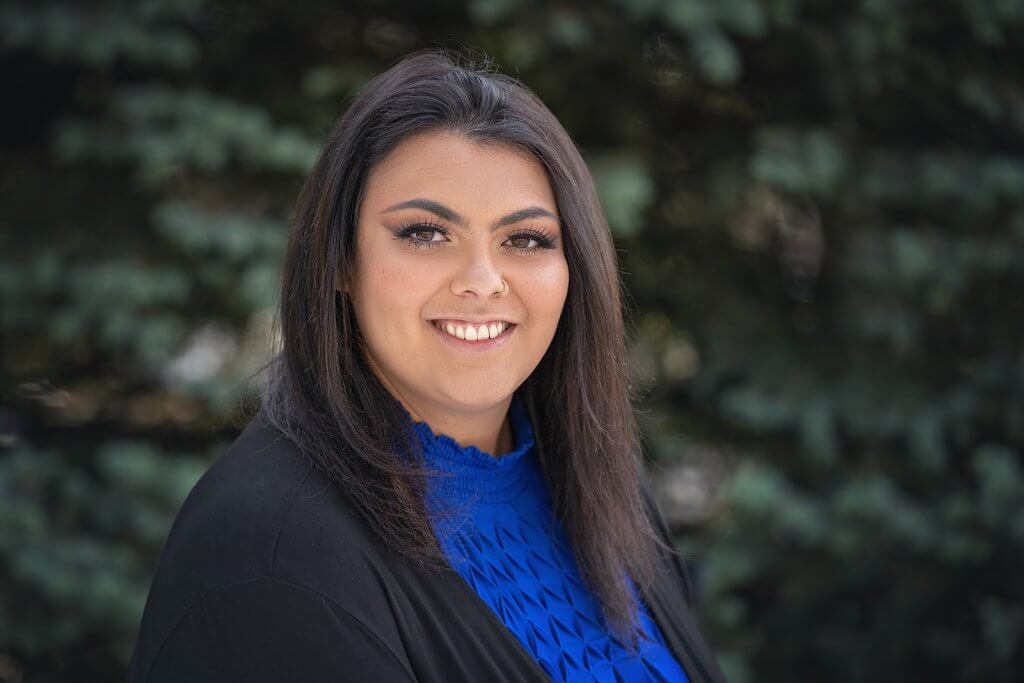 Teenage/emerging adult years can be some of the most challenging and transition filled years of life. Starting high school, planning a path for the future (whether that be college, trade school, military, or entering the workforce) can already be anxiety inducing. Adding struggles with body image and self-esteem, sexuality and/or gender identity concerns to the mix and it can be completely overwhelming. 
This is where I come in.  Hi, I'm Alex (She/Her), a proud intersectional Feminist, Advocate and Ally. I believe in the power of self-identity and discussing the importance that race, gender, sexuality, religion, etc has on mental health and work to help my client's build upon their identities. Before asking you to disclose your identity with me, let me introduce part of my identity to you. I am a Latinx, cisgender, heterosexual woman. If you feel comfortable, I hope to learn more about your identity. I do this by meeting you where you are. If you are concerned about your teen, I will meet them where they are. This means we walk the therapeutic journey together at your teen's pace.
Helping Teens Recognize Their Strengths
We all have tool boxes that we use in times of stress, sadness, frustration, etc. Sometimes we just don't realize it.  My job is to help your teen recognize their existing toolbox, and help them expand it. My goal is to provide a space of compassion, empathy, patience and safety to empower your teen to access these tools and utilize them both in my office, but more importantly outside of these walls. 
Speaking of walls, therapy doesn't have to be the traditional style of your teen on the couch and me across from them asking "and how does that make you feel?"  Taking therapy beyond the four walls of my office and integrating the environment into treatment can enhance mood, overall well-being and life satisfaction. Ecotherapy can be empowering for clients of all ages struggling with a variety of concerns.  Indeed, this can be especially true for teens struggling with self-esteem, anxiety and depression. Getting your teen outside into the natural world can help increase their self-worth, self-efficacy and self-esteem by empowering them to believe that they have the capability and power for change. 
I encourage my clients to think about natural places where they feel safe, calm and free. My favorite space, for example, is near a body of water such as an ocean or lake. I integrate these calm spaces into my practice, through guided relaxation and mindfulness for clients to use when feeling overwhelmed. 
A Collaborative Approach to Teen Therapy
I believe in a collaborative approach between your teen, you and me to best help them reach their most authentic self. I utilize an eclectic style with my clients, and customize my approach to each individual client. For some, that may look like expressive art/play therapy, and for others it might resemble more traditional Cognitive Behavioral Therapy techniques. Whether counseling in nature, or through more "conventional" therapy, (such as CBT or DBT) we will work through the outer layers of your teen.  The aim is to help increase deeper awareness of their thoughts, feelings, physical sensations through the mind-body connection and their relationships with others to help your teen reach their full potential. 
I think of identity as your story. Like a story, there are many aspects to your identity. Your values, interests, purpose, gender, sexuality, race, etc. I look forward to learning about your story, and empowering you by providing the skills and words to tell it.  
Credentials
As a Licensed Associate Counselor, I have completed my Master's in Clinical Mental Health Counseling from Monmouth University. I am provisionally licensed in the state of NJ to provide psychotherapy. I receive supervision from Lauren Grossbach, LMFT, to ensure that I am providing my clients the best possible care. 
While in my Master's program, I completed 2 internships in a community college counseling center, providing therapy to young adults. Additionally, I completed my final clinical internship at Preferred Behavioral Health Group where I worked with children and teens. It was through my experience that I developed a passion for working with children, adolescent and young adult clients. I primarily work with clients struggling with anxiety, depression, emotional regulation, self-esteem and issues related to gender and sexual identity.
Alexandria is a Fellow at Brave Minds Psychological Services under the supervision of Lauren Grossbach, LMFT. 
NJ# 37AC00583400