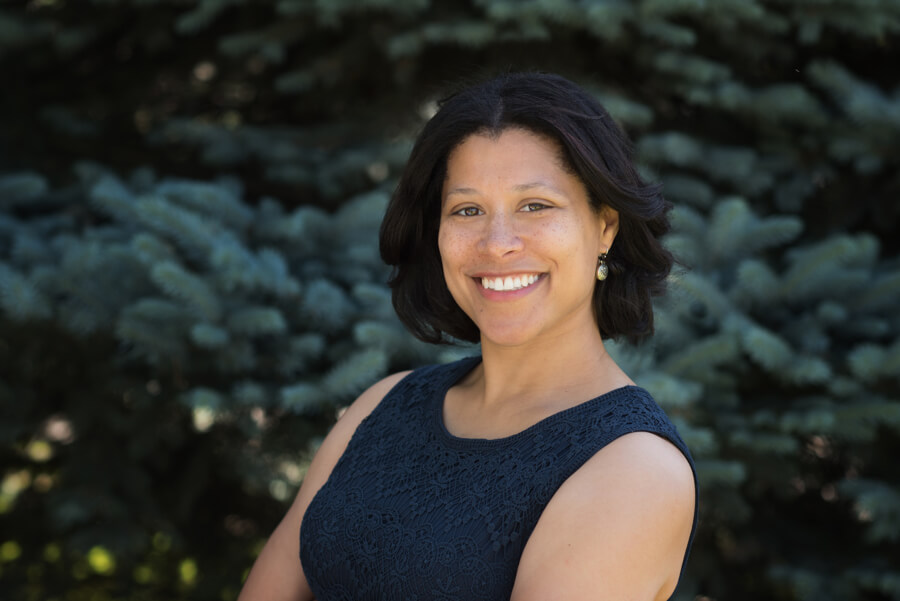 Dr. Fawn is not currently accepting new clients.
Hi, I'm Dr. Fawn (pronouns: she/her) and I help children, adolescents, and parents feel safe, brave, and balanced again.  
When Heartache Hits
If you're like most parents, you are feeling for the struggle your child or teen is going through.  You feel their hurt deep inside and want to make it better.  You know they have been through a lot.  Families I typically see are coping with heart-wrenching life experiences including child sexual abuse, the fallout from divorce, or grief related to death or abandonment to name a few.
You want your child to feel better but you also need them to do better.  Moody, anxious and irritable behaviors can be quite frustrating as a parent. Moreover, all of your tried and true strategies may no longer work the way they did before. The cranky, frustrated, anxious, sad and angry grief is spilling out on everything.   
Then, there are your feelings.  We need to sort through them, too.  Sometimes they can get in the way of being the parent you want to be and that you know your child needs you to be.  Individual therapy with parents can help you clear the cloud of hurt and frustration that is getting in the way of being your best parenting self.
When It's a Sexual Assault
Individuals who have been affected by an intrusive or unwanted sexual experience, can be left feeling confused, disoriented and out of control.  When it's your child that has been hurt, it can be heart wrenching.  You might be feeling confused, angry, betrayed and questioning yourself as a parent.
I start off my work with families who have been affected by an intrusive sexual experience by bringing together family support.  The young person who has experienced the assault needs to know they are believed and supported.  Your child's hurt can make it difficult to feel sure about the best steps to take.  I am here to let you know that you are your child's life line.  You are an essential factor in moving beyond what has happened to them.
If you have experienced an assault yourself, you may be confused, angry, fearful and wishing it would all just go away.  I work gently but directly with children, teens, and young adults to address what they have experienced and process it in safe and healthy ways.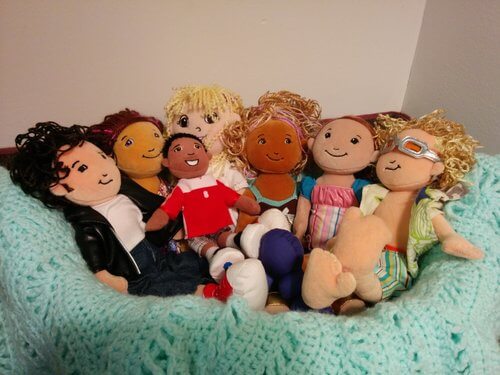 Why work with children and teens who have been hurt?   
I'm frequently asked why I work with children and teens who have been hurt.  I enjoy helping young people tap into their bravery and regain the control that they previously lost.   I am passionate about facilitating the process.  Indeed, my morning prep might include considering if it's a get on the floor and crawl around with your 5 year old kind of day.  If so, I'll want to wear easy moving pants.  If your 8 year old is coming, I'll make sure my dolls are arranged in a way to invite her to create a performance that connects her deepest concerns with expressive imagination.  My couch is a soft cradle which teens can curl up, lounge, stretch out or relax into as they confront fears and anxiety and connect with their mindful self.  It is inspiring to watch them navigate their way to a braver place and a more empowered self.
Can I help you and your child?
Even before earning my PhD, my training was in working with children, teens and parents, from depressed elementary schoolers stuck in self blame, to angry children overwhelmed by their emotions to traumatized teens having trouble keeping it together and more.  I have worked with sexual assault survivors in the ER, in the courtroom during testimonies and sentencings, and in the therapy room.  My various degrees, certificates and trainings are listed below but more than my extensive education and experience I am passionate about families taking their lives back.
Furthermore, as a mother of two, food allergy parent, and child psychologist, I understand the need to create space for parents to express their fears for their child and develop skills to move their child forward.  We will work together to help you support and assist your child in their healing.  Reach out and let's talk about making the hurt better.
Tips to help you and your child succeed.
Bio:
I am a licensed psychologist with over 20 years in mental health services. I have worked with children, adolescents, adults and families in individual, group, and family therapy.  My experience includes treating anxiety, depression, life transitions, grief, trauma reactions, and sexual assault. I received my bachelor's degree in psychology at the University of Pennsylvania and my doctorate in clinical psychology at Boston University. During my graduate studies I focused on treating childhood depression and understanding parenting from a multicultural perspective.
I am passionate about working with survivors of abuse. Through the Union County Child Advocacy Center, I have provided crisis counseling, consultation and training, therapy services, and court support to advance the care of child abuse victims. In 2009, I completed the Certificate program in Advanced Studies in Child Maltreatment with a specialization in Child Sexual Abuse.  I have clinical and advanced training in Trauma-Focused Cognitive Behavioral Therapy.  Frequently, I provide trainings to other professionals in understanding and treating child sexual abuse and assault.
In 2009, I began working privately providing consultations and therapy services to families of preschoolers, children and adolescents as well as adults. Consideration of the cultural nature of your life and identity are given attention in the practice of understanding the challenges you are facing and the goals you seek to achieve. I use a combination of family systems, cognitive-behavioral and insight oriented approaches to individualize treatment.
Treatment Modalities and Specializations: Eye Movement Desensitization and Reprocessing Therapy (EMDR).
NJ# 35SI00456800