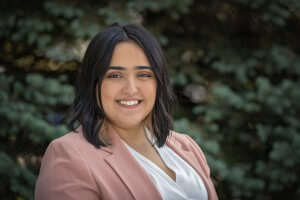 Shame is one of the most painful and debilitating barriers to mental wellness that we experience. It is a self-defeating story about ourselves – that we are damaged, unlovable, unredeemable – that is incredibly difficult to let go of. Because of how painful of an emotion shame is to experience, we often do everything we can to avoid it. Unfortunately, shame is a wound that deepens when ignored. When you are constantly feeling shame or avoiding the feeling of shame, it can manifest as mental and physical symptoms.
If you have recently thought any of the following, you may be struggling with feelings of shame:
"I'm failing as a parent, my child is struggling because of me"
"If anyone knew who I really was, no one would like me"
"I can't accomplish _______ because I am lazy, unmotivated, or incapable"
"I don't deserve the things I want, I'm a bad person"
"If I share my thoughts with a therapist, they will think I am crazy, or even dangerous"
Or maybe you see your child folding in on themself. You worry about things they say, do or think:
"I'm just a bad kid" or "You think I'm the worst".
"I hate being different" due to their body, an illness, or a life circumstance.
They think everything is their fault.
They are isolating themself and pushing you away.
They seem anxious and fearful.
One of the quotes that sticks with me the most as a therapist, by researcher and writer Brene Brown, PhD is:
"Shame derives its power from being unspeakable."
Shame can be particularly difficult to address as a therapist through talk-therapy because shame often silences us. I am especially passionate about working with those who have had trouble feeling safe with a therapist or have felt shamed by a therapist before.
After years on the scheduling team here at Brave Minds, I have heard from hundreds of people how confusing and discouraging the search for a good-fit therapist can be.
Sadly, many of us spend many years in therapy because the shame that comes with being vulnerable and honest is too painful to tolerate. Survivors of trauma and individuals who struggle with disturbing and intrusive thoughts and images are more likely to have this experience. Intrusive sexual thoughts can be particularly difficult to share with a therapist. If this sounds like you, your child, or your teen, I want you to know that you deserve relief. You are not your greatest fears.
A Little About Me
As a social worker and intersectional feminist therapist, I also tackle the shame-filled stories about our identities that we take in from the world around us. When society treats us a certain way, over and over, we begin to believe the self-defeating narrative "I am bad". Since I will be asking you to share so much about your identities, it is important for me to be transparent and authentic as well.
To start, I am a cisgender Egyptian American woman.
As a neurodivergent person, I know what it's like to feel like you can't do anything right. And how life-changing it can be to embrace your differences.
As a person who lives with chronic illness and chronic pain, I have had first-hand experiences with medical gaslighting. This has forced me to learn how to trust myself as an expert in my lived experience.
As a second generation immigrant, I understand feeling like you belong to two different worlds, while also feeling like you don't fit in either.
As a woman who has existed in a bigger body for my entire adulthood, I know what it's like to feel like you have to apologize for taking up space.
You Are Enough
As a humanistic therapist, I approach therapy with the assumption that you are motivated and capable of being the person that you want to be. Trauma, anxiety, pain, and other struggles affect the way we feel about ourselves and become barriers that prevent us from living authentically. My job is to help equip you to remove these barriers and advocate for you (or your child).
Imagine a world where you are equipped to remove these barriers and have an advocate speaking up for your needs.
One of my deepest held philosophies as a therapist is that creating a space free from judgment and shame can be life-changing.
How does this happen? The answer is surprisingly simple – curiosity!
For example, after a traumatic experience it is common to "catastrophize" or jump to conclusions about what is going to happen. Someone who always expects the worst case scenario can often be labeled as "pessimistic" or "paranoid". However, always expecting the worst outcome helps protect you from being blindsided by another traumatic event. While trauma disorders are regarded as "abnormal" psychology, in reality, it is completely normal for our brains to react to trauma in the way that they do.
My job as a therapist is to help you look at yourself from a place of curiosity, rather than through the lens of self-defeating stories. When we understand ourselves, we can work on changing our behavior without being crippled by shame.
You are more likely to experience chronic shame if:
You are a survivor of trauma, abuse, or neglect. Shame is associated with sexual abuse, religious and spiritual abuse, emotional incest, and other forms of trauma.
You are neurodivergent or the parent of a neurodivergent child.
You live in a marginalized body. This includes but is not limited to people of color, people with disabilities, transgender and gender non-conforming individuals, and people who live in larger bodies.
You struggle with perfectionism, or you've been described as "gifted" or "high-achieving".
You are a woman.
You live with a chronic illness.
Therapy as a Partnership
There are two experts in the therapy room. While I am there to provide guidance and facilitate progress using my clinical expertise and training, you are the expert in your life experience. This means that you can expect to be an equal partner in the therapeutic process. Be prepared to be asked for feedback throughout therapy. This helps ensure that we focus our efforts on what works best for you and helps me personalize your treatment to your particular needs, goals, and comfort level.
Therapy Goals are a Collaboration
During our first appointment, you will share with me what you have been experiencing and where you want to be. While I will share with you possible directions for treatment, you ultimately decide what our goals are and how we prioritize them.
Credentials
I am a licensed social worker (LSW). At Rutger's University, I received my Masters in Social Work. I received my Bachelors degree from Rutgers in 2019, majoring in Psychology and minoring in Spanish. My clinical experience includes being in inpatient substance use and outpatient private practice settings. In my previous work experience, I have worked with people of all ages to work through trauma, anxiety, food allergy anxiety, parenting challenges, and behavior modification. I am most passionate about working with mothers, neurodivergent individuals, and survivors of trauma to rewrite self-shaming narratives and live life less apologetically and more authentically.
My treatment modalities include Cognitive Behavioral Therapy (CBT), Eye Movement Desensitization Reprocessing (EMDR), Trauma-Focused Cognitive Behavioral Therapy (TF-CBT) and Solution-Focused Therapy.
Linda is working under the supervision of Jessica Pizzo, LCSW., with services located in our Branchburg, NJ office serving Hillsborough, Bridgewater, Bedminster and surrounding areas.
NJ#44SL06982900