Have you ever heard a song that brings you right back to a specific moment in your life? I know that I have. I can hear the disco music as I remember dancing with my mom as a child cleaning the house. The freestyle music of a Brooklyn block party in the 90s. The dance songs that bring me back to fun moments with my friends. During the Covid pandemic, a time when we are all feeling isolated from loved ones and missing out on social connection, music and movement can be powerful tools to connect you to some of those positive memories. Did you know that dancing releases dopamine and oxytocin the "feel good hormones" that can help calm the emotional storm inside? 
Here are some ways that you can connect to music during the pandemic, while also reducing stress. 
Pick the Right Music to Manage Your Emotions
Music can have a powerful impact on your emotions. Some music can bring you to tears and make you feel sad, while other songs can be uplifting. When trying to reduce stress, I would suggest finding music that is uplifting to you. This will sound different for everyone. For me personally, dance music does the trick. 
Re-explore your Favorite Childhood Songs and Music from Your Cultural Background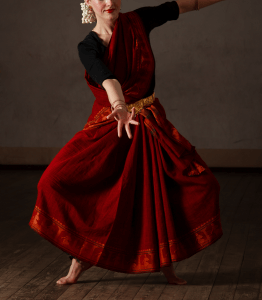 Perhaps there is a song that you haven't listened to in forever. Something from when you were a child, perhaps the top hits from the years you were in elementary school. Connecting with old music can bring back nostalgic memories from fun times of the past. Are you familiar with the music from your cultural background? Looking into music from your cultural background can help connect you to your ancestors, and be an enlightening experience. 
A personal favorite is "Volare" by Dean Martin, the song connects me to my Italian heritage and reminds me of dancing with friends on the beach in Sorrento, Italy. 
Get Silly to Calm the Emotional Storm
Move your body, the sillier the better. Flail your arms out, shake your body, wiggle your legs. Moving your body in new ways that it has never moved before will help production of happy hormones. This is why music and movement together can be so helpful in the reduction of stress hormones. If you have children, inviting them into this with you can be a wonderful bonding experience. You can share music with them from your background, and dance around together for great laughs! 
The song "Everybody Dance" by Chic reminds me of my childhood, and now my son enjoys dancing and clapping along with me!
When Relaxation is Needed to Manage Your Emotions
There are many different types of music that can have a calming impact. If you have had a rough day, and getting silly just doesn't feel right, try putting on some classical music, some Native American flutes, or some meditation sounds. This can also help to regulate your child if they are struggling as well. Classical music can be a great addition to your work day, or for those moments when your child has a break from remote learning classes to help them stay grounded. If you are feeling sad, a sad song might just be the release you need to help you move forward. 
Connect Virtually with Others through Music and Movement
Throughout the pandemic, many artists have been hosting virtual music events. Setting up a video chat with friends while watching a live stream of your favorite musical artists together can be a great way to connect. You might not be on the dance floor together, but you can have a shared experience of fun even during times of social distancing. My friends and I even signed up for a Vogue Dancing class together virtually! It led to many laughs, and fun memories.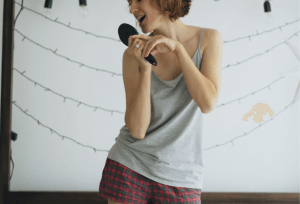 Incorporating music and movement into your daily life can have a drastic impact on your mood. It can help you to connect with people in your home. It can even connect you to friends while practicing social distancing. Until we can dance together again, we can still find a sense of connection through music. Keep dancing .. music is the answer! 
Want to Talk it Out? Begin Online Therapy in New Jersey Today
Other Therapy Services At Brave Minds Psychological Services
At Brave Minds Psychological Services, we offer a variety of services from our licensed therapists in order to support you through this time. Our therapeutic services include therapy for children, with a special focus on anxiety treatment for children and child sexual abuse therapy. We have specialists doing therapy for teens, specifically anxiety treatment for teens and teen social phobia therapy. Our adult therapy services include anxiety counseling, couples counseling, counseling for parents, postpartum counseling, OCD therapy, and food allergy therapy. Finally, we have specialized trauma therapy and PTSD treatment areas for birth trauma, pregnancy loss, and miscarriage, and sexual assault counseling for adults,
We also have a blog where we write about a variety of different mental health subjects. If you're interested in learning more about our services here at Brave Minds Psychological Services or online, please contact our Scotch Plains counseling office!
Contact us for a free video consultation.