What is Rape Culture? 
Rape culture is a social environment in which sexual violence against women is normalized through media, culture, and everyday interactions. Rape culture is perpetuated through misogynistic language and the objectification of feminine bodies, and furthermore the glamorization of sexual violence. These elements contribute to a culture that disregards the right to physical, as well as emotional safety of people with feminine bodies.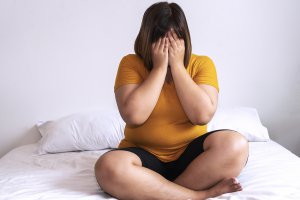 Rape culture affects every single woman, girl, transwoman, and feminine body. The sexual assault of one woman represents a degradation, fear, and subsequent oppression of all women. Moreover, most women and girls feel they have no choice but to modify behaviors and dress because of the persistent fear of rape. For example, women may avoid living in first-floor apartments and being in a room alone with a male. They may dress in baggy clothing, park in well-lit areas, or only walk in groups at night. In general, men and boys do not need to constantly assess their surroundings and others for the risk of rape. This is how rape becomes embedded in the culture as a means by which the entire feminine population is kept in a subordinate position to the entire masculine population. 
Did you know that…
Every 68 seconds an American is sexually assaulted.¹

1 out of every 6 American women has been the victim of an attempted or completed rape in her lifetime.²

1 out of every 33 American men have experienced an attempted or completed rape in their lifetime.²

82% of all victims under 18 are female.²

Out of the sexual abuse cases reported to CPS in 2013, 47,000 men and 5,000 women were the alleged perpetrators.³

LGBT people (16+) are nearly 4 times more likely to experience violent victimization, compared to non-LGBT people. (4)

21% of TGQN (transgender, genderqueer, nonconforming) college students have been sexually assaulted, compared to 18% of non-TGQN females, and 4% of non-TGQN males. (5)
Even though many men do not commit rape and not all women are victims of rape, we can all contribute to and experience the effects of rape culture. Rape culture teaches people from a very young age that they are expected to perform a predetermined gender role in a societal power structure that perpetuates violence and subjugation. 
What can parents do to combat rape culture?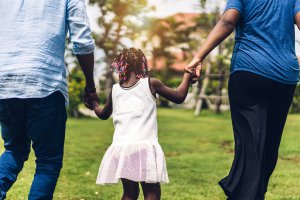 Rape culture is not perpetuated by only rapists. It is also unintentionally taught by caring and loving parents who want their daughters to stay safe and tell them to dress modestly. Or by parents who want their son to be popular and are dismissive of 'boy talk'.
Since rape culture is taught and learned through social context, parents can also be some of the biggest agents of change.  In fact, parents can be very effective in combating rape culture by empowering their daughters and teaching emotional insight to their sons. 
1. Combat Gender Stereotypes: 
Encourage your child to develop their own interests. Let them choose what they would like to wear and the toys they'd like to play with. Boys can like pink and makeup, equally, girls can love blue and train sets. Boys can play with dolls. Girls can enjoy playing with trucks. This will disrupt the stereotype that boys are inherently aggressive or analytical and girls are inherently nurturing and pretty.

Praise your child for their effort and specific successes. Avoid language like, 'Atta boy!' or 'Good girl!'. Your child's successes are not a product of their gender, but the unique person that they are. 
2. Foster Emotional Intelligence:
Actively work with your children to develop skills around emotional intelligence, like coping with feelings, self-soothing, and communication.  Encourage your child to name their emotions without judgment. Developing an emotional vocabulary is a core step in the ability to self-soothe and build relationship intimacy. Boys can be sad and cry, this does not diminish their masculinity. Similarly, girls can be angry, this does not make them a 'brat'. 

Avoid dismissing negative behaviors that suggest violence, abuse, or harassment are acceptable ways for children or adults to express romantic feelings. It is not okay for boys to pull the hair of the girls they like, or vice versa. 'Boys will be boys' fails to challenge this harmful behavior. It also dismisses the lived experience of the individual being harassed and harmed. If your child behaves in this way, teach them appropriate ways to show interest in another person. 
3. Educate Yourself:
The LGBTQ+ population experiences some of the highest rates of sexual assault, violence, and harassment. 47% of transgender people have been sexually assaulted, and these rates are even higher for trans people of color and those who have done sex work, been homeless, or have (or had) a disability. 57% of trans and non-binary people said they feel uncomfortable asking the police for help. 58% who interacted with law enforcement in the past year experienced mistreatments, such as verbal harassment, repeated misgendering, physical assault, or sexual assault.(6)

Learn about the stereotypes about LGBTQ+ people, identify and confront your own biases, even if it is uncomfortable. If your child is LGBTQ+, it is especially important to learn about the challenges and risks of sexual violence they may face and to start educating them early about sex, consent, and safety.
4. Be an LGBTQ+ Ally:
Do not assume that someone, including your child, is heterosexual or cisgender. Respect an individual's pronouns. Call out prejudice when you see it. Advocate for policies and protections for LGBTQ+ individuals.
Rape culture and the threat of violence affect all women, including trans and LGBTQ+ women. If you want to combat rape culture and raise your child to contribute to a safer society, this means being a good ally and modeling allyship for your child. Teach your child that all people are valid and deserve kindness and respect, by doing so yourself. Expose your child to LGBTQ+ materials at a young age to normalize all lived experiences. My Shadow is Pink by Scott Stuart is one great example!

If your child is LGBTQ+, normalize their experience and remind them that you love them the way that they are. In conclusion, we cannot have a rape-free world until we prioritize the rights and dignity of LGBTQ+ individuals.
Stay tuned for Part 2 to learn more about how parents can combat rape culture! 
Contact Brave Minds for Sexual Violence Support in Scotch Plains, NJ
Our caring therapists are committed to combatting rape culture. We support undoing these harmful beliefs of subjugation and degradation from our Scotch Plains, NJ-based practice. Parenting counseling can empower you and your child to create positive change. To start your therapy journey, please follow these steps:
Meet with a caring therapist 
Help put an end to rape culture
Other Services Offered at Brave Minds Psychological Services
Parenting counseling isn't the only service we offer from our Scotch Plains, NJ-based therapy practice. Other services offered include counseling for teens, online therapy, trauma therapy, anxiety treatment for children, child sexual abuse therapy, anxiety treatment for teens, teen social phobia therapy, adult anxiety counseling, couples counseling, counseling for parents, postpartum counseling, birth trauma therapy, sexual assault counseling for adults, and food allergy therapy.
Sources:
United States Department of Health and Human Services, Administration for Children and Families, Administration on Children, Youth and Families, Children's Bureau. Child Maltreatment Survey, 2016 (2018).

Department of Justice, Office of Justice Programs, Bureau of Justice Statistics, Sexual Assault of Young Children as Reported to Law Enforcement  (2000).

United States Department of Health and Human Services, Administration for Children and Families, Administration on Children, Youth and Families, Children's Bureau. Child Maltreatment Survey.

Exhibit 5-2 Selected Maltreatment Types by Perpetrator's Sex. Page 65. (2013). 

Flores, A. et al. Victimization rates and traits of sexual and gender minorities in the United States: Results from the National Crime Victimization Survey, 2017. Flores, A. et al. 

Science Advances  02 Oct 2020: Vol. 6, no. 40, eaba6910.

David Cantor, Bonnie Fisher, Susan Chibnall, Reanna Townsend, et. al. Association of American Universities (AAU), Report on the AAU Campus Climate Survey on Sexual Assault and Sexual Misconduct (September 21, 2015). 

James, S. E., Herman, J. L., Rankin, S., Keisling, M., Mottet, L., & Anafi, M. (2016). The report of the 2015 U.S. Transgender Survey. Retrieved from the National Center for Transgender Equality: https://www.transequality.org/sites/default/files/doc s/USTS-Full-Report-FINAL.PDF 
---