The teenage years are a time when your child starts to pull away from you and become more independent.  As their brain grows and develops, this time in their lives can be tricky in terms of decision making and emotions. Communicating every detail of their sexuality is not something that teenagers want nor should do.  
Furthermore, adolescents and tweens are using cell phones and social media at a much younger age.  The fact that 95% of teens have a smartphone or access to a smartphone has put these issues in the forefront.  This brings a new set of challenges for parents and caregivers.  
As mentioned in the previous blog, generation Z has new ways of communicating.  Digital socializing and using apps like Snapchat, Instagram and Facebook are making it easier for teens to have a whole social life "online". These types of online communications can have serious consequences.  
Many of the risks and consequences were discussed in our previous blog Five things  for Parents to Consider About Teen Sexting. The hazards of sexting are real.  The good old "birds and the bees" talk isn't cutting it these days.  Sexting is a reality that is here to stay, and you may be cringing at that thought.  Whether it is texting, tweeting, snapchatting, instant messaging or private messenger, you must talk to your t(w)een about sexting no matter how uncomfortable it can be.   
Indeed, sexual experimentation by teenagers is a normal part of growing up.  But how do you as a parent navigate through the reality and issues of sexting? Here are some expert tips on communicating with your teen about sexting.
Educate yourself on social media apps: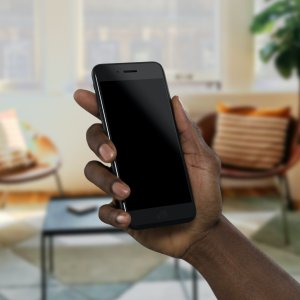 Increase your credibility. Educate yourself before talking to your teen about sexting and social media use.  Your teen is smarter than you think. If they feel like you have no idea what you are talking about, you will lose all credibility from them before the conversation even starts.  Some common apps that kids use these days can be found

here

:
Do your research. Find out how these apps work and the very serious consequences that can arise when not used properly.  Commonsense.org has a great article

here

on a "

Parents Ultimate Guide to Snapchat

." Other apps like

Calculator

and Vaulty are apps that look harmless but in reality are secret apps that hide pictures and messages.  Yes, they do exist. These types of apps can also set you up to talk and text with strangers.
Be involved in your child's cell phone use:
Set boundaries and monitor your child's phone….to a degree.  Parents and caregivers need to be clear about the rules around smartphone use.  Indeed, families vary on the amount of screen time allowed. Research has proven, though, the more restrictions you put on a child, the more they pull away.  In the beginning you should be providing a great deal of monitoring. As your child becomes mature and responsible you can give them more room to make good choices on their own. You wouldn't just hand over your car keys without giving your teen instructions or boundaries.   
Show an interest. You might be surprised on how your teen reacts when you show an interest in some of the apps he or she is using.  When you make the effort and show interest, teens are less likely to hide things. For example, if your teen is using snapchat, maybe you can learn how to use it too and send some encouraging, funny, uplifting messages to them during the day.  That will surely make them smile and feel loved when they know you were thinking of them. It is a great way to connect with your teen these days.
The earlier, the better: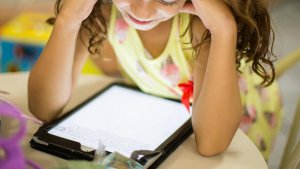 Start early.  Do not overload your child with a plethora of information all at once.  Having smaller, more frequent conversations keeps the uncomfortable, comfortable.  If you do this, your child will more likely come to you with questions. Age appropriate conversations about body safety can begin as young as 2 and 3 years old.  These conversations can easily grow into more detailed information on sexting by 9 or 10 years old. Remember, the average age of exposure to pornography is 10 years old.  Conversations should start before then.
Now is the time.  It is important to have conversations about what "is" and "is not" appropriate texting and cell phone use

prior

to your teen getting a cell phone.  Don't make it up as you go. Some research has shown that having regular conversations about sex with your child will most likely stop them from having risky sexual behaviors later on in life.  You don't want to wait until something happens that involves your teen! Open up those lines of communication

before

any issues arise.  
Consider Your Values:
Sexual health is very personal.  As parents, you want to talk to your teen about what your values are around sex and sexually healthy relationships.  Being scientifically truthful and factual about sex is also instrumental in your teen's development related to sex, sexual values, their own sexuality and healthy relationships.  Be mindful that other families have different values and interpretations of what is and is not appropriate. Exploring these differences can help you learn how your child thinks about these issues.
Lead by example!  Be mindful of your behavior and values around your own sexual health and beliefs.  It will be very confusing for your child if they find you out you send nude photos but tell them not to.  Best parenting practices are to be aware of how your own behavior and values show up in your own life.
Don't lecture or put demands on your teen.  Telling your child what they must do in terms of sexual health may not be the answer.  When a parent or caregiver wants to discuss sexting, having simple, easy going conversations is essential.  Ask questions and be ready to really listen to what your teen has to say. It is okay not to know the answers to all things as it relates to sexting and sexual health.  Sometimes asking them "what do you think?" is a great way to find out how they feel about sexting. Show your child that you can listen without judgement.
Ask yourself….is this too uncomfortable for me? As parents, we know our own limits as well.  If you feel having these types of conversations are causing you anxiety sometimes asking a friend or another family member that your child trusts can help.  
Practicing positive social media habits with time limits can be a great way to teach your children about appropriate cell phone use.  Making dinner time a "no phone zone" can be a great way to connect with your family electronic free and just enjoying each other in the moment.  
Develop a "Family Media Agreement"
Develop a cell phone contract or family media agreement. This can be a great way to connect with your teen and open up the lines of communication about sexting. You can decide together what is appropriate and what is not.  Make a list of the things you feel are important to be included on the contract. Have your teen do the same. Discuss boundaries regarding all types of cell phone use.
Negotiate, collaborate and communicate!  Parents can refer back to it when things come up. When you create this contract together as a family, your teen will be more invested and feel that their opinion matters. Having an active role in monitoring your teen's phone use can keep you connected to what's going on.  Common Sense Media is a great organization that offers templates of cell phone use contracts. You can find some examples here:

https://bit.ly/2bAcHN0
With electronics and smartphones becoming less expensive and more easily available to children at a younger age, it is important that parents and caregivers set reasonable boundaries around smartphone use.  Having that family media agreement can really help facilitate these conversations around sexting and sexual health.  Communication is key. These simple communication practices we just discussed will most likely help you when you want to discuss sexting with your teen.  
But what if you find nude photos on your child's smartphone!!??  We will explore this next time in our final blog of our 3 part series on "how to talk to your kids about sexting".
Check out the whole series:
Learn more about our Teen Therapy Services
Contact us for a free phone consultation.