In part one of this two-part blog series, we discussed what an oral food challenge is and how you can prepare yourself and your child. Oral food challenges can be very anxiety-provoking for both the child with food allergies and the food allergy parent. Allergists think very carefully before recommending an oral food challenge. They prepare for, but do not expect, an anaphylaxis reaction to occur. However, the possibility of consuming a potential allergen and having an adverse reaction can still be very frightening. 
Though you may have gone through all of the details with a trusted doctor, you may still feel anxiety about the oral food challenge. It is important to be familiar with ways you can help yourself and your child cope with the anxiety if and when it arises.
1. Draw from past experience
If this is you (or your child's) second, third, or tenth oral food challenge, use that experience. Tap into that strength, whether the challenge was a success or not.  You have done this before, you can do it again. You were brave before, you can be brave again!
2. Combine tough things with fun things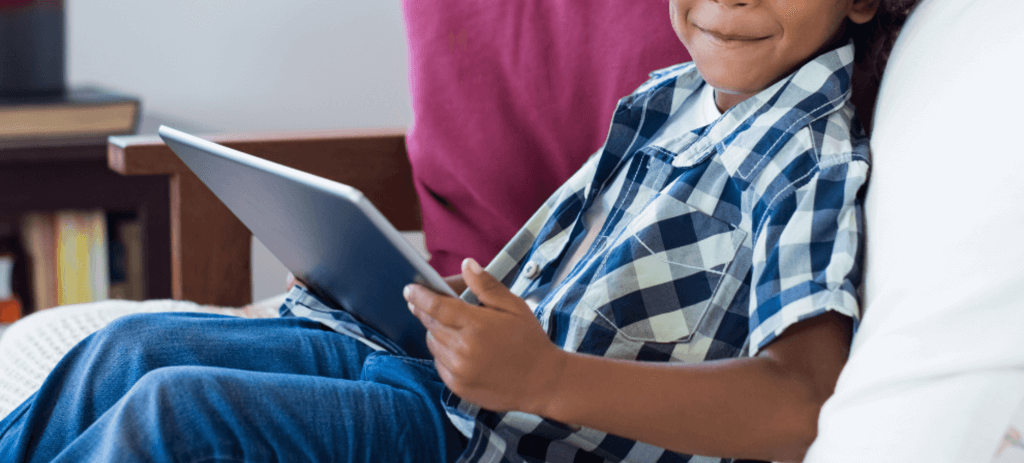 This one is something many parents do intuitively. If your child falls and scrapes their knee, you may give them an ice cream cone, and the crying magically stops! A distraction from the pain, or from the anxiety, can make the entire experience a lot easier. For example, you may download a movie or a novel game on your child's tablet and allow them to use it throughout the appointment.
You can also give your child something to look forward to after the oral food challenge. For example, you can tell them that they can celebrate completing the challenge by playing for the rest of the day when they get home. Maybe they will want to eat their favorite allergen free dessert. This will make them eager to go and distracted from the anxiety surrounding the whole ordeal. This will also set the scene for future scary endeavors. It is important to celebrate and reinforce your child being brave.
3. Breathing
We all know that anxiety makes our breathing faster, and one may even experience shortness of breath. On the other hand, our brain is constantly spying on our "respiratory" system. If we are breathing hard, our brain thinks something is wrong and is trying to figure out what is wrong. Slowing your breathing helps calm your body, and in-turn, your brain. Practice inhaling to the count of 4, holding for a moment and exhaling to the count of 5. This can help calm the brain.
4. Have a mantra
A mantra is a phrase or saying that brings you comfort, bravery, and/or strength. It is beneficial to find a mantra that works and repeat it when you feel the anxiety coming on. You can help your child choose a mantra that they can easily remember and relate to. Examples include, "I am braver than I feel, I am stronger than I think. I can do this!" or "Just because I feel nervous does not mean I am unsafe".
5. Meditation
Meditation is a useful tool in reducing anxiety and feeling calm in the moment. Use a meditation app to calm the body. Apps like Headspace and Calm can help walk beginners through guided meditations for calming the body and mind. For kids try Yeti Mindfulness.
Remember, your child looks to you for emotional cues that shape the way they react to a situation. If your child sees you being visibly nervous, it may make them feel anxious in turn. It is important to monitor and manage your own anxiety as a food allergy parent to make your child feel as comfortable as possible in the doctor's office.
If the anxiety becomes too difficult to manage on your own, seek out professional help. It can also be helpful to join support groups and discuss your worries with other individuals with food allergy who have gone through oral food challenges. In frightening situations, it's important for parents to be a rock for their children. Taking care of your mental health and being brave in the face of food allergies are the first steps in helping you manage your (or your child's) mental wellness.
Learn more about our Food Allergy Services

Contact us for a free video consultation.
Thinking about food allergy anxiety therapy in New Jersey?
Brave Minds Psychological Services helps children, teens, and families overcome severe anxiety, stress, and painful experiences.  We specialize in developing brave minded youth that can move forward despite fears and significant challenges. Let our skilled and caring therapists provide a safe and comfortable therapy experience right here in New Jersey. To begin counseling, there are a few simple steps:
Get your questions answered in a free phone consultation call with one of our compassionate therapists.
Start your journey to get through food allergies and anxiety today!
Other Therapy Services At Brave Minds Psychological Services
At Brave Minds Psychological Services, we offer a variety of services from our licensed therapists in order to get you on the right path to healing. Our therapeutic services include therapy for children, anxiety treatment for children, child sexual abuse therapy, therapy for teens, anxiety treatment for teens, teen social phobia therapy, adult anxiety counseling, couples counseling, counseling for parents, postpartum counseling, birth trauma therapy, and sexual assault counseling for adults. We also have a blog where we write about a variety of different mental health subjects. If you're interested in learning more about our services here at Brave Minds Psychological Services or online, please contact our Scotch Plains or Branchburg counseling offices!  Proud to serve Fanwood, Westfield, Cranford, New Providence, and surrounding areas.
Read More for Parents of Children and Teens With Food Allergies