A few days ago, I was aimlessly scrolling through social media. I came across a post that was being shared over and over again by folks I had gone to high school with. The post in question was posted by the family of a 14 year old freshman at my alma mater who died by suicide second to bullying and harassment by her peers at school. This incident has now made my small, local shore town national news.
Just two days prior to the suicide, she had been physically attacked in the hallway by three of her classmates, seemingly unprovoked. I know this because the attack was recorded and posted to social media for thousands to like, comment, share and repost. So not only was she bullied in school, but also in her own home through her phone screen. These are two places a teenager should feel safest. And when bullying follows you home from school via social media, you lose access to any safe place.
The Loss of a Light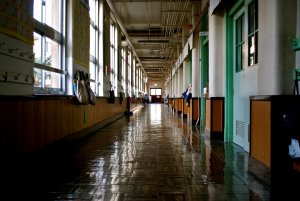 I, like so many others, felt and continue to feel a myriad of emotions in response to this news. I was immediately heartbroken for this young girl and her family. Reading the way her family described her in articles and her obituary was crushing. Any loss is difficult, but hearing about the loss of a bright 14 year old, who was described by family and friends as a lover of nature, animals, and helping others brought tears to my eyes. They described her as a light, who loved spending time with her family, friends and boyfriend. 
I couldn't help but think, here was a 14 year old who, from the looks of it, had a vast support system and high hopes for the future. From a mental health therapist standpoint, here was a kid that had so many protective factors in place. Protective factors refer to characteristics that help protect a person from suicide. So if a kid has all of these protective factors in place, how did we get here? The answer seemed clear to me. This is the very real and direct consequence of multiple layers of bullying.
Bullying is traumatic to individuals and communities.
It is too often a precipitating factor to suicide. Precipitating factors refer to stressful events that have the ability to trigger a suicidal crisis. It is not a stretch to conclude that bullying suffered at school precipitated the young girl's death. She was targeted, harassed and beaten. The bullying was then perpetuated, by being broadcast online for peers and strangers alike. I was enraged that this happened at my alma mater and that now, 10 years after I have graduated, bullying continues to persist, both here and throughout the country. 
When I was in high school, the peak of online harassment were anonymous websites known as Formspring and Ask.fm. Both of these websites were forum platforms where people could post anonymously to your page. Unfortunately, many people used the anonymity of the website to cyberbully. This was not just a local problem at my high school, but a global one. The suicide of a teen in the UK in 2013 was linked to the cyberbullying and harassment experienced on these websites. But comparing these anonymous websites from over a decade ago, pales in comparison to the insidious nature of today's social media. 
Why Does Social Media Allow and Promote Violence of Any Kind?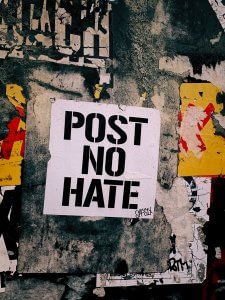 Perhaps if these platforms had better systems in place, to filter out violence, harassment, intimidation and bullying, the issue at hand would be far less pervasive. With the goals of virality, so many teens flock to social media apps to post videos in hopes of views and likes. And when violence and virality meet, the hate becomes widespread and inescapable. 
While this is a problem everywhere, I  am especially ashamed of the way the administration of the school seems to be handling this tragedy, based on the reporting in the press. Numerous sources have since come out, showcasing how so much more could have been done to prevent this from happening in the first place.  Recognizing that victims of bullying and harassment, despite having protective factors in place, are not invulnerable to the profound psychological effects of bullying. Pictures have surfaced of the physical wounds that she suffered, but no photo will capture the depths of psychological pain she was experiencing. 
She was failed by her school to keep her safe. 
Her school failed to keep her safe. Social media failed her, for allowing the video to be uploaded. Her peers failed her who liked, commented, and shared the post, ridiculing her and causing her to feel even more ashamed and embarrassed of this brutal attack. These feelings of shame from this precipitating event can only add more risk to the equation. Without mental health intervention by the school, tragedy can happen. 
So What Do We Do When Systems Fail Us and Fail Our Children?
We advocate for change, we advocate for charges, and we advocate for education. In an effort to research what resources the school had available, I came across a very outdated Bullying page. On this page, links were either broken, or linked to websites and articles from over a decade ago. In the last decade itself, social media has morphed and boomed. As we continue to progress it is crucial to keep resources current to reflect accurate information. 
Many administrators allege that it starts at home. If that's true, how are parents supposed to recognize that their children are bullying or being bullied? How can we expect parents to know what to do if the administration is not supplying them with useful information? If kids are not being taught about the impacts of bullying, and schools are tolerating this behavior, nothing changes. 
Community Action and Advocacy
I was proud of the students and parents who held a rally at the high school. They're advocating for a change in policy.  They're calling for action for those who participated in the brutal attack, and subsequent death, of this student. This is exactly the type of advocacy we as a community can all be participating in. Change takes numbers. 
It is clear that bullying has profound effects. Effects that ripple throughout entire communities. It is traumatic, plain and simple. What happened to this student, can happen anywhere. Knowledge is prevention. Recognizing the signs can save a life. 
Crisis Resources
If you or someone you know is experiencing a mental health crisis, call 988 or 800-273-8255 to reach the Suicide and Crisis Lifeline, text HOME to 741741 or visit SpeakingOfSuicide for additional resources. 
New Jersey youth and young adults can call or text 888-222-2228 to reach the anonymous and confidential helpline of 2NDFLOOR. 
Contact us for a free video consultation with a Teen Counselor.
Ready to Get Connected With A Teen Counselor in Scotch Plains or Branchburg, NJ?
Has your teenager encountered bullying at school? A teen counselor can provide guidance and emotional support for them. Our Scotch Plains and Branchburg, NJ-based therapy practices are here to support you as you navigate helping your teen. Get support by following these steps.
Contact us to talk with a teen counselor.
Make your first counseling appointment for your teen at Brave Minds Psychological Services.
Get support for you and your teen.
Other Mental Health Services We Offer in Scotch Plains and Branchburg, NJ
Counseling for teens isn't the only service that we offer at Brave Minds Psychological Services. We provide individual trauma therapy, food allergy therapy, and couples counseling. As well as, postpartum counseling and birth trauma therapy. Our services for children and adolescents include teen anxiety treatment, social phobia therapy for teens, child sexual abuse therapy, child anxiety treatment, and more. Our services are offered in person at our Scotch Plains and Branchburg, NJ offices and through online therapy in New Jersey