How often do you see people of color competing in equestrian sports? Why is our community so homogenous? White, slim, and wealthy. Without much diversity, it continues to hinder a wide variety of people from enjoying and partaking in this sport. If certain groups of people are excluded in equestrian sports, it limits the possible excellence that can be obtained throughout the different disciplines.
As a white woman, it is my responsibility to use my privilege to speak on the importance of anti-racism work in the equestrian community. As we continue to see racial inequalities throughout so many structures, it is important to take a stance and put an end to it. The beauty of being anti-racist is that you don't have to be perfect in your journey. You just have to commit to fight racism where ever you find it, including within yourself. While we need to see change at the highest levels, you can make a difference even in the smallest ways. Here are a few tips to begin this important conversation. 
"In a racist society, it is not enough to be non-racist, we must be anti-racist."
Angela Y. Davis 
Educate yourself on being anti-racist in the equestrian community
Just because you do not understand what anti-racism in our community means, it does not mean you can simply ignore it. Educating yourself on how to be anti-racist can feel like a vulnerable topic as a white person. It will be your own personal journey that benefits not only yourself, but our sport as a whole. Next time you're at a local horse show or even at the tack shop, look around. How many people of color are you surrounded by? If you're like most equestrian women, chances are you answered that question "not a lot." What does this lack of diversity in our equestrian community mean?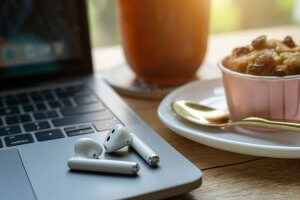 It's not enough to pretend it doesn't exist. Read books, listen to podcasts, and watch TedTalks. Make an effort to learn about the black experience as an equestrian of color. There are so many amazing equestrians out there that are sharing their stories. There's a lot we can learn and grow from just by listening to diverse experiences. One of my favorite people to follow on social media is Shaq. Shaq is an adult equestrian who writes about her riding journey as a minority equestrian. We can do better as a community. 
When you hear discriminatory or racist comments, call them out and/or call them in
Maybe you would've once thought this form of slander as "unsportsman-like conduct," but it is so much more than that. By listening to others say racial slurs or make demeaning comments, you are being permissive. Your silence as a white equestrian is deafening. Now, not everyone will be open to you providing them with snippets of anti-racist education. That doesn't mean you should fail to correct and educate equestrians.
When you're calling out another person for making racist comments or using racial slurs, you're letting them know that it is not appropriate. You are also modeling that this behavior is unacceptable. If you're calling in, you're helping a fellow rider imagine different perspectives to the words or thoughts they're discussing with you.
Research what you can do outside of your own barn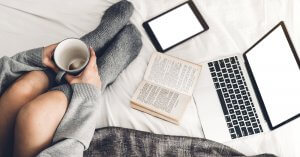 Listening to podcasts and reading books such as White Fragility by Robin DiAngelo are extremely important. Other great books by black authors are How to Be an Antiracist by Ibram X. Kendi and So You Want to Talk About Race by Ijeoma OluoIf. If you have the resources to do so, donate to organizations that support black equestrians such as Compton Cowboys. Before you go to your local tack shop, do some research on purchasing your tack and riding gear from black-owned businesses.
Interested in Equestrian Therapy in New Jersey?
Antiracism in equestrian communities begins with you, but our therapists can help. Whether you are an experienced rider or new to the sport, our team can provide a safe space for you in your journey. Our therapists know the ins and outs of equestrian sport culture and are here to help you process it all with equestrian therapy in New Jersey. We have options for your care, including in-person sessions at our Scotch Plains, NJ counseling office. Or if you prefer, we can meet with you virtually using online therapy in New Jersey. To get started, follow the steps below.
Other Services Offered at Brave Minds Psychological Services
Equestrian therapy is not the only counseling option we have at our Scotch Plains, NJ-based therapy practice. Other trauma therapy services offered at Brave Minds include birth trauma therapy, counseling for sexual assault, and general trauma therapy. We also specialize in  postpartum therapy and counseling for new parents. We are proud to serve the areas of Westfield, New Providence, Fanwood, and Cranford. However, we also provide online therapy to anyone seeking services in New Jersey.