Welcome to your very first year college, Class of 2024! These next four years will be full of friendships, new experiences, and of course, academics. Unfortunately, the pandemic is yet again interrupting one of the most memorable times in your life. First prom, then graduation and now your freshman year. I know how badly you've wanted to move your brand new dorm decor in, attend your very first in person class, and make new friends. Yes, it's so stressful and overwhelming, but you don't have to succumb to that anxiety and sadness . You can still thrive in your first year at college, just maybe not in the way you originally planned. While so many factors are out of your hands, let's take a closer look at what you can control during the pandemic. 
If you can't move into your dorm, redecorate your room at home: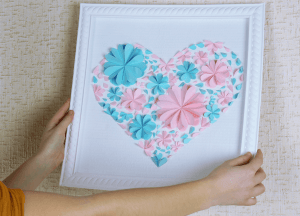 With the excitement of moving on campus, you might have purchased a giant "R" for your Rutger's dorm room. If you can't move into the dorms just yet, redecorate your room at home. Having the decor that was meant for your very first dorm without the ability to move in can feel disappointing and saddening. Redecorating and reorganizing your living space actually has many mental health benefits. It can be stressful thinking about the new school year and attempting to plan ahead. You can reduce those anxious thoughts by focusing on the task of moving existing furniture and decor and adding new pieces. Hang up the big Rugers "R", use that new comforter, and create a space that's meant to start a new beginning for you. If you can, dedicate a specific spot for studying and another space to relax. Rituals related to moving and nesting help to orient our body and mind to a new phrase or season of life.  These rituals can not only ground us in the milestones of our life but also connect us with others going through those same milestones. Just because transitions are different, doesn't mean they should be skipped!
If gyms are closed near you, create your own at home work out:
Many gyms remain closed here in New Jersey because of the pandemic. If your gym on campus is closed, come up with your own at-home workout. Maintaining your physical health is essential to your overall well-being. With the stress from the pandemic, new school, and workload, exercise provides a great opportunity to release endorphins, which is our body's natural "feel good" hormone!  Workout routines can add a rhythm to the monotony of living and schooling from home.
If you can't meet new friends at new student orientation, check out virtual options: 
Going through your freshman year without the support of your peers can be difficult. It's important to have social supports that you can rely on, especially during this pandemic and the uncertainty of what the rest of the school year may be. Many schools are coming up with options to meet other new students virtually. Check out what options are available through your school by visiting their website or reaching out to your academic advisor or student center. You might also find groups on social media for your graduating class. 
It's okay to reach out for help if needed. 
It is normal to have feelings of overwhelm and sadness during this time. You have dealt with nontraditional transitions these past few months.   Remember, transitional events such as move-in day or orientation are important as they represent a new beginning (or sometimes an ending). Your expectations for how things were supposed to be may have not been met. Your days may feel repetitious without the physical transition to various classes or activities. . If you find that there's been a shift in your mood, appetite, or sleeping patterns, it might be time to take a closer look at why. While there are various options for connecting with others and maintaining your physical and mental health on your own, you may still need some extra assistance. It's okay to reach out and ask for help. By visiting your school's website, see what mental health facilities are operating and if they are offering telehealth. You can also see what therapists outside of your university are offering telehealth services. 
You've overcome obstacles that no other class has conquered before. You have the capability to thrive this year, you just have to take advantage of the resources that are available. Best of luck to you during this pandemic, Class of 2024!
Contact us for a free video consultation.