When elementary school-aged children begin child therapy, many parents wonder how involved they will be or should be in their child's treatment. Here at Brave Minds, you can expect your child therapist to build a relationship with you and communicate with you directly. There are several reasons for this.
1. Child Therapists can Provide Validation & Support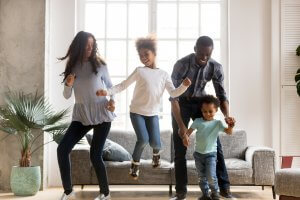 Raising a child is hard. Therapists know this. Parenting comes with enormous and ever-present responsibilities and concerns that can be hard to balance. These can range from financial and household chores to schedule management and remote schoolwork. Indeed, providing emotional support to a young person whose body and brain is still developing is complicated work. We understand that coronavirus and social distancing have increased stress in the home, disrupted routines, or created a feeling of isolation for many. When you're a busy parent, it can be hard to find the time to slow down and acknowledge your own thoughts and feelings about these hardships. Your child's therapist wants to meet with you to check in on how you're feeling, so they can provide you with support and validation.
Furthermore, your child's therapist will also work with you on prioritizing your own self-care, since your well-being is crucial for you and for your child. After all, we teach children the importance of self-care by modeling it for them. Your interactions with your child will feel more rewarding if you are fully present and engaged. You can only be fully engaged if you also give yourself the chance to recharge when you need it.
2. A Child Therapist can Identify Patterns in Your Family's Interactions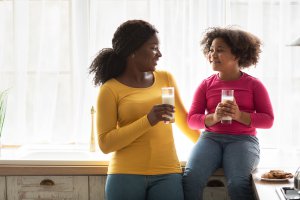 Did you know that one of the biggest predictors of how you connect with your child is how your parents connected with you when you were growing up? We all learn how to relate to the world and people around us through our experiences at a young age. When we get older, this understanding of how relationships function, including how to express love or resolve conflicts, can start to reappear in our relationships with our own children. Sometimes this will happen in ways that are obvious. Ever think to yourself, "Wow! I sounded exactly like my parent just now!"? But sometimes this can happen in ways that are hard to notice. A therapist will ask you about how you grew up and what your own relationships were like with your parents. These questions help to identify patterns in your family history that are repeating with your child. Recognizing the pattern gives us the power to decide if we want to make a change.
3. Your Child's Therapist can Recognize Routines
Routines and structure can help children thrive. However, the routines in your household need to be tailored to your child and family in order to really work. Routines often go unexamined because they are such an ingrained part of your day. A therapist is an expert at discussing routines and assessing if the current structure is working. They can help you come up with plans and strategies that you can use to make changes. Indeed, these changes can have a rippling effect on mood, cooperation, and relationships in your household.
4. Parental Involvement Supports Treatment Outcomes

Sessions are only one hour out of the week. It is a time for reflection and strategizing with your therapist. The real work of change happens in life outside of sessions. Parents are an integral part of propelling a child's treatment. This can include rethinking family routines and reward systems. It may mean planning for careful exposures to a source of anxiety or fear to build courage and confidence. Or perhaps it is learning more about how your child is expressing their emotions so you can support them more effectively.
Actively engaging with your child's therapist does not take 'time away' from your child's treatment. To the contrary! Directly working with your child's therapist is one of the best ways to support your child's treatment. The benefits of parent involvement in a child's therapy is invaluable. We look forward to working with your child… and you.
Meet With A Child Therapist in Scotch Plains or Branchburg, NJ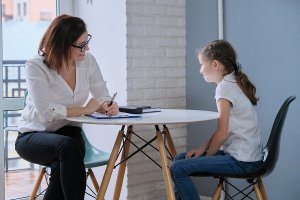 Talking to your child's therapist can help you stay involved as your young one works through child therapy. Our caring therapists would be happy to support both you and your child from our Scotch Plains, NJ-based therapy practice. We also provide online therapy in New Jersey for residents of the state. To start therapy, please follow these steps:
Connect with Brave Minds Psychological Services today for a free consult.
Meet with one of our compassionate child therapists.
Begin receiving the support your child deserves.
Other Counseling Services At Brave Minds Psychological Services
Child therapy isn't the only service we offer from our Scotch Plains, NJ and Branchburg, NJ-based practice. Our team offers a variety of services from our licensed therapists in order to get you on the right path to healing. We offer anxiety treatment for children, child sexual abuse therapy, therapy for teens, anxiety treatment for teens, teen social phobia therapy, adult anxiety counseling, couples counseling, counseling for parents, postpartum counseling, birth trauma therapy, sexual assault counseling for adults, and food allergy therapy. We also have a blog where we write about a variety of different mental health subjects. If you're interested in learning more about our services here at Brave Minds Psychological Services or online, please contact our Scotch Plains counseling office!  We are proud to serve Fanwood, Westfield, Cranford, New Providence, and surrounding areas