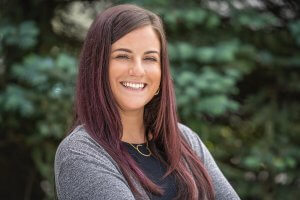 Discovering Your Truest Self 
Have you ever felt like you were spending so much time on other people's issues and rarely on your own care? 
Or perhaps your child is always helping a friend, and their own responsibilities seem to slip through the cracks? 
Maybe, you simply describe yourself as a people pleaser and that is not working for you? 
Or maybe you or your teen is struggling with feeling low, unmotivated and avoidant?
Barriers like these can sometimes block us from being our truest self. If this continues, we can lose our connection with who we are, withdraw from relationships, and give up on activities and hobbies we once loved. The greatest gift therapy has brought me is witnessing clients recognize the power they hold. Whether it be reaching a goal, challenging a fear, or recognizing their self-worth. Creating a working and positive relationship with yourself can unlock so many new doors, opportunities, and perspectives in life. 
The Value of Therapy in Adolescence
The teenage years can be described as the most transitional time in your child's life. Brain development at this time is second to only the infancy and toddler years.  It is the time they develop their identity, gain independence, and really dive into the overarching question of, "who am I and what do I want to do with my life?" 
The reality of it is, this is a lifelong journey with many twists and turns. However, teens put a lot of pressure on themselves to have all the answers, leading to self-doubt, increased stress, depression, and anxiety. It can also lead to shutting down and avoiding the pressures of growing up. 
Growing up as a competitive dancer, I know the pressure teen athletes are under.  I know the high of an amazing performance and the lows of missing the mark. At times, we may forget our goals or the reason we love our sport when these pressures become too intense. However, breaking down these ideas of having to be perfect can help us get back to the experience of joy, finding balance with our self-acceptance, and remembering why we love what we do.
Embracing our flawed humanity in the journey actually allows us the freedom to reach our fullest potential.  It is in that connection with ourselves and our loved ones that we can venture into the unknown.  It's okay not to have all the answers AND to keep going.  It's okay to ask for help.  My vision is to shift teens from a fixed or frozen mindset to one of growth and fulfillment. In addition, developing a relationship with our emotions allows us to weather low days and great ones.
Meet Casey!
Hi! I'm Casey (pronouns: she/her), and I am driven by the hope of inspiring others to move beyond the place where they are stuck.  For anyone going through a difficult time, you may feel trapped in the here and now or stuck in the past, as I once did. I am familiar with life changing loss. The strength that others see in you may feel like a fraud. Eventually, the term, fake it til' you make it, becomes all too typical for you.  When that stuck place has consumed you, it may feel like there is nothing to look forward to. The truth is that stuck place is terrifying AND you have so much strength that is under all of that stuck feeling.  I am committed to sitting with you in that dark place AND shining a light on your abilities to move forward. In therapy, we laugh, we cry, we go to those hard places, and we celebrate each achievement.
Over telehealth sessions, you are bound to meet my cat and best friend, Piper. Our pets play such a prominent part in our lives. In a way, animals are our safety, a piece of our heart, and help us cope everyday. They provide us with comfort, self-soothe, and companionship, especially with the extra time at home during the pandemic. Piper is really special to me, and I look forward to the day I get to hear about your pet, someone, or something that is really special to you too. 
Working with me
Besides being a self described cat lady, I am compassionate, persistent and realistic.  I don't tell you what you want to hear.  I am here to challenge you to take your abilities to the next level and remind you of your accomplishments when that next step seems scary.  This is crucial for teens who are full of self-doubt, down on themself, and can't get out of a negative space.  As a parent, watching your teen struggle can be heart wrenching. I am here to validate that these times are scary. Your nerves make sense. When it comes to my therapeutic approach, collaboration is key. While a huge part encompasses targeting areas of growth in sessions, working with parents to create a positive environment for their teen to thrive is vital, as you know your teen the best. We work together to help your teen move beyond what's keeping them stuck.
Change is scary AND can be great for us.
Credentials
I am a licensed clinical social worker (LCSW). In 2019, I received my Masters in Social Work from Rutgers University. I received my Bachelors degree from The College of New Jersey in 2017, majoring in psychology. My clinical experience includes being in the school setting as well as the Partial Hospitalization (PHP) and Intensive Outpatient (IOP) level of care. In my previous work experience, I have worked with adolescents and adults targeting mood symptoms, suicidality, and substance use.  I am most passionate about working with adolescents, the LGBTQ+ community, individuals facing grief and loss, struggles in relationships, and adults in navigating the BIG and challenging changes in life. 
My treatment modalities include Cognitive Behavioral Therapy (CBT), Dialectical Behavioral Therapy (DBT), Eye Movement Desensitization and Reprocessing Therapy (EMDR), and Solution-Focused Therapy, while bringing in main components of mindfulness, self-compassion, goal-setting, and validation. 
VT#089.0135042TELE
NJ#44SC06147000