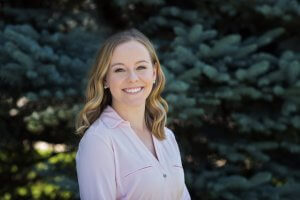 Hi, I'm Lisa. I'm a Licensed Clinical Social Worker in New Jersey, Florida, Vermont and Maine.
Some experiences can shake you to your core, while others just leave you feeling lost and confused. I am passionate about supporting children and teens who have experienced childhood trauma, equestrians struggling with regaining their confidence, and those enduring the heartbreak of pregnancy loss. The emotions can be overwhelming and confusing and so often people just don't understand why life feels so difficult. This is where we work together to move you forward.
A Supportive Place for Equestrians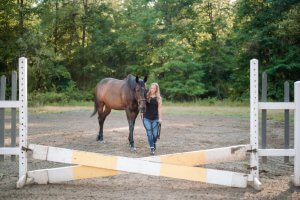 We all know that our horses can be our best therapists. However, sometimes finding the extra support of a therapist can be the "leg up" we need to regain confidence. Being an equestrian athlete or a horse person in general is a unique experience. The issues that equestrians face are also distinct to our sport. Our teammates are living, breathing, powerful animals. 
If you've experienced a traumatic fall, you may find it difficult to have a confident ride again. Having a therapist who understands the horse world can provide a helpful perspective in these challenging situations. Through therapy, I will work with you to identify triggers, implement ways of coping and help you reprocess the traumatic event so it does not feel so disruptive to your life. Whether you've lost your heart horse, experienced a traumatic fall, or are having issues with conflict at your barn, my office is a safe and supportive place to feel accepted and begin healing.
I co-host the podcast Unbridled Therapists with fellow equestrian and therapist Brianna Hammerman, LPC. This podcast is intended to start the conversation and offer an alternative perspective to issues we face as equestrians within this community.
I also joined Caroline Culbertson on Noelle Floyd's Equestrian Voices Podcast to talk about Understanding Trauma + Therapy Through A Rider's Experience.
Helping Children and Teens Thrive
There is no pain quite like knowing that your child has been hurt.  It can cut you to the core of who you are as a parent. It can leave you feeling helpless, angry and raw.  What you want most is to make it all better and help your child stand strong through life's challenges.
It could be grief from a best friend moving away or anxiety about school work. Through therapy, your child can tap into those feelings and express them. Art, books, and therapy games are powerful tools to bring out those hard-to-talk-about feelings. By allowing children to express themselves using a medium they are comfortable with, it gives them the space to find healing and build the skills they need to succeed. 
Your child may be the survivor of witnessing domestic violence or experiencing sexual abuse.  You may be feeling confusion, sadness, guilt, and fear. Moreover, you may be overwrought about how this will affect their future.  Part of you may be wondering how this happened and what you can do now. Maybe you have noticed that your child is resistant and refuses to talk about their experiences. We know these events can be powerful influencers on a child's future. 
The good news is you are your child's most powerful support.  With the assistance of a trauma therapist, you can support your child through this difficult time to reach their fullest potential in life.  Imagine your child able to express and manage their feelings and thoughts about their experience. Communicate with you about their needs and their struggles.  Picture yourself feeling confident in the ways that you can support them. My work with you and your child seeks to help your child regain their empowerment and embrace life.
Supporting Mothers Through Pregnancy Loss and Grief
"Grief is the shape that love takes after loss"- Unknown
The loss of a pregnancy is a traumatic experience for many women. You may feel as though you've lost a sense of safety and hope. Continuing the journey of your life may seem unimaginable without the baby you were preparing for. While it may seem as though the pain won't go away, sorting through these emotions with a therapist can be helpful. 
Experiencing the loss of a pregnancy can be both emotionally and physically painful. While perinatal loss impacts 1 in 5 pregnancies, many women grieve in silence. A wave of emotions, such as confusion and heartache, can hit after you've endured a miscarriage or stillbirth. Perinatal loss is particularly painful because you begin to form a bond with your child during pregnancy. In experiencing the loss, you may have endured the emotional pain of the separation of that special bond with your baby. Physical symptoms are also common in women such as still appearing pregnant after the loss or beginning to lactate. This intensifies the pain you've already endured.    
Exploring these emotions through therapy can help you grieve this major loss.  As you grieve, you may find it hard to sleep, you may be avoiding loved ones, or feeling restless. These are just a few things that we can work through together to help you integrate this loss into your life story.
Why I Do This
I'm Lisa (pronouns: she/her). My passion lies in helping people overcome traumatic experiences in their lives. If you are feeling misunderstood and at a loss of where to turn to next, you can begin a new path to healing in therapy. If you're interested in learning how you can begin this journey, schedule a phone consultation with me today. I am proud to be located in Branchburg, NJ, serving Hillsborough, Bridgewater, Bedminster and surrounding areas.  Online therapy services are offered for the states of New Jersey, Florida, Vermont, and Maine.
Here more from me about preventing child abuse:
Bio
I earned my Masters degree in social work from Rutgers University School of Social Work and my Bachelor's degree from Kean University where I majored in psychology with a minor in sociology. I was a certified public school substitute teacher in Union County and have experience navigating the school system as a school social work intern in the Plainfield School District. I also have experience in working with children and adolescents who have experienced abuse and/or neglect through Dorothy B Hersh's Regional Diagnostic and Treatment Centers.
NJ#44SC06061600
FL #TPSW1553 (https:/flhealthsource.gov/telehealth/)
VT #089.0134966TELE
ME #LC22394
Treatment Modalities: Eye Movement Desensitization and Reprocessing Therapy (EMDR), Cognitive Behavioral Therapy (CBT), and Trauma Focused Cognitive Behavioral Therapy (TF-CBT) for clients under the age of 18.