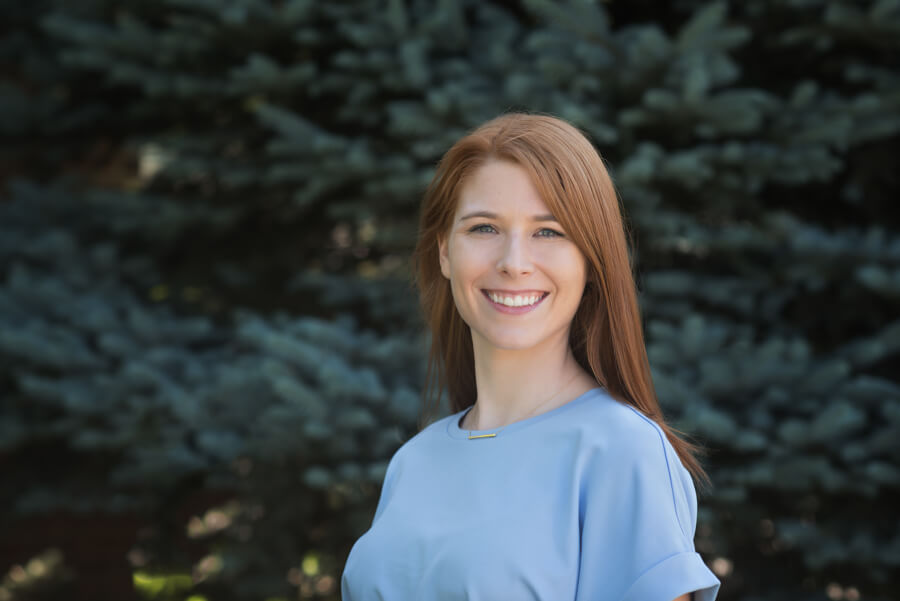 Hi I'm Julie (pronouns: she/her)! I'm a licensed clinical social worker but you might also call me a wellness expert. I help adults and teens overcome frustration and overwhelm so their courage and strength can shine through. Jump to my work with teens here.
A Passion for Helping Adults Move Past Feeling Stuck
Adulthood is chock full of transitions. From the time you are 18 years old and officially of legal age, you are faced with responsibility, decisions, and change. At first it is leaving your friends behind, choosing to further your education and/or career, navigating your love life, and beginning to take on more expenses. Fast forward 10 or 20 years of life experience: are you where you want to be in life? Or are you feeling stuck?
Some signals of feeling stuck might include:
You are more restless and on edge…

You find yourself seeking out "the answer"..

Sleep habits are askew…

Your mind is never at ease…

Unhealthy habits are becoming more prominent….

Autopilot is now your primary mode of functioning…
Maybe you've always felt this way or maybe there has been a life change that prompted this feeling such as loss, divorce/break-up, having an empty-nest, childbirth, or losing your job.
Getting Older can be Exciting but also Nerve-Wracking
Balancing life demands such as career, family, friends, and interests can be challenging. If you already have difficulty with stress, anxiety, or depression, this can be quite overwhelming. You may feel alone, like everyone else has it figured out but you. 
If you are feeling unhappy with one or multiple areas of your life you may want to find some guidance towards improved emotional wellbeing. These are ever-changing years and there is no roadmap. Many adults feel like they are not keeping up with expectations. You may be comparing yourself to your peers. Sometimes those comparisons can stir up self-doubts that are tough to tackle on your own. 
It's really about being where YOU want to be.
From Stressed to Fulfilled
Imagine feeling clear-headed, well-rested, and fulfilled.  You feel in-control and confident about the path you are on. Instead of living in autopilot and feeling scrambled, you are in the driver's seat. You may still feel stressed at times, but it is no longer taking over your life or well being. The perspective you have is less 'it is what it is' and more 'this is where I want to be'. All the sudden, habits like overeating or a sedentary lifestyle feel like old news. Friends admire your courage even in the face of uncertainty.  You allow yourself to stumble at times knowing that you have it in you to get right back up. It is not about being perfect, it's about feeling capable. There is now room in your life for error as well as success. Both flow in and out like tides in the ocean.
As a therapist specializing in anxiety and mindfulness-based stress management, it's possible to learn to navigate major life changes, work related stress and daily obstacles.Therapy is a trusting and special connection. I create a safe and welcoming environment for you. 
My goal is to help adults like yourself express feelings of uncertainty, anxiety and fear in real and constructive ways.  You can learn how to use tools to cope with day-to-day adulthood as well as in times of loss, crisis, or stress. In addition, if you have been struggling with a lifelong or adult-onset mood or anxiety disorder, you can live a fulfilled life with the right treatment.   
I use a wellness-oriented approach where we look at your social, emotional, and physical wellbeing. I utilize mindfulness techniques and encourage pursuit of personal passions. We look at your sleep patterns, appetite, and go-to coping mechanisms. 
As a professional, I can work with you to transform these challenges into triumphs.
---
When Your Teen is Struggling
From the day your child hits double digits, if not before, you see them striving to figure out who they are and what they are going to be in this complex and complicated world.  Then, you see them stumble on self-esteem, body image, friendship groupings, or academics. Your heart breaks as they struggle with identity challenges related to who they are (gender, sexuality), who they are or aren't friends with, and how they feel about themselves.  It's that building anxiety, sadness or general grumpiness that tells you your child needs more support.
My goal is to help young people express their feelings of confusion, insecurity, and fear in real and constructive ways.  They can learn when and how to ask for help while also learning tools to help themselves. It's very hard to see your child struggle. Whether they feel like they are not being included with their peers or are frustrated and slamming doors the second they come home for the day. Children have a way of giving signs they are not feeling like their best selves. For parents like yourself, this can be difficult to endure.  As their parent, you know your child the best. As a professional, I can work with you and your child to transform these challenges into triumphs.
Helping your child be strong
Three of my top personal values when helping others are being strengths-based, embracing imperfection, and honesty. My clients note my ability to look towards someone's strengths while being both real and reasonable. 
Your kid is amazing! We just need to help that light shine through.
Furthermore when perfectionism comes into the equation, I like to say "there's no such thing as perfect" and "perfect is boring".  I know from my own journey to wellness that whether you are a child or adult, we can be our own worst critics. We live in a fast-paced society that can lead to a 'grass is greener' or 'keeping up with the Jonses' mindset.  Just glance through your personal social media feed and you will see "perfect" representations of people's lives. Indeed, what's behind those images can be a completely different reality. It's no doubt that this can be quite overwhelming and affects tweens, teens and adults alike.  
How Teen Therapy works
Therapy is a trusting and special connection. I create a safe and welcoming environment for your child. We start out by talking about their interests and strengths. If your 16 year old is an aspiring artist, I encourage some drawing or painting. If your 10 year old loves reading, let's create a story together. For the more visual thinkers, we can use a flip board and markers and for the tech-savvy we can use some "apps" to help with goals.
Once we set some goals (i.e. feeling less anxious/more brave, body appreciation, etc), I will teach your child ways to overcome and manage big feelings such as anxiety, sadness, or anger.  We need all our feelings but we also need them to work in synchrony with us. Additionally, I will meet with you, the parents and caregivers, to assist with your fears, understand your expectations, and include your goals for your child.
Be Brave
Bravery comes from facing fears and difficulties. Your teen is brave already. Let's work together to see your child through to the other side of fear. 
I offer morning, afternoon, and evening appointments. I am proud to be located in Scotch Plains, NJ, serving Fanwood, Westfield, Cranford and surrounding areas.  Online therapy services are offered for the state of New Jersey.
Bio
:
Bio: I graduated with my Bachelor's in Social Work from Ramapo College of New Jersey with a minor in Psychology. In 2012, I earned my Master's Degree in clinical social work from New York University. I have advanced training in Cognitive Behavioral Therapy (CBT) and Mindfulness-Based Cognitive Therapy (MBCT). I have taken Jon Kabat Zinn's Mindfulness-Based Stress Reduction (MBSR) curriculum. 
NJ# 44SC05632600